Artbreeder Mixer is a versatile tool that allows you to combine images and text to create unique works of art. You can use Artbreeder Mixer to express your creativity and imagination, or to explore new and interesting images. So how to use it, let's find out through the article below!
Join the channel

Telegram

belong to

AnonyViet

👉 Link 👈
What is Artbreeder Mixer?
Artbreeder Mixer is a tool WHO Create collages from a combination of photos and text. You can choose an image from Artbreeder's library or upload your own, then enter a text description of your idea. It will then use AI to analyze the photo and text, and create a new photo as desired.
Benefits of Artbreeder Mixer
Artbreeder Mixer brings many benefits to users such as:
Create artistic photos in your own, unique style, not limited by drawing or design ability.
Can experiment with a variety of ideas, from simple ones to complex and impractical ones.
You can share your artistic photos with friends, family, or the social network community to receive positive feedback and exchange and learn.
How to use Artbreeder Mixer
Step 1: You access the home page Artbreeder > Select "Try Mixer for free"
Step 2: Click "Try it now"
Step 3: Click the + icon and select:
Prompt Library: Image prompt library available in the system
Artbreeder image: Available image archive, here you can search by many categories such as: portrait paintings, landscape paintings, albums, anime,…
Empty prompt: You can fill in the description yourself as you like
Upload image: Upload image
For example, here I will choose Upload image
Step 4: Select the + sign to add the image/prompt you want to mix with your original image.
Step 5: Click on the + sign > Select "Empty prompt" to add a description of the AI ​​mix instructions as you like.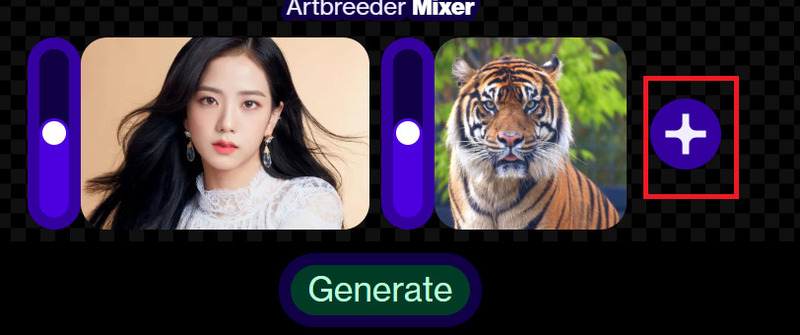 For example: "A girl holding a tiger"
Step 6: Just like that, you can click the + button to add the details you want to blend into the image.
Step 7: Click "Generate" to proceed with mixing
And the result is as shown: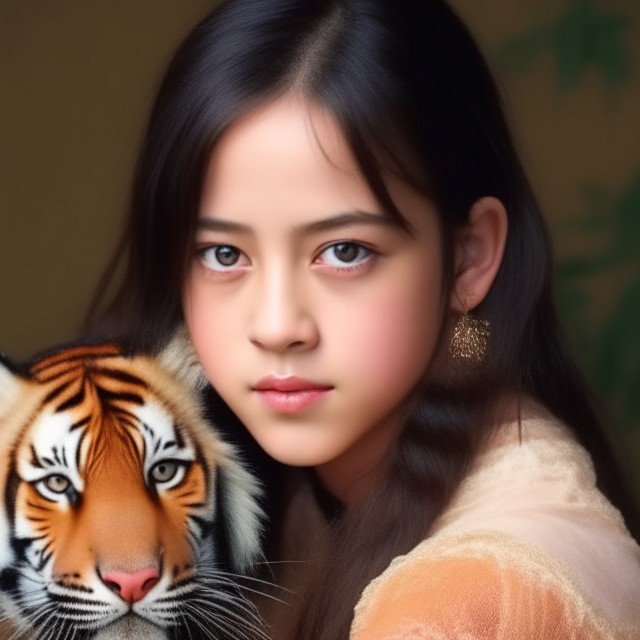 I tried mixing these 2 images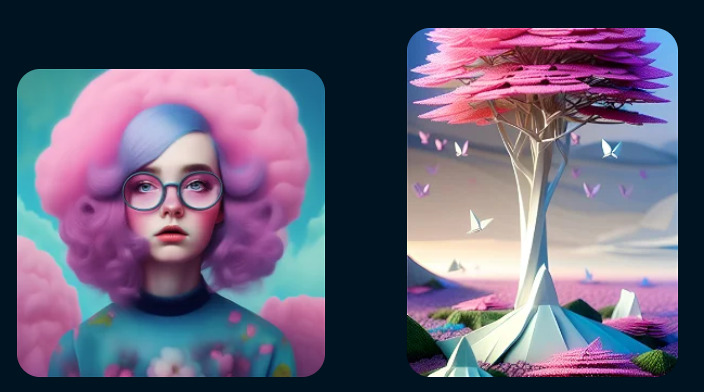 And get the result as shown below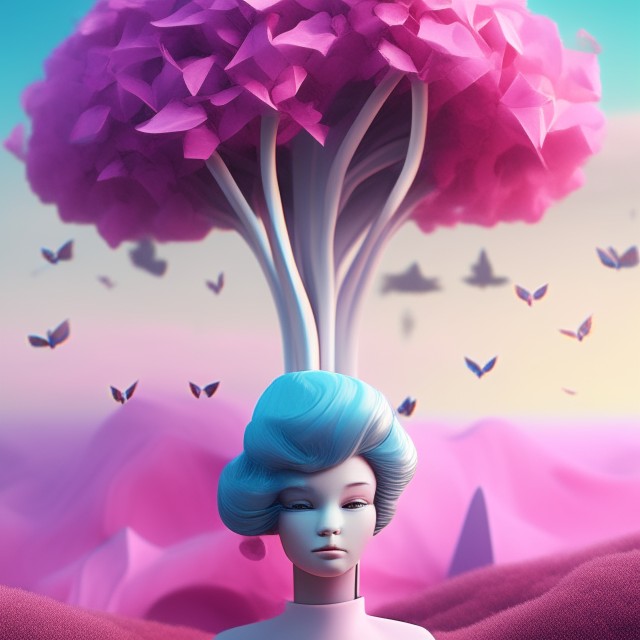 Epilogue
Artbreeder Mixer is a great tool for those who want to experiment with the combination of art and artificial intelligence. You can create unique and creative images by mixing photos and text in your own way. Try Artbreeder Mixer today and see what you can mix up!