Kaspersky Internet Security (KIS) is a security software that you can trust to use. If you have to use the internet every day, and you are afraid that one day you will get a virus while browsing the web. Download Kaspersky Internet Security (KIS) to use and I will give you a 500-day license key.
Join the channel

Telegram

belong to

AnonyViet

? Link ?
How dangerous is a virus?
Network viruses are viruses that will silently run on your computer when you browse the web. It can do anything when it's infected. One of the biggest harms from cyber viruses is the theft of personal information.
For corporate computers, this is a terrible danger. If the company computer is infected with a virus and leaks data. You will be held legally responsible for compensation. Of course, compensation is not a small amount for a company.
There are more harms such as computers being used to mine virtual currency, to attack other people's DDOS, etc. Therefore, it is best to prepare yourself a protection software when using the internet.
Instructions for activating Kaspersky – KIS 2018 license
If you do not have the software, download it from the homepage by following the link below.
Remember to skip the ad to support me.
Open and install the software as usual. After successful installation, click on the license activation place to enter the KEY.
What is the file containing the key and is it dangerous?
The file containing the key is the file extracted from the activated software. You can feel free to check, it is simply a file containing the operating license of the software. It contains the activation code of the software.
The software allows to find the file containing the key outside. Which means it's not dangerous for you. However, do not be too trusting, because some websites insert viruses into this file and users are deceived. Therefore, please update regularly at Anonyviet because our website is guaranteed by prestige for you.
Download the file containing the KEY
Decompression pass: anonyviet.com
The file containing the key will have the extension .lic (short for the word license – copyright). You can test comfortably before activating.

Press activate app and enter KEY 33333-ANV018-22222-2222U
When it says activated unsuccessful then click browse to find the file containing the key.

After pressing Browser then you find the file .lic that you unzipped earlier. Select that file and press next.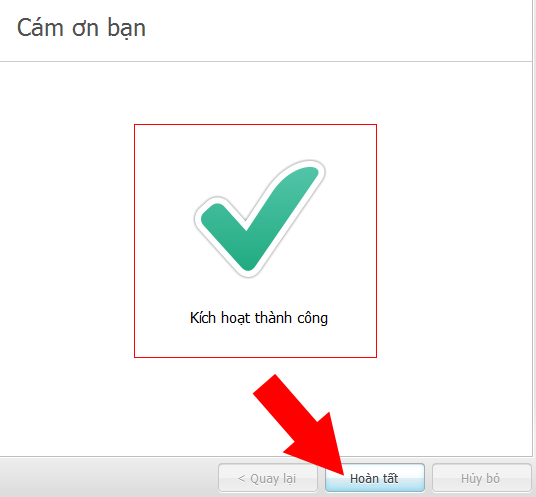 Complete and comfortable to use. If you have any questions or comments, don't hesitate to leave a comment. This kaspersky KEY has a shelf life of about 500 days, feel free to use it. I will update when this key expires.