Apple released iOS 16.3.1 on Monday, February 13 — a small update that fixes a host of bugs and issues on the ‌iPhone‌. The software update includes some minor bug fixes, but the most important part of the update is to fix an issue with WebKit, Apple's browser engine, that allowed web content to execute malicious code.
Apple is urging anyone using an iPhone to update their device to iOS 16.3.1 for some dangerous bugs. Updates have also rolled out on iPad, Mac PC and Macbook, Apple TV, Apple Watch, and HomePod.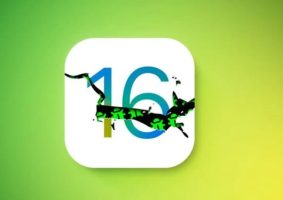 iOS (operating system) 16.3.1 fixes a number of bugs and security holes – Apple has announced that users need to update immediately for a more enjoyable and secure experience.
Macbooks should be updated to MacOS13.2.1, the latest version of Ventura, which includes a fix for a security vulnerability found in Safari. The company says the bug allows anyone to execute their own code by exploiting the vulnerability.
Currently, hackers are actively exploiting this vulnerability to attack Macbook to steal data and take control. A similar update is also available for those using older versions of MacOS. iPhone update fixes bugs in iCloud and Sire.
Importantly, it also brings 'optimization' to the crash detection feature that comes with the latest iPhone 14 and Apple Watch models. Incident detection is a feature that can detect when a user is in an accident and automatically call emergency services.
Users of the "Fault Detection" feature reported that emergency calls were made while riding roller coasters and thrill rides. It was recently reported that the feature was activated during winter sports, such as when people fell while skiing.
The update introduced by Apple is intended to ensure that Collision Detection only activates after an actual car crash. Although it relies on the hardware inside the phone, Apple is changing the algorithm that checks that data.