Enlarged head photos are the top entertainment trend in 2018. Enlarged heads will make the photo much more fun. Compared to the traditional baggy photography, the enlargement of the head makes the photo more cute and funny.
Join the channel

Telegram

belong to

AnonyViet

? Link ?
The girls are also very fond of this trend, because it is easy to do and also interesting. I will show you in detail the steps to make an enlarged photo.
How to make a photo magnify a person's head
You just need to do a few quick actions on your phone with a few simple steps. Pick up your iOS device and download Head Fun from the AppStore.
Download HeadFun from the AppStore
Remember to skip the ad to support me.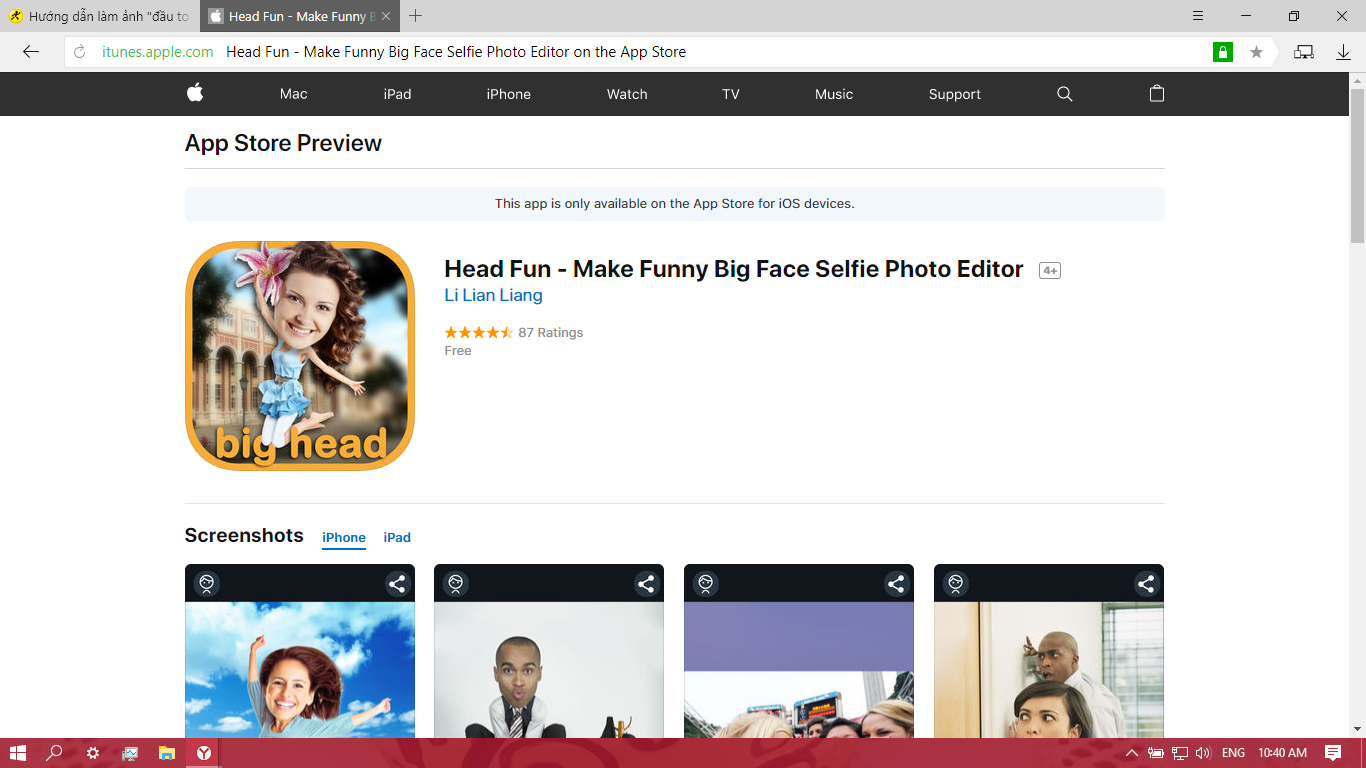 Head Fun is specialized software to make this super funny head zoom effect. Currently HeadFun is being free on the Appstore.
Select photos to edit with HeadFun
Open HeadFun and click on the head icon in the upper left corner of the screen to select the photo to edit.
There are two options for uploading images:
Select photos from the Album in the device (Load From Album).
Capture directly from Camera (Load From Camera).
How to select and enlarge the head
After the image is loaded into the software, there will be 3 options below.
Brush: Make a selection (select the area to enlarge).
Eraser: Erase the selection (If you select excess area, use this to erase it).
Zoom: Zoom in on the selected area (Do not zoom in on the image).
You use Brush to colorize the area to be selected (the area you want to enlarge). If the selection is redundant, use Eraser to erase.
Brush Size and Eraser Size is for you to adjust the size of the pen when coloring the selection. Below, I have finished coloring the area I want to enlarge.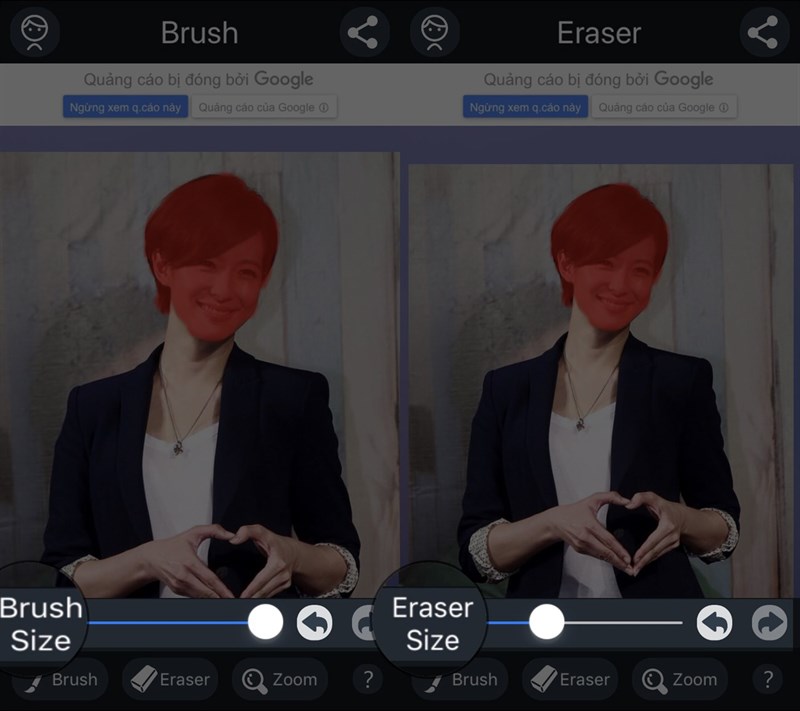 Finally, after fully coloring the area to be enlarged (the head). You hold and drag Zoom to make the software enlarge the output and then drag and adjust the position of the head to make it reasonable.
After editing, click Save & Share to save and share the photo to your friends.
Like Fanpage or follow Website for quick updates of good articles.
Good luck
Lmint.