Wallpaper will say all the personality and style of the computer user. You want something special, out of the way and a little bit weirder. So what about a live wallpaper? There is a character that moves and lives there.
Join the channel

Telegram

belong to

AnonyViet

? Link ?
Your desktop is no longer a silent photo. Instead, it is a completely moving background image of the character, the scene. It will make it much more lively and extremely interesting.
Instructions for creating animated wallpapers for computers
By default, the operating system will not support installing live wallpapers. Therefore, you need the help of a third-party software. However, this software does not take up a lot of resources so you do not have to worry.
Currently this software is priced at 70,000 VND on Steam
But you can download it for free at the address below
Download Wallpaper Engine
Remember to skip the ad to support me.
This software you do not need to install but let it run directly. Leave that folder somewhere you like and run the program. I will try using Japanese Anime Iku Character Video as a live wallpaper.
You can also create your own live wallpapers or find more Wallpaper Engine live wallpapers online. There are many different themes pre-built, you download and add to the software so that it turns into your computer's live wallpaper.
How to add a live wallpaper
Run the software by double-clicking the run.bat file in the software folder.
When opened, the software displays a number of available live wallpapers that you can use.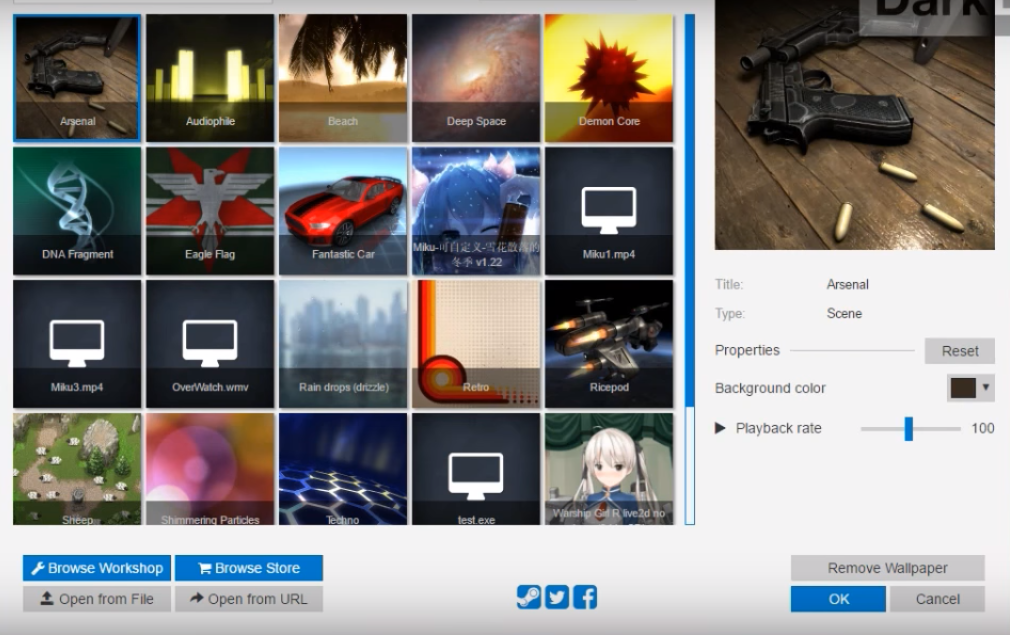 You use short videos to make animated wallpapers for your computer. Be sure to look online for pre-made Wallpaper Engine live wallpapers. I will use the 30s long video about the anime character IKU above.
Looking down will be the toolkit of the software that you can manipulate.

Select Open From File and navigate to the Video you want to set as your live wallpaper to choose. As shown below, I have finished loading the new video.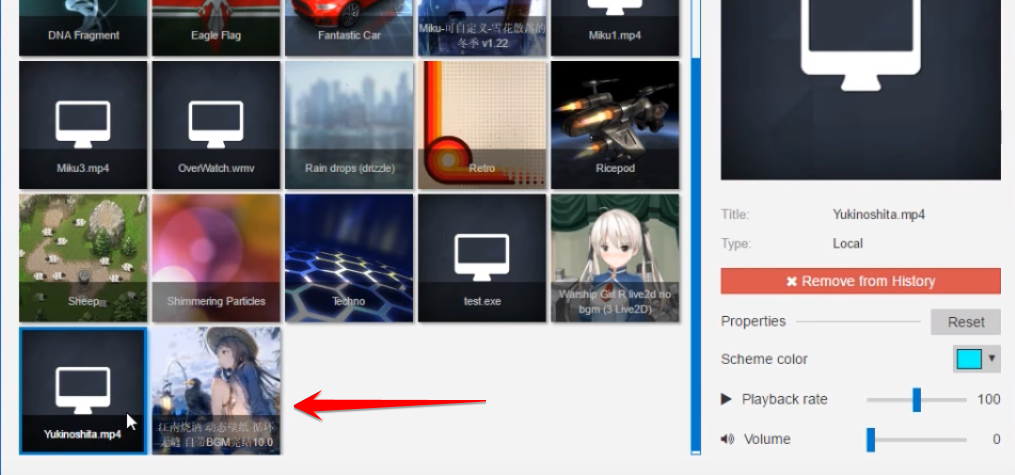 On the right is a tool to control the effects of the Video such as volume, repeat time … After setting up, press OK to complete. Now go back to the main screen of the computer to enjoy.
Video DEMO
However, for some computers with less than 4GB RAM, I recommend not using this. Because Windows 10 basically fought nearly 2Gb of RAM already. If you use this more than that, your computer will be overloaded.
Like Fanpage or follow website for quick updates of good articles.
Good luck
Lmint.