Today I will introduce to you tips to control the phone with your head without hands. We will use the head to control and interact with the phone through the Camera. This is a new and very hot experience shared by Streamers. Now let's start modeling on our phone!!
Join the channel

Telegram

belong to

AnonyViet

? Link ?
Instructions to control your phone with your head
First, you need to download an application called Eva Facial Mouse on the CHPlay store. Currently this application is not available on the AppStore, so it can only be used on Android. App will scan your Head movement gesture through Camera. Then will control the phone according to those gestures !!!
Open the app and you'll see a notification panel that allows access to gesture controls.
Click on the green text of the image above to enter the licensing section of the device.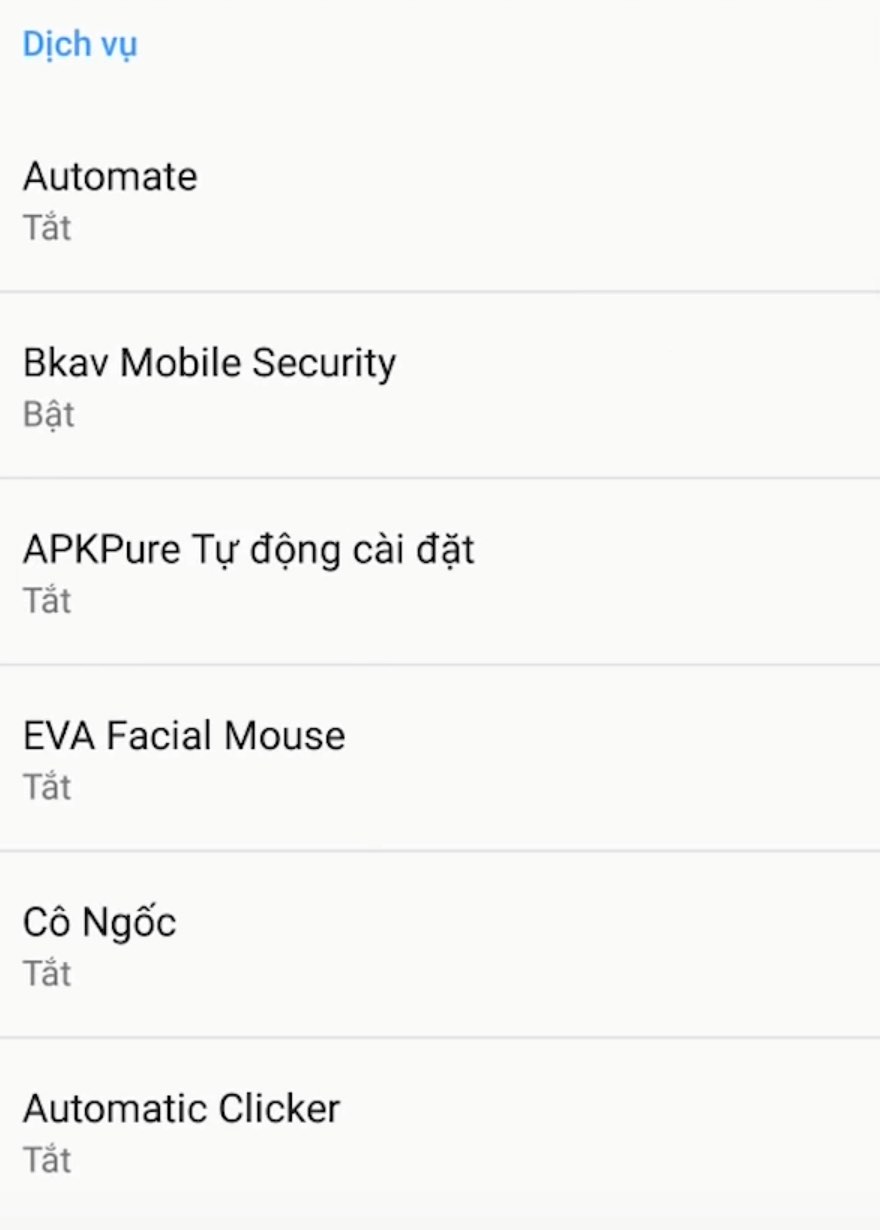 Here you choose EVA Facial Mouse and enable the mode that allows the application to use the control.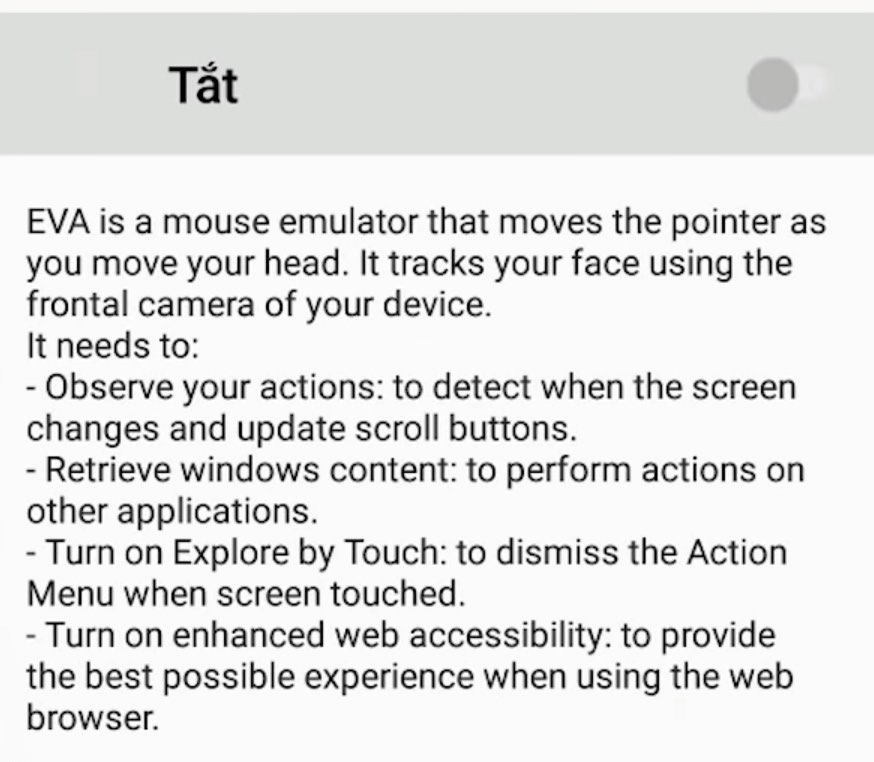 Slide the slider right to enable the device control permission feature.
Return to the software you need to accept some more requirements to use the system by pressing OK.
Next allow the software to use the front camera to scan motion gestures.
Set up the software before use
At this step, you will see a small picture frame at the top of the screen. Move the camera to align the head position to the center of the screen then press Next.
In the keyboard settings, you also press next always.
Continue pressing next until you see the option as shown below, then stop. This is the part that adjusts the sensitivity of the pointer when moving. You can adjust the speed to your liking.
After adjusting, press next and you will be taken to the surf speed adjustment section. You will now see the mouse pointer appear and you can choose the surfing speed levels. This item I choose High let it slide a little faster.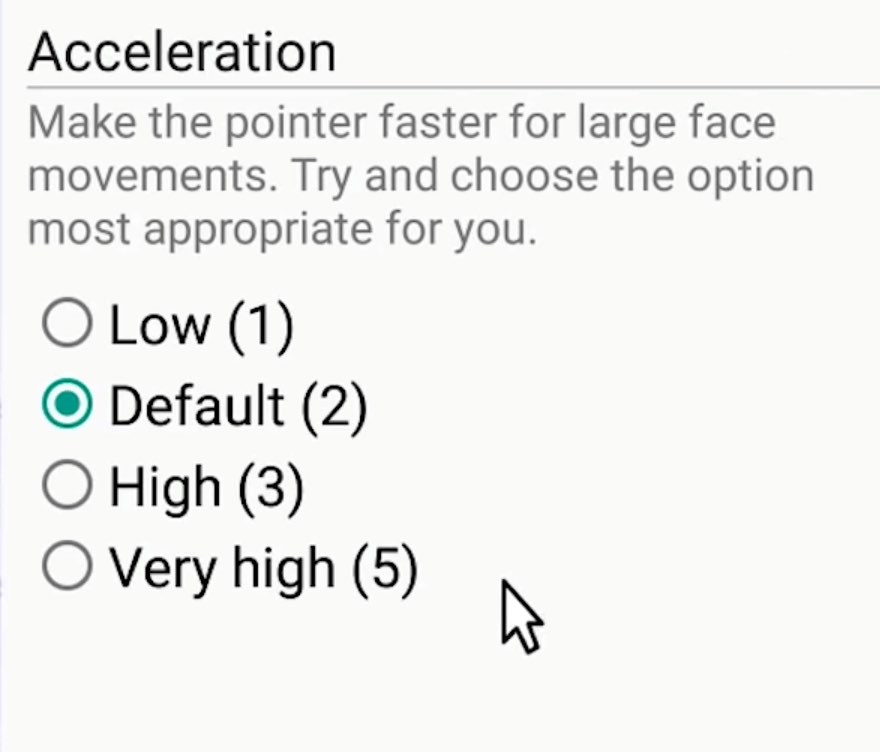 Result
After completing the above step, you will be taken to the user interface of the program. Follow the instructions until it's done. After completing the instructions, return to the main screen.
Now you can control the phone with your head with the mouse pointer.