Hi guys, the green tick is used by Facebook to mark authenticated pages. That is, the title or trademark has been recognized by Facebook as celebrity copyright. This means that these pages will never die when reported.
Join the channel

Telegram

belong to

AnonyViet

? Link ?
So how to verify the sign green tick? Today I will guide you to do it. However, to get the tick mark, you need to meet some requirements set by Facebook. This is not a trick, but actually authenticating to get a Tick.
Pre-authentication requirements
You are a person who has appeared on newspaper pages (can create fake newspaper pages and self-publish articles).
You have some news on radio and television.
Being listed on Wikimedia is an advantage (not even having it).
You represent a well-known brand or business.
Instructions for verifying the Facebook green tick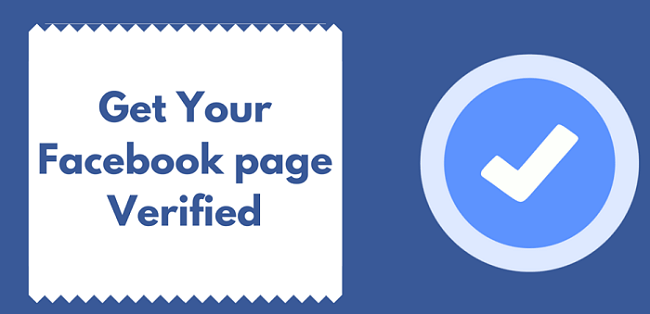 Step 1
Visit Facebook's celebrity credentials page at the address below.
Step 2
Select the verification type (If you want to verify the Page, select the page, for the personal page, select the personal page).
Step 3
If you choose to verify the Page, then in the Select Page to verify you will choose your page.
If you choose to verify your Profile, paste your profile's address in.
Step 4
Press select File and attach a photo of your ID or business license.
Step 5

In the additional information, please compose a professional English mantra to convince Facebook. Your spell must meet the following criteria:
Content that introduces yourself or your business in a convincing and formal way.
Attach links to articles or wikimedia.
There are links to clips of famous events that you or your business have attended.
Because this authentication application is reviewed by Facebook staff, not Robot. So I can't give you a mantra pattern. You have to compose yourself to convince the staff to consider it.
Step 6
Click submit and access the link below to access Facebook's support inbox.
Finish and wait for the results
Wait for their response about the validation. Then send a photo with a photo of the government-provided document in the Your answer. Facebook will review and confirm the green tick for you. The latest period is 1 week to 1.5 weeks.
Note: You can only resubmit the form 30 days after receiving a response from Facebook.
In brief
This is a guide to authenticating a genuine famous Fanpage or personal page. One day you're in the news and you're socially recognized on Wikimedia, then confirm it. But if you don't have any identity, Facebook will not authenticate you.
Do not use Scripts on the network. Because green tick authentication must interfere with Facebook's database. Scripts on the net are for entertainment purposes only. Pressing F5 to reload the page is to lose the green tick immediately, some scripts also insert malicious code to get Cookies and hack your account.
Like Fanpage or follow website for quick updates of good articles.
Good luck
Lmint.