How to use Duolingo Super for free is a trick that many language learners on the Duolingo app want to know. However, to use it, you have to pay a rather high monthly fee. So is there a way to use it without spending money? Today AnonyViet will share with you a simple way to use Duolingo Super for free.
Join the channel

Telegram

belong to

AnonyViet

???? Link ????
What is Duolingo?
Duolingo is the world's most popular and free language learning app. Duolingo helps you learn languages ​​by playing fun and interactive games with over 100 different language courses and over 500 million users globally.
What is Duolingo Plus?
Duolingo Plus is an enhanced version of Duolingo that allows you to learn languages ​​with no limit of mistakes, no ads, and many other cool features.
What is Duolingo Super?
Duolingo Super is the new name of Duolingo Plus, with a new, more beautiful and dynamic look. Duolingo Super has all the features of Duolingo Plus, but also has some new features like the Practice Hub, where you can review knowledge in a variety of ways.
How to use Duolingo Super for free through Duolingo for Schools
First, let's learn about the Duolingo for Schools feature.
What is Duolingo for Schools?
Duolingo for Schools is a free learning management platform that allows teachers to create classes, assign assignments, track progress and encourage students to learn languages ​​using the Duolingo app with the following benefits:
Easy to find learning content that aligns with international learning standards such as ACTFL and CEFR.
Teachers can adjust the difficulty level and duration of the exercises according to the needs of each student.
Give students a fun and personalized language learning experience, with game-like features, fun challenges, and exciting rewards.
Students can learn 40 different languages, from English, French, Spanish to Norwegian, Turkish, and more.
How to sign up for Duolingo for Schools
To learn how to use Duolingo Super for free, follow these steps:
Step 1: Visit page Duolingo for Schools > Select "Sign up" > Fill in information or you can choose "Sign up with Google" for quick.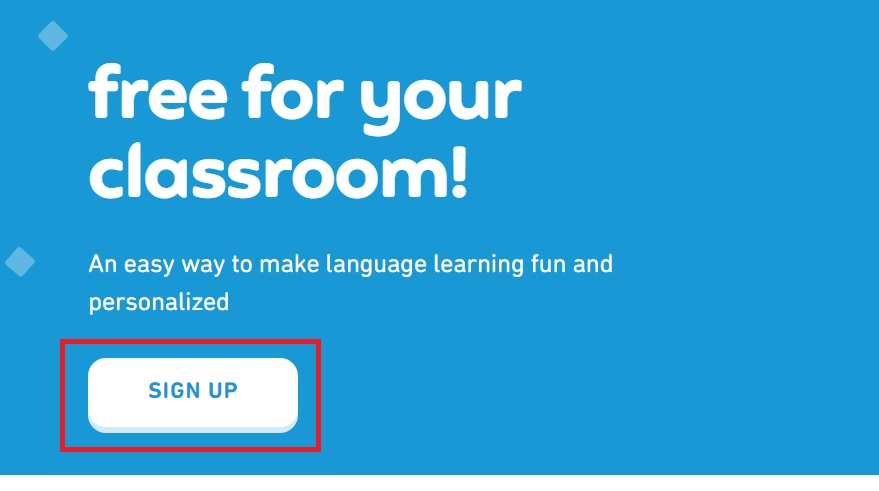 Step 2: Name the class > Click "Continue".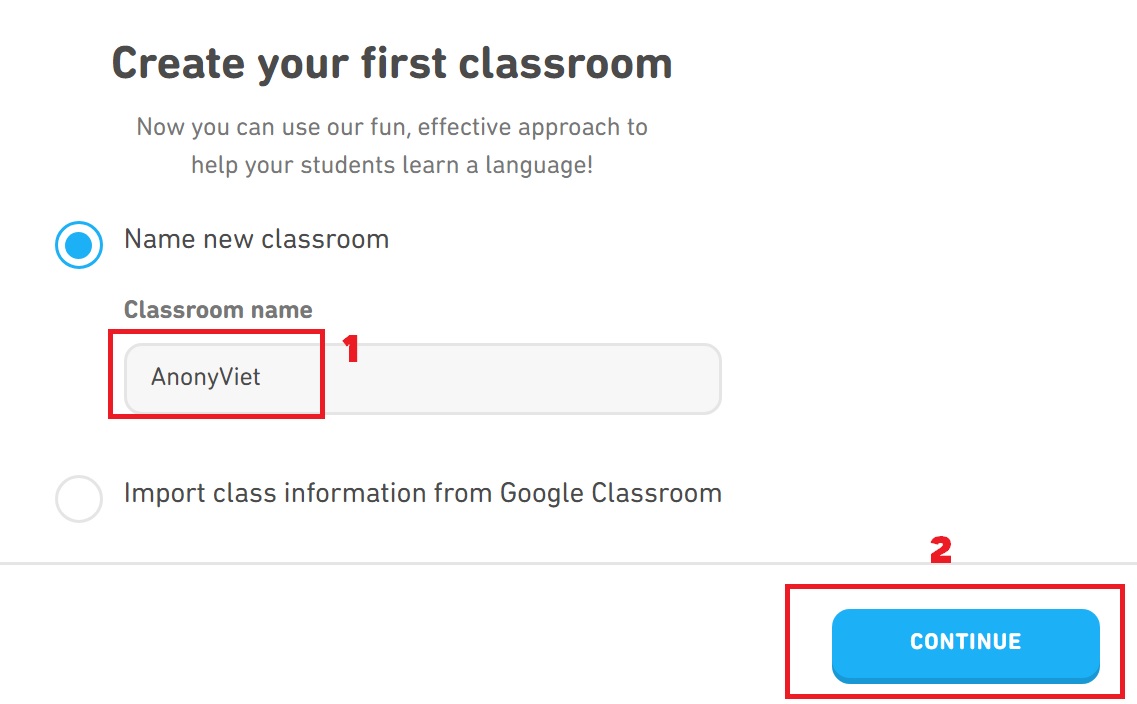 Step 3:
Select the language you want to learn in "What language is this classroom learning?"
Select the language of instructions and notifications under "What language should we use for Duolingo instructions and notifications?"
Then click "Continue"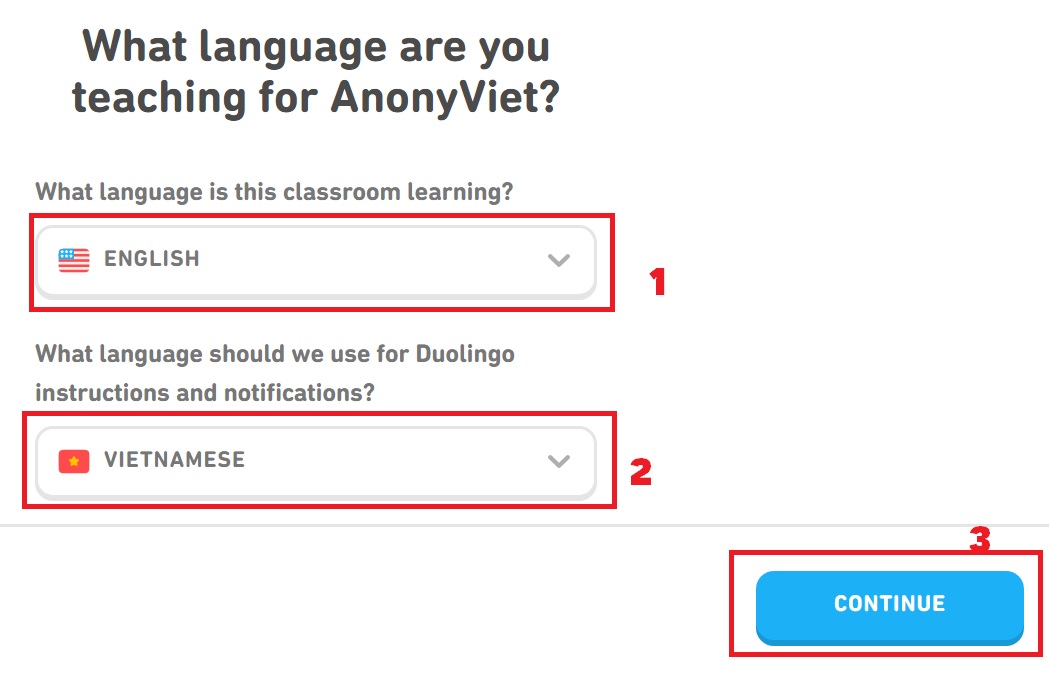 Step 4: This section is the survey "Where do you know Duolingo for Schools", just choose one at random and then click "Go to classroom".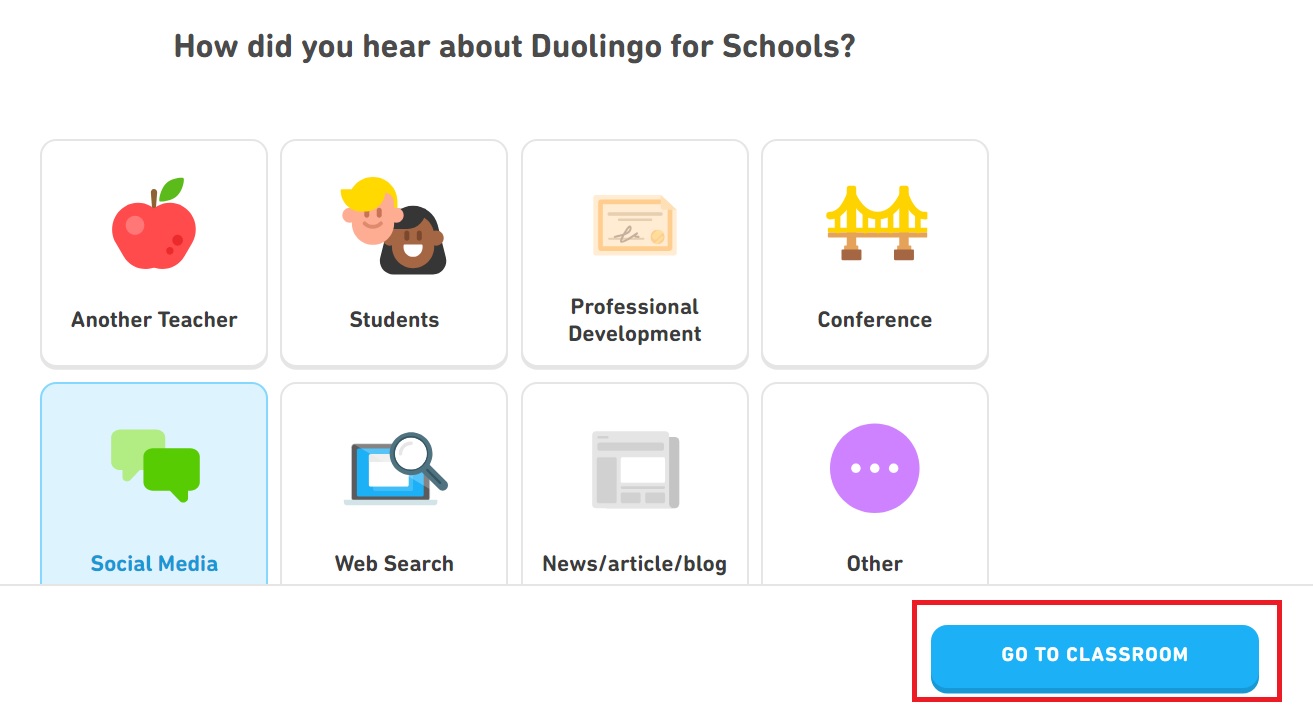 Step 5: Click "Add students"
Step 6: Click "Copy link" to copy the link
Step 7: Open a new tab > Paste the link in > Enter > Click "Join"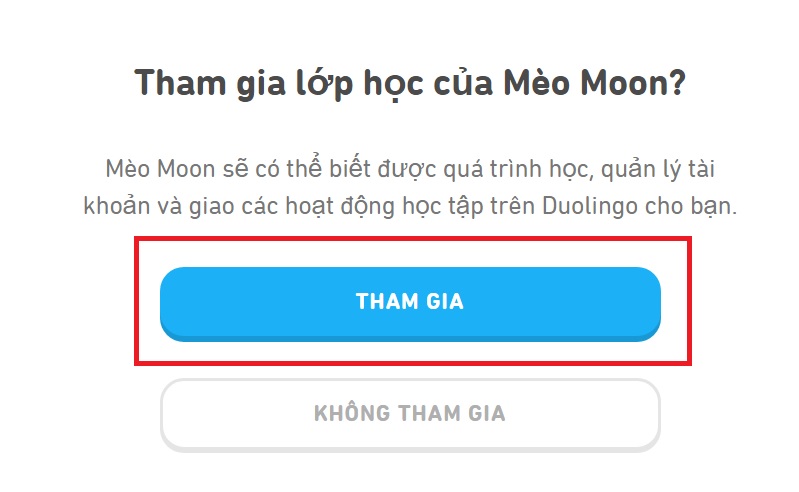 So you can use Duolingo without being bothered by ads, unlimited number of wrong answers, just like the feature of Duolingo Super, only this way is completely free, everyone can can do!
Epilogue
So just a few simple steps, you already know how to use Duolingo Super for free to learn languages ​​effectively without worrying about ads or annoying hearts. This way is very convenient and suitable for those of you who love to learn but do not have the money to buy the Super package. Good luck with your application!