Setting up an extra monitor for a working corner has become much more common than it was a few years ago. Partly because current technology and hardware are more than enough to support us set up 2 or even 3 monitors at the same time with high resolution. The rest is also due to the fact that setting up multiple monitors will help you increase productivity and work space. If you can't afford a second screen, you can also use your phone as a secondary screen. In this article, I will show you how to do that using SpaceDesk.
Join the channel

Telegram

belong to

AnonyViet

???? Link ????
How to turn your phone into a secondary display on Windows
Note: In this tutorial, I will use Lan/Wifi connection. That is, 2 devices must be connected to the same network.
Step 1: First, you go to the download page of SpaceDesk here. Then choose the version that suits your system. Note that only in the versions in the server section.

Step 2: Install SpaceDesk, installing this software is very simple, you just need to press next Stop. After the installation is complete, SpaceDesk will have an interface as shown below.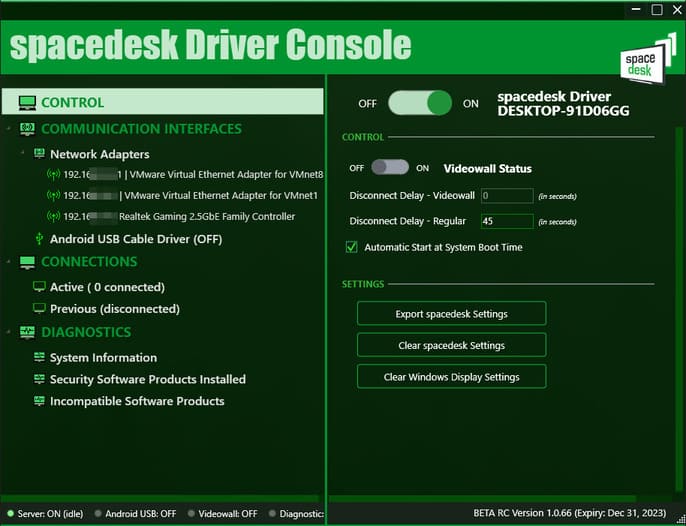 Step 3: Next, you download SpaceDesk on Android here or iOS here. Open the downloaded application and you will see the server device (here is a Windows machine).
Step 4: Tap that device (Windows 10). So you have successfully turned your phone into a secondary screen. But to make it more perfect, please follow the next steps.
Step 5: The secondary screen on your phone is the extender screen. That is, the phone will display the 2nd screen of Windows, your current working screen on Windows is screen 1. To make the 2 monitors synchronize with each other, you right-click on the desktop and select Display Settingsscroll down to section "Multiple displays" and choose "Duplicate these displays".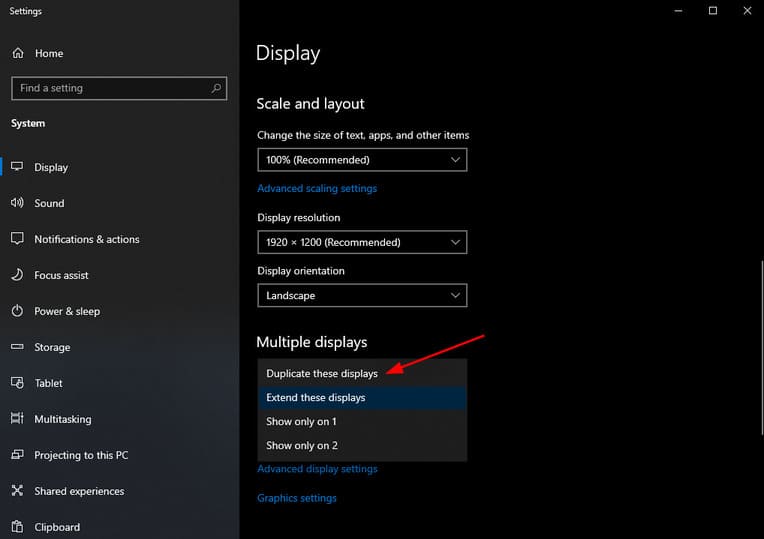 This is the result. But it's still buggy on phone not showing full Windows screen. Continue reading the next step to fix this error.
Step 6: Also in "Display Settings"you choose "Display resolution.". Usually in the list of resolutions will appear a new resolution at the top, this is the resolution of your phone. Please choose this resolution.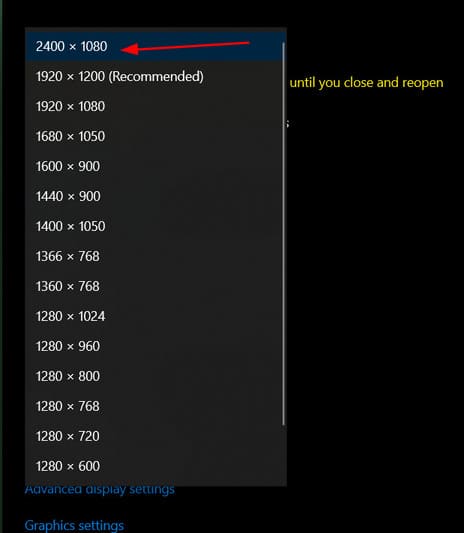 So it's done. Good luck.
Turn your iPhone into a secondary screen
Turn android into a secondary monitor