How to turn off advertising notifications on MoMo is one of the problems that many users of this application often encounter. Do you find it annoying to constantly receive promotional messages from MoMo? Do you want to find a way to stop these messages? If the answer is yes, then you have come to the right place. AnonyViet will guide you how to turn off the above advertising notifications MoMo with just a few simple steps.
Join the channel

Telegram

belong to

AnonyViet

👉 Link 👈
Introducing Momo
MoMo is a leading electronic payment application in Vietnam, with more than 20 million users and more than 100,000 payment acceptance points. MoMo allows users to make quick, convenient and safe transactions, such as transferring money, recharging phones, buying airline tickets, paying bills, shopping online and many other services.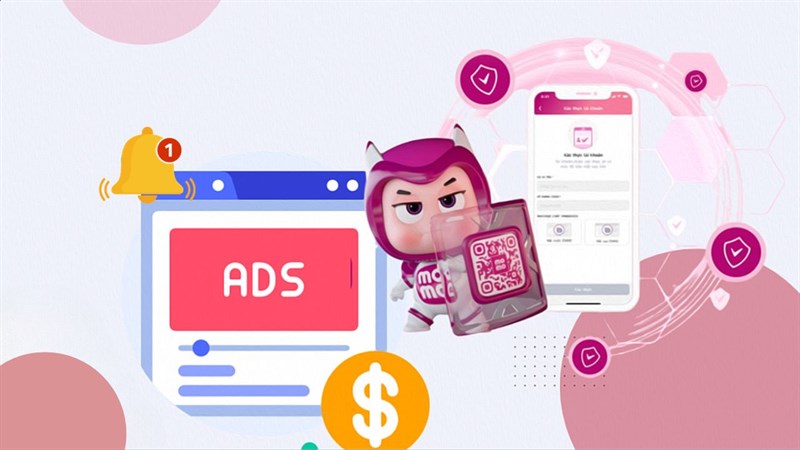 However, one of the things that makes many users feel uncomfortable when using MoMo is receiving too many advertising notifications from the application. These notifications can be spam messages from other users, information about promotions, offers, or new services of MoMo.
Sometimes, these notifications can also annoy users when they are busy or want to focus on work.
Benefits of turning off advertising notifications on MoMo
Helps you save battery and memory for your phone by not constantly receiving unnecessary notifications.
Helps you reduce stress and focus more on work, study or entertainment without being bothered by advertising notifications.
Helps you be more proactive in choosing incentives, promotions or convenient services from MoMo when you need it.
How to turn off advertising notifications on MoMo
To turn off advertising notifications on MoMo, you just need to follow these steps:
Step 1: Open the MoMo application on your phone
Step 2: Select Me in the bottom right corner of the screen > Select Application settings.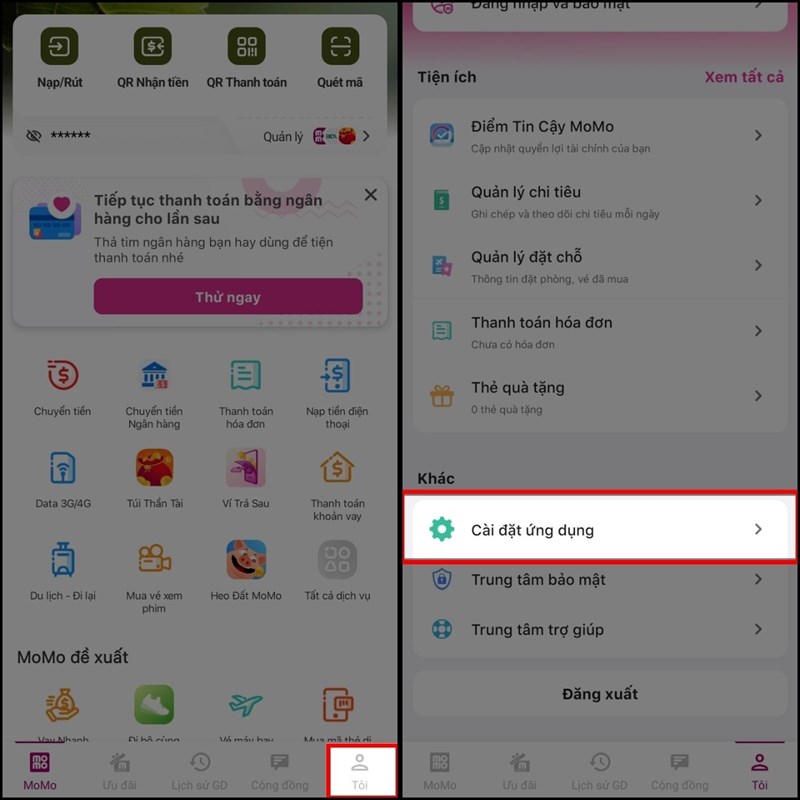 Step 3: Select Notification settings and turn off unwanted notifications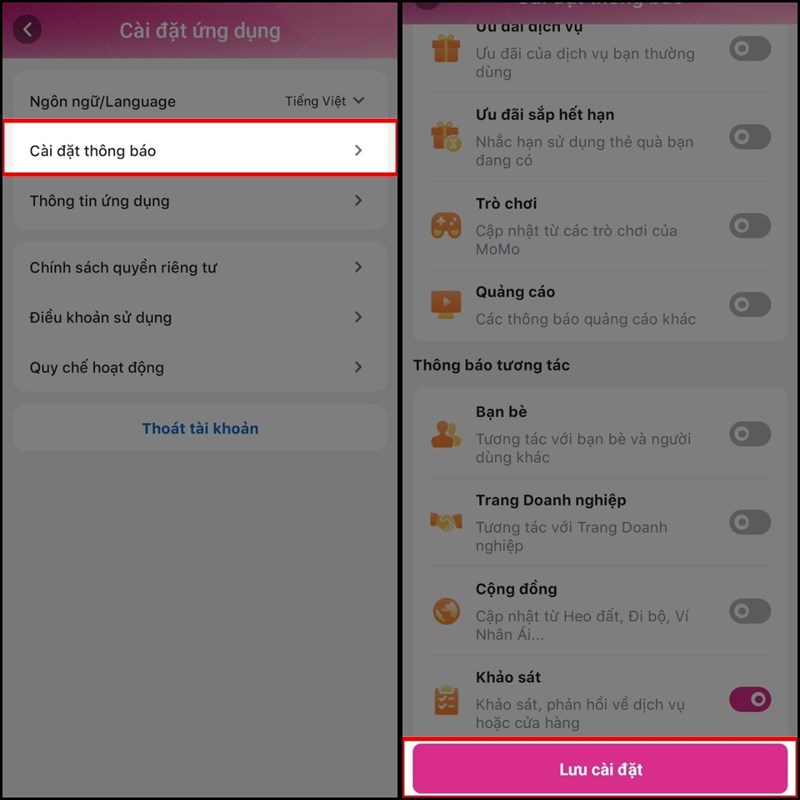 You can turn off notifications you don't want to receive by turning the toggle switch to off (grey). You should retain transaction notifications to monitor your financial situation.
Step 4: Finally, click Save settings to complete turning off advertising notifications on MoMo.
Epilogue
How to turn off advertising notifications on MoMo that I have shared with you in this article is the fastest and most effective way to do it. Thus, you will no longer be bothered by advertising notifications on MoMo. Wishing you a successful application!