The way businesses have been gradually deploying their infrastructure and services to the cloud environment to optimize operating costs and speed to bring products to market. According to research by CyberSecurity Insider and Fortinet, up to 39% of businesses have migrated more than half of their workloads to the Cloud, while 58% of other businesses are planning to migrate. From there, we can see that Cloud is increasingly important in the new trend, and to prepare for the future, I will introduce you to this completely free Google Cloud certification exam.
Join the channel

Telegram

belong to

AnonyViet

???? Link ????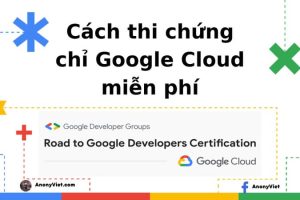 Information about the event
This May, Google Cloud launched a brand new learning program for everyone: the 6-week Road to Google Cloud Certifications, with a completely new Cloud approach. During this event, you will enjoy incentives such as:
Free access and practice of Learning Paths on Google Cloud Skills Boost platform
Learning with a combination of live sessions, parallel support for the duration of the program
Mentors are Google Developer Experts in Google Cloud
Connect and exchange with community members preparing to conquer Google Cloud Certifications
Please note that this program only lasts 6 weeks, but you can still access Cloud Skills Boost for free for 3 months. It's only held once this year, so make sure you sign up.
Google Cloud Skills Boost is an online learning platform about Google Cloud and Cloud related skills. It also offers courses, certificates, and skill badges that let you demonstrate the Google Cloud skills you've learned.
How to take the free Google Cloud certification exam
Step 1: First, you go to the registration website here and press "Log in to RSVP".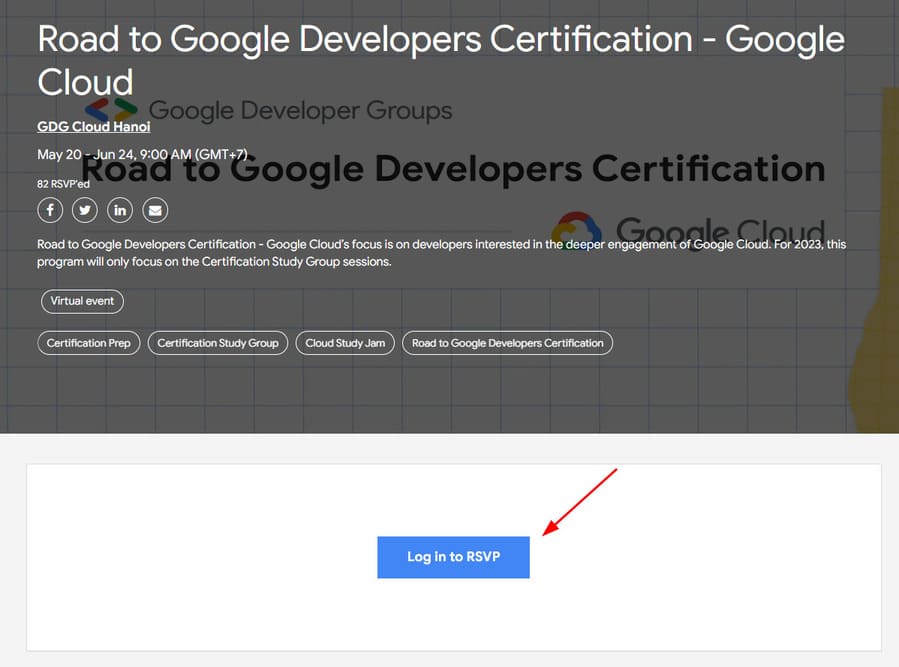 Step 2: Fill in the required information and press "Sign up".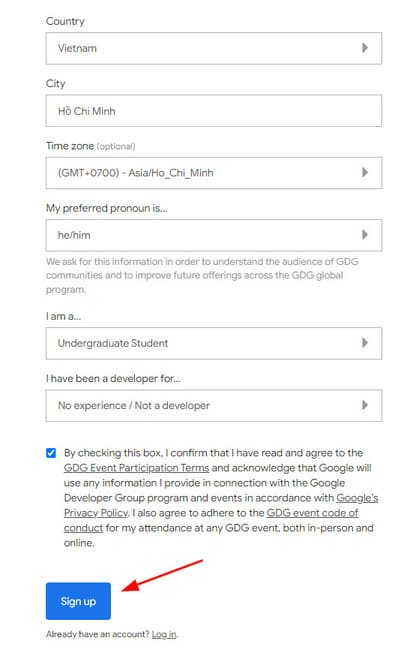 Step 3: After logging in, go back to the first page and click "RSVP".
Step 4: Continue to fill in the information again and press "Submit".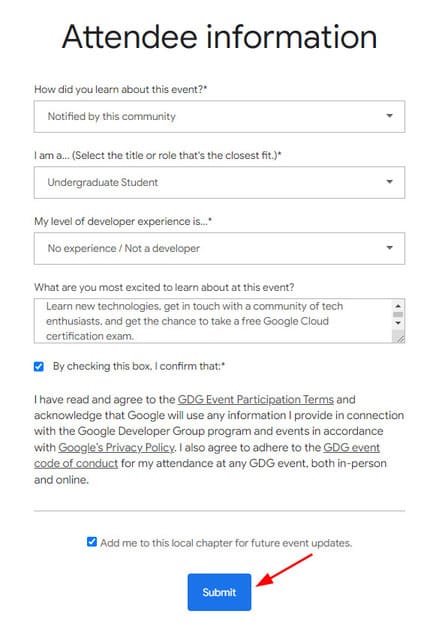 Step 5: After the above step, you also need to fill in more relevant details. If after completing the form, you see this screen and check that Google email is successful.

After successful registration, you wait for 1 to 2 days, you will receive access to Cloud Skill Boost and can choose the Learning Path suitable for each person's purpose. Good luck to you on your learning journey. In addition, you can also see how to test Free Microsoft Azure certificate here again.