Mate Translate is a tool that translates 103 languages ​​in the world similar to Google Translate, Bing Translate… However, Mate Translate has the upper hand when it comes to helping users translate words, phrases and even entire documents in real time. This is a cross-platform application available to use on many different devices such as MAC computers, iOS and even a browser extension.
Join the channel

Telegram

belong to

AnonyViet

? Link ?
What is Mate Translate?
This Mate Translate supports more than 103 languages, making it a versatile and comprehensive translation tool. Mate Translate provides users with a simple and intuitive interface that is easy to use even for those who are not tech-savvy. Its user-friendly interface is designed to ensure that users can quickly and efficiently translate any text they need. The application also provides users with various translation options, including text, voice, and image translation. This feature allows users to translate text by taking a picture of it or using the microphone on their device to translate speech.
Mate Translate is equipped with advanced machine learning algorithms that improve the accuracy and speed of translations. The app's machine learning algorithms are designed to learn from user input and improve translation quality over time. This means that the more you use Mate Translate, the more accurate and efficient the translation of different languages ​​will be. One of the most significant advantages of Mate Translate is its ability to work offline. Unlike many other translation tools, Mate Translate allows users to translate text even without an internet connection.
This feature makes it an ideal tool for travelers and those living in areas with poor internet connectivity. In addition to translation capabilities, Mate Translate also offers a built-in dictionary and thesaurus. This feature allows users to look up word definitions and synonyms, making it a great tool for writers and students who need to improve their vocabulary.
How to sign up for Mate Translate Pro for free
Mate Translate is provided for free, but if you use Mate Translate Pro, it costs to upgrade. Currently, there are some tricks to help you create a free Mate Translate Pro account to use all the features of this language translation software.
The Pro version has the following additional features:
Dark Mod
Save translated history,
Display consonants, vowels,
Display nouns, articles….
Adjust translation size
Method 1: Register an account at mate.beyonderluu.com
This way is quite simple, you just need to enter Email and Password to create an account, after clicking the Create button. A Mate Translate Pro account will automatically be created with the information you just entered. Now just log in to the App or Extension Mate Translate, you will be able to use the Pro version.
Method 2: Use Telegram bot to register Mate Translate Pro
This is your Bot shared by Nguyen Van Nhat in Group 3S-TEAM. You just need to use Telegram to access the Bot by following the link:
Then message with the syntax: email:password
For example: [email protected]:123456
Wait a few seconds the bot will create a Mate Translate Pro account for you. Wait for the message "Your account has been created and upgraded Translate Lifetime successfully. Follow my Facebook to get more accounts." is success.
How to use Mate Translate Pro
After the installation is complete, go to Mate, select Login and enter the registered Email that I instructed above. After successful login, check if you have upgraded to Mate Translate Pro.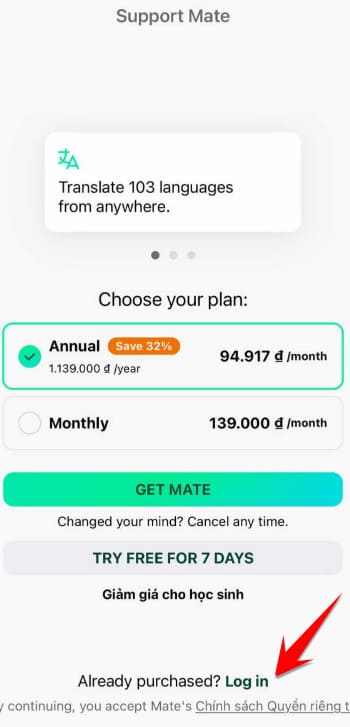 Now when accessing the Website you will see the Mate icon, if you want to translate any paragraph, just highlight and click on the Mate icon.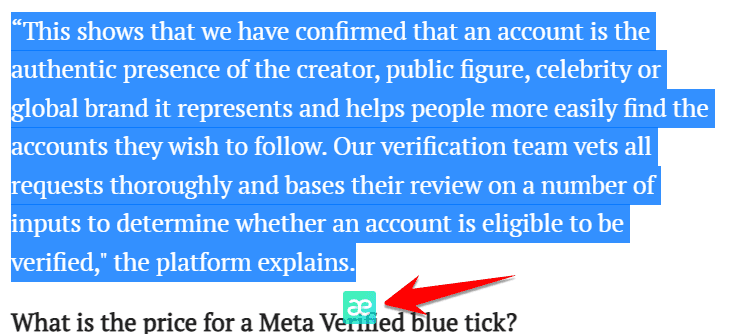 In addition, you can translate by voice, translate in the App if installed on iPhone and Mac.