Did you know that, when entering middle age and old age, our body will gradually decline in muscle and joint health? This affects not only our mobility, but also our quality of life and mental well-being. Let's AnonyViet Learn about premium nutritional products for seniors – Ensure Gold, and How to register to receive 2 free Ensure Gold packages in this post!
Join the channel

Telegram

belong to

AnonyViet

???? Link ????
About Ensure Gold
Ensure Gold is a premium nutritional product for the elderly, researched and developed by Abbott – a leading global healthcare corporation. Ensure Gold is specially formulated with HMB + Triple Protein Complex, which helps to promote muscle and joint health for the elderly.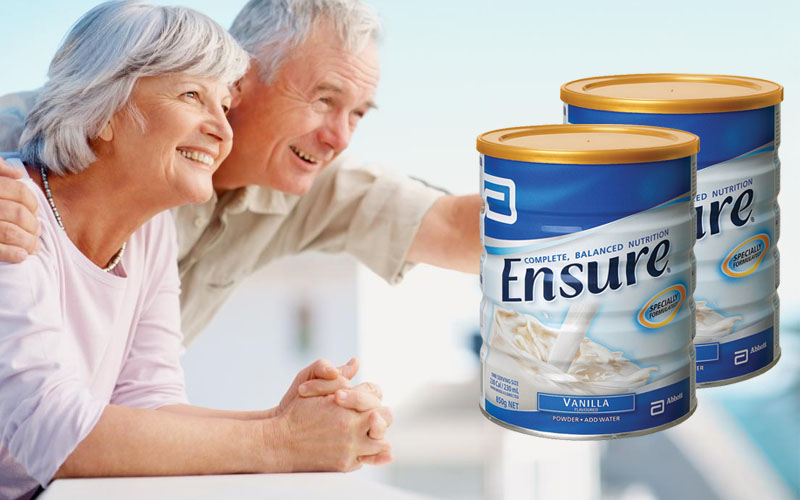 HMB is a naturally occurring biological substance in the body that helps reduce muscle breakdown and stimulates muscle growth. However, as age increases, the amount of HMB in the body gradually decreases, leading to muscle atrophy. Therefore, supplementing with HMB from the outside is essential to maintain muscle health.
Triple Protein Complex is a combination of 3 high quality proteins: milk protein, soy protein and whey protein. Protein is an important component for building and protecting the body's muscles, joints, and tissues. In addition, protein also helps strengthen the immune system, aid digestion and maintain energy.
Ensure Gold comes in a variety of flavors to choose from, to suit everyone's taste. You can choose from a sweet vanilla flavor, a delicious chocolate flavor, a refreshing strawberry flavor, or a strong coffee flavor.
Benefits of using Ensure Gold
Using Ensure Gold daily will bring you many benefits for health and life with benefits such as:
Helps prevent and support the treatment of osteoporosis, muscle atrophy, degenerative joints
These problems are common in older adults due to deficiencies in calcium, vitamin D, protein, and HMB. Ensure Gold is full of these nutrients, which help promote bone and muscle health, reducing the risk of fractures, aches and imbalances.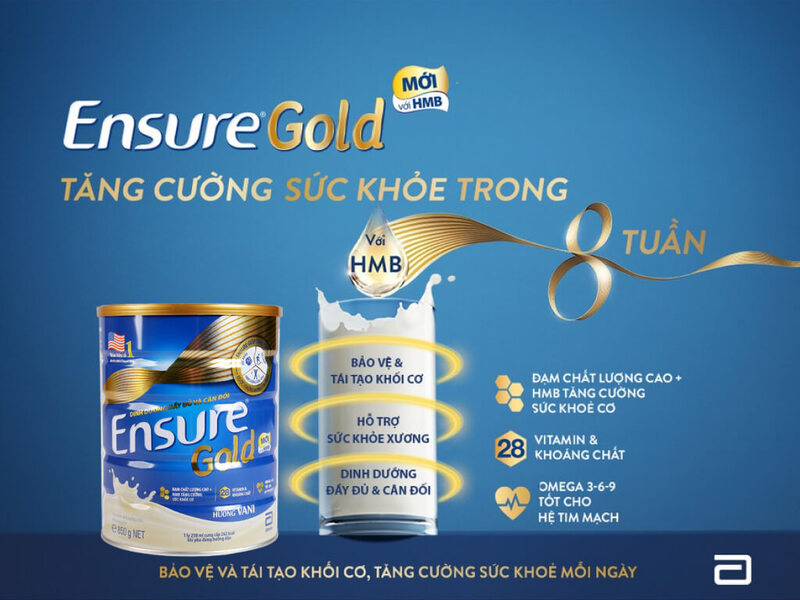 Add nutrients to the body
Ensure Gold not only has HMB and protein, but also 28 kinds of essential vitamins and minerals for the body, such as vitamins A, C, E, B12, iron, zinc, magnesium… These nutrients help protect the body. protect against diseases, strengthen the immune system, support brain and cardiovascular function, and maintain energy and vitality.
Helps create a sense of well-being
Ensure Gold has a delicious taste and is easy to drink, without causing nausea or indigestion. You can drink Ensure Gold in the morning to start an active day, or in the afternoon to replenish energy for the body. You can also combine Ensure Gold with fruits or cereals to create nutritious and attractive smoothies.
How to register to receive 2 free Ensure Gold packages
To help you and your loved ones have the opportunity to experience this high-quality nutritional product, Ensure Gold is having a special promotion for customers who sign up for the program "INCREASE HEALTH, CONNECT FRIENDS ".
You will receive 02 free trial packages of Ensure Gold of any flavor 60.6g and have a chance to win other valuable prizes such as Samsonite Azio suitcase, Real Madrid gift set or Set of 100 Ensure Gold Green Health packs, etc.
Quickly register to receive 2 free Ensure Gold packages by following these steps:
Step 1: Visit the website Ensure Gold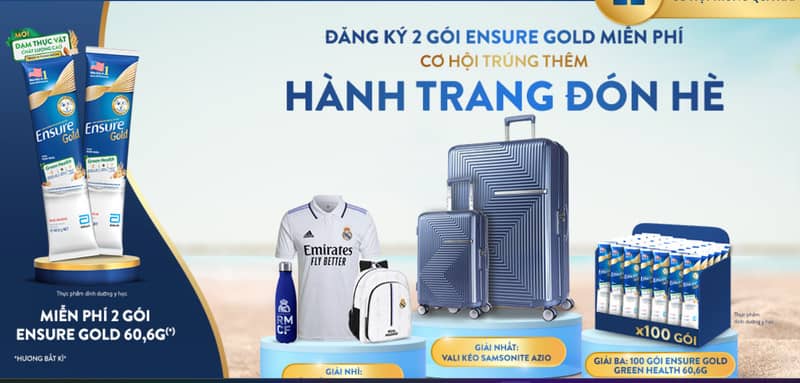 Step 2: Fill in your personal information in the registration box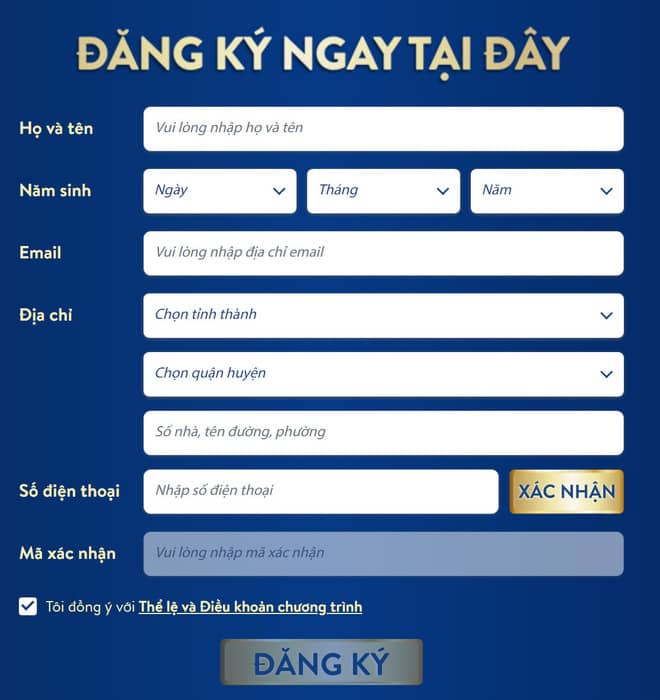 Step 3: Enter the confirmation code sent to your phone
Step 4: Click "Register"
Then you just need to wait for Ensure Gold's customer service department to contact you to confirm your order and deliver as soon as possible via number 02873005xx.
Epilogue
Ensure Gold is a nutritional product that is good for the health of the elderly, helping them live a happy and healthy life every day. Please do it quickly How to register to receive 2 free Ensure Gold packages and have a chance to win many attractive gifts. Do not lose this chance!