Google's AI Bard chatbot has supported Vietnamese and added new features. On Thursday, the company rolled out new features to Bard, its conversational AI program that first launched in March. There's a new feature that helps Bard read his answers aloud, an option the company said in a blog post would be "especially useful if you want to hear the correct pronunciation of a word or hear a poem or script."
Join the channel

Telegram

belong to

AnonyViet

???? Link ????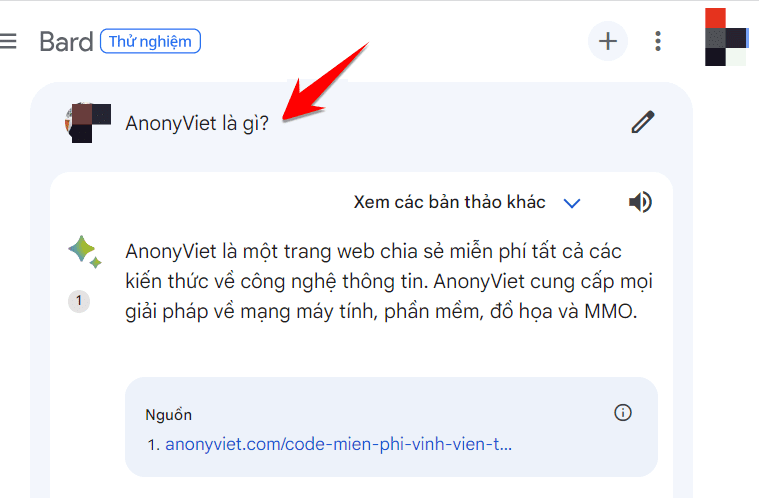 If you do not already have an account Google's AI Bard Can Sign Up For Free.
Users can also now choose from 5 options for Bard's response tone: simple, long, short, professional, or normal.
Users can now chat with AI in Vietnamese, Arabic, Chinese, German, Hindi, and Spanish, among others, and access the platform from more parts of the world . Users now have the ability to pin and name certain reminders to easily revisit them later. Users can also share responses to their prompts with others.
New for developers, Bard can now export Python to Replit and Google colab.
All of those features support multiple languages, as Google says Bard can now chat in more than 40 languages, from Arabic to Vietnamese. The update also sees Bard availability extended to Brazil and more regions in Europe.
Another new feature is the ability to describe images that are included in user-supplied content. Faster and easier than uploading it as a document, users can request more information about the content of an image or create content by giving commands to the AI ​​Bard. However, this feature is only available in English.