Plugin ChatGPT is a new and unique feature of the ChatGPT platform, allowing users to leverage the power of artificial intelligence (AI) language models in a variety of fields. So what is the ChatGPT plugin, what are the benefits and how does it work? Let's find out in this article!
Join the channel

Telegram

belong to

AnonyViet

???? Link ????
What is ChatGPT plugin?
ChatGPT is a platform that allows users to communicate with artificial intelligence (AI) language models via a chat interface. ChatGPT brings many useful features to users, such as answering questions, creating content, playing games, learning foreign languages ​​and many more. To enhance the capabilities of ChatGPT, OpenAI has implemented support for plugins.
Plugins are tools specifically designed for language models with safety at the forefront, and help ChatGPT get the latest information, perform calculations, or use third-party services. Users can connect plugins by entering commands in the chat interface, and ChatGPT will return results or instructions from that plugin.
Benefits of ChatGPT . Plugin
Plugin ChatGPT brings many benefits to users, including:
Help ChatGPT access the latest and correct information from trusted sources.
Help ChatGPT perform complex calculations or use third-party services safely and conveniently.
Meeting the diverse needs of users in various fields, such as travel, shopping, education and entertainment.
Increased interactivity and user-friendliness.
Application of ChatGPT Plugin
Find the latest information
Step 1: First you go to the homepage OpenAI > Login account
Step 2: Click on the… > Select "Settings" > Select "Beta features" > Activate Plugins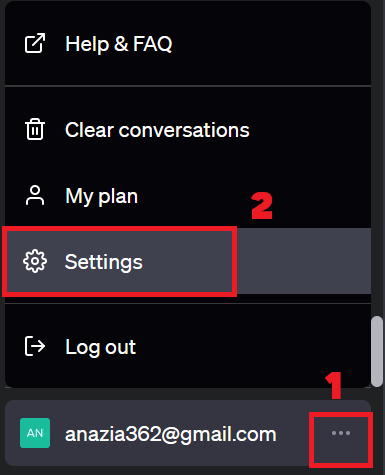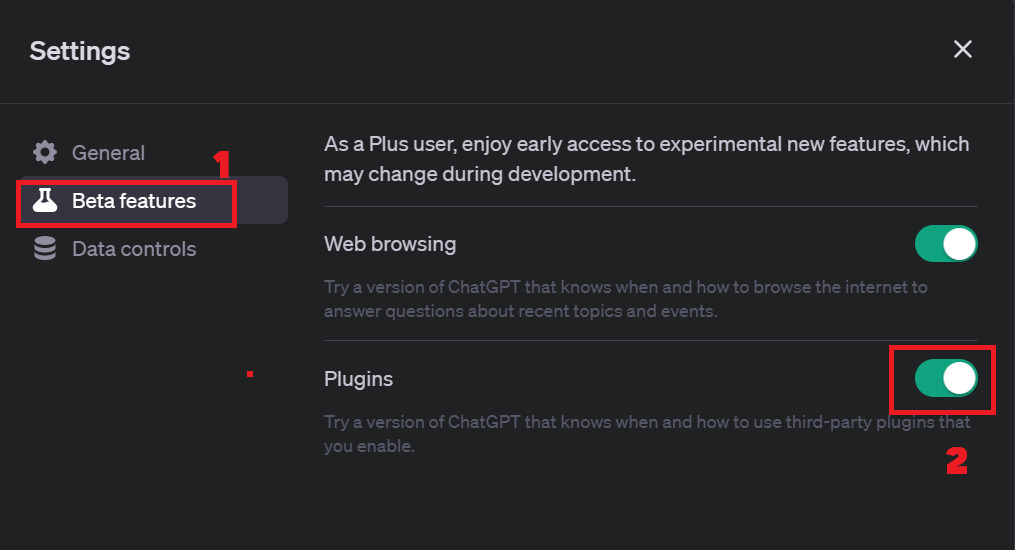 Step 3: Go back to the homepage interface, move your mouse to "GPT-4" and the menu will appear as shown > Click "Browsing (beta)"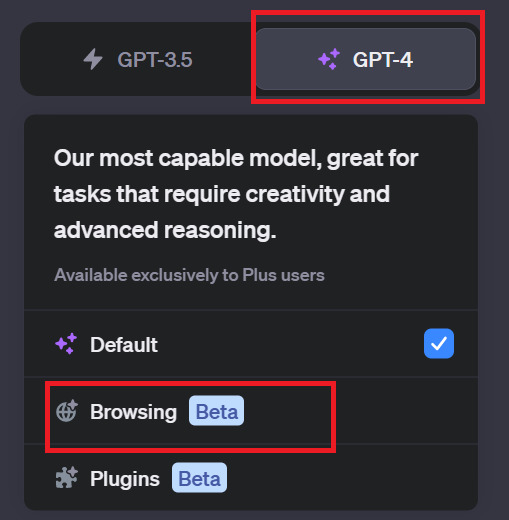 Step 4: Enter a question and ChatGPT will provide you with the latest information available on the internet, which it has not been able to do before (Previously, ChatGPT only provided information from 2021 or earlier)
For example, you can ask it "What is the price of gold today" or "What is the weather in Ho Chi Minh City tomorrow?"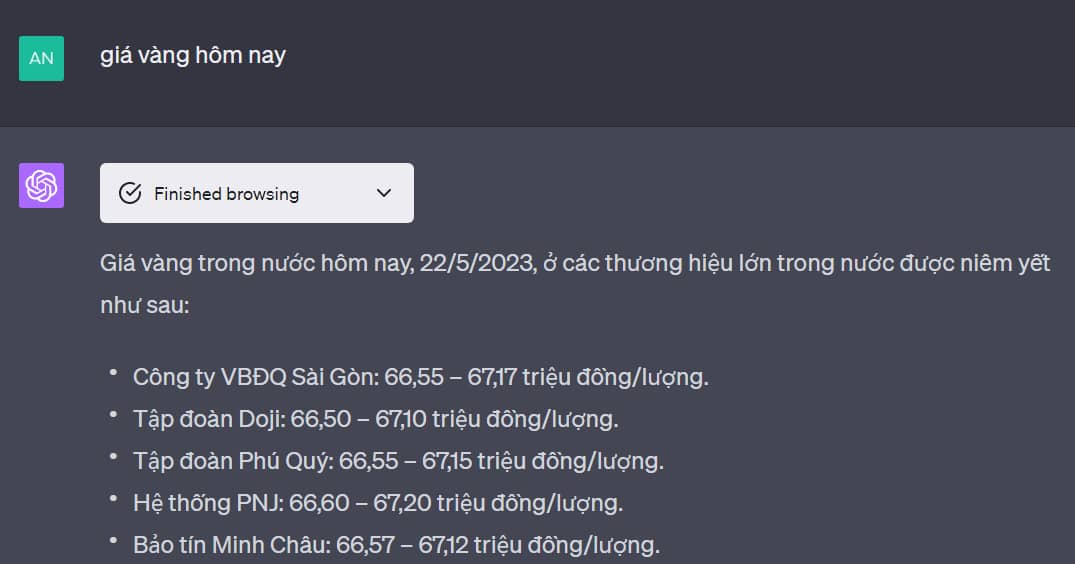 Below the answer, it will give you a link to the source for you to verify the information.
Create new content based on existing content
In the Plugins section of ChatGPT, there will be many extensions for you to choose from. To be able to create new articles from the content of any website, do the following:
Step 1: Click on "GPT-4" > Select "Plugins" > Tick "WebPilot"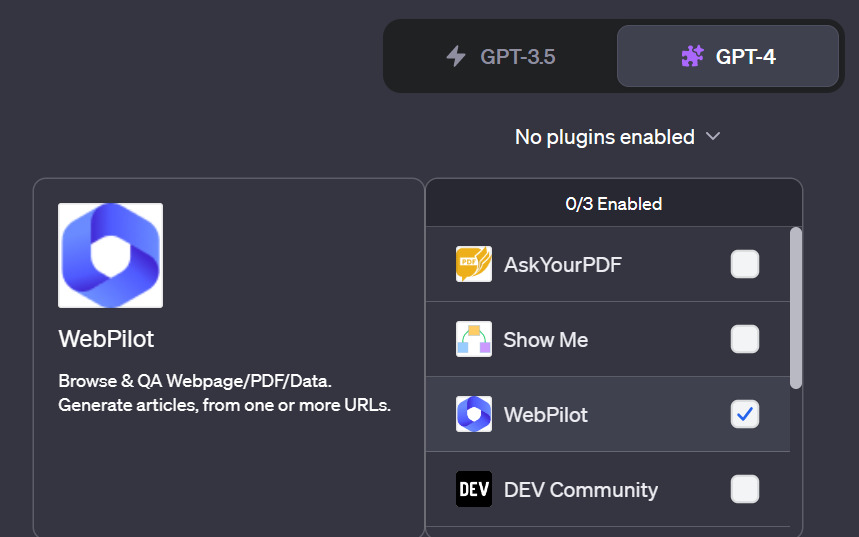 ChatGPT's Wepilot plugin is a tool to help you access and interact with websites on the internet easily and quickly.
Step 2: Copy the website link of the content you want to rewrite
Step 3: Return to the ChatGPT interface, type the command
"Make me an article about [số lượng] text, based on information on this site [link bài viết]

Wait a few minutes and the system will rewrite the complete article for you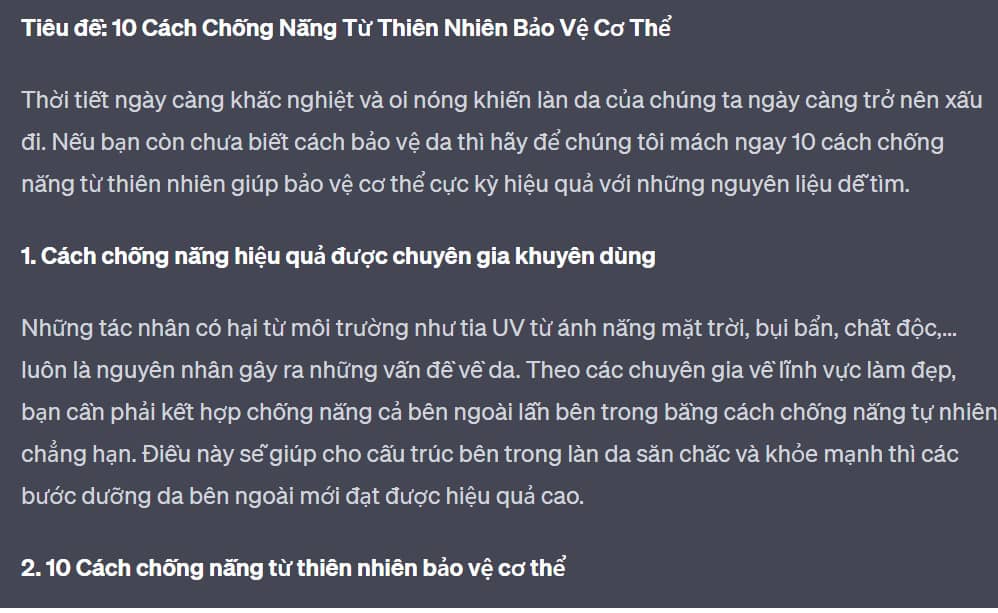 Summary of video content
ChatGPT's "Video Insights" plugin is a tool to help you analyze and create content from videos on the internet. Please follow the steps below:
Step 1: Select Plugin Store to access ChatGPT's Plugin Store > Then click "OK"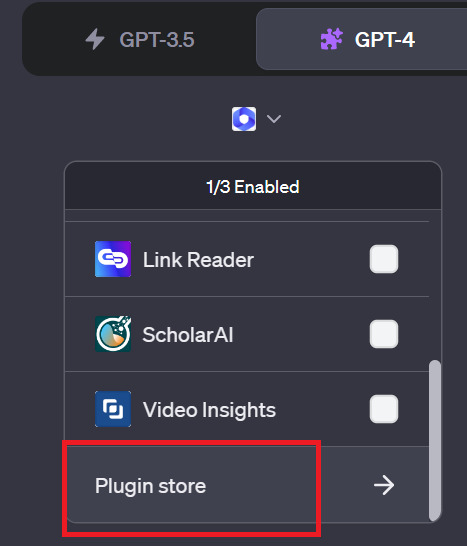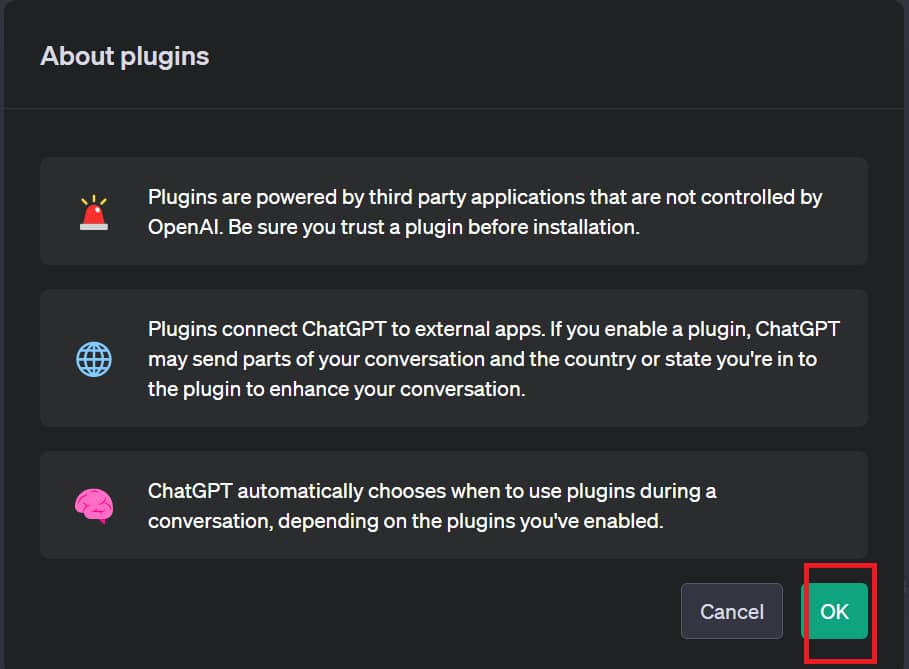 Step 2: Select and install the Plugin called "Video Insights"
Step 3: Enter the command "summary and description of this video + [đường link video]" in the empty box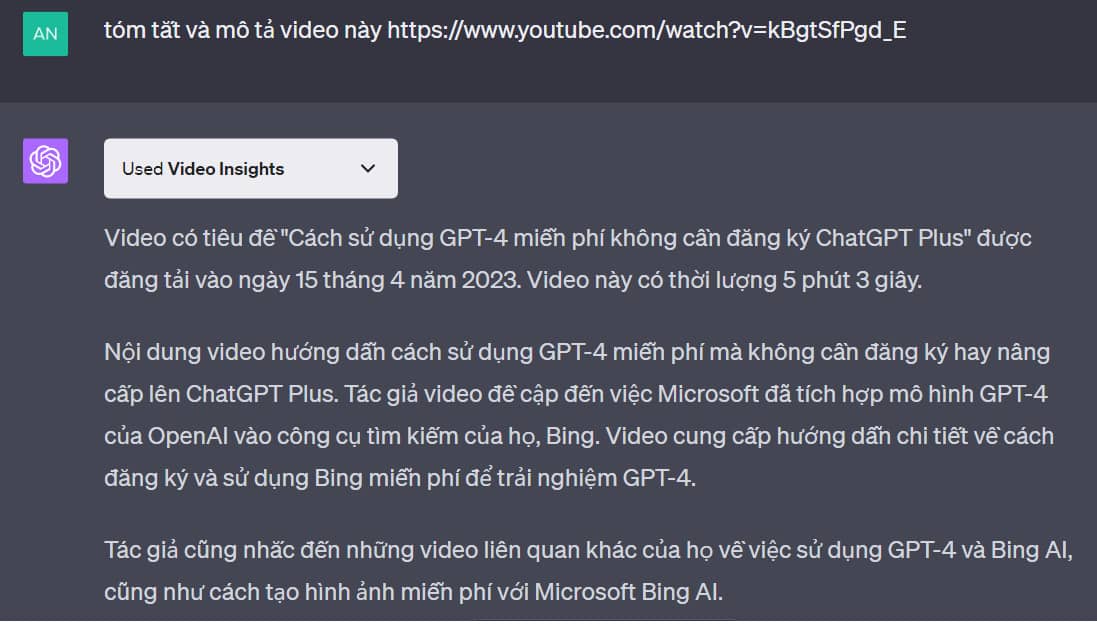 Immediately, the system will return relevant information such as duration, posting date, author, etc. At the same time, Video Insights will also summarize for you the main ideas of the video's content.
Thanks to this useful feature, you can ask Plugin ChatGPT Video Insights summarizes the important points of any video without you having to sit through it all.
Create audio from text
Step 1: Go to Plugin Store > Install plugin "SpeechKi"
Step 2: Write the text that you want to turn into voice (audio)
Note: SpeechKi currently only supports English
Step 3: Click the link to listen to the audio version of the text.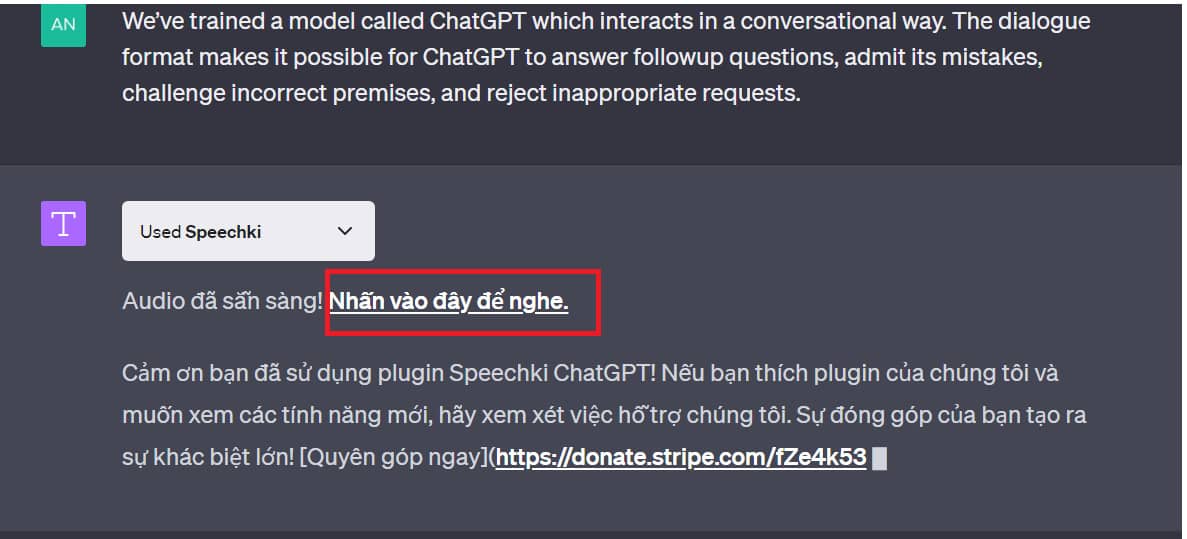 On this page you can listen and download audio files to your computer easily.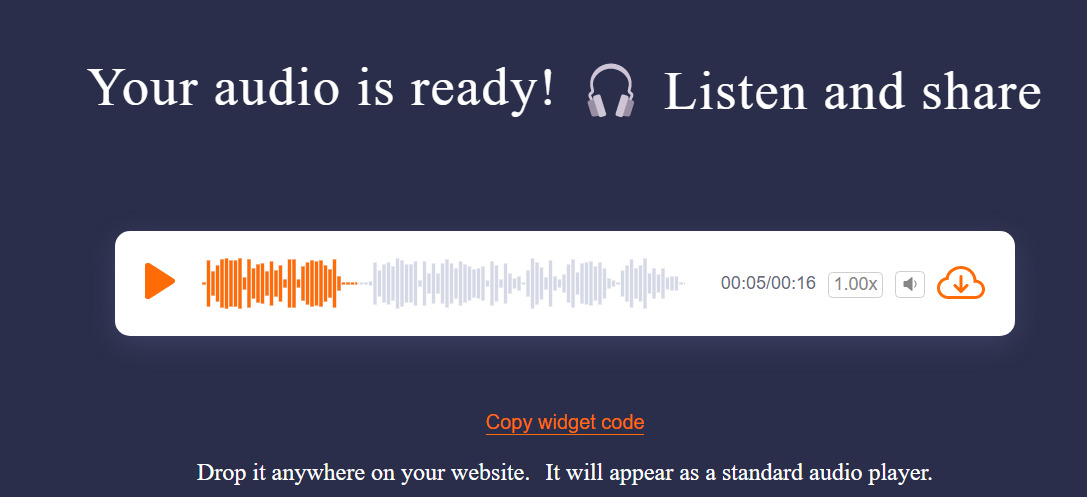 In addition to the plugins I just introduced above, the Plugin Store page also has many other interesting extensions waiting for you to discover.
Epilogue
So AnonyViet introduced you to some Plugin ChatGPT useful and interesting that you can try. Plugin repository is always updated regularly, so more and more interesting plugins will appear. Are you impressed with any of the plugins? Share your comments below. Good luck with your application!