Previously, I shared with you how to take the exam get a free Google Cloud certificate and 3 months of free Cloud Skill Boost to follow Google's learning path. But I think that's still not enough because there is a lack of exam preparation methods. You can prepare for the exam with dump, but not all dumps are free and accurate, so today I will show you how to prepare for the free Google Cloud certification exam on Whizlab.
Join the channel

Telegram

belong to

AnonyViet

???? Link ????
A brief introduction to Whizlab
Whizlabs is a leading learning and practice service platform on various technologies such as Cloud (AWS, Azure, GCP), DevOps Java, BigData, Snowflake, CompTIA, Cybersecurity and Blockchain. Here, you will be provided with many courses, tests, labs and sandboxes in the cloud. Whizlabs has been around since 2000 so there is a lot of experience and credibility for the content on their platform.
Currently, Whizlabs is only free for Google Cloud certificates:
Google Cloud Certified Professional Cloud Architect
Google Cloud Certified Associate Cloud Engineer
Google Cloud Certified Professional Data Engineer
Google Cloud Certified Professional Machine Learning Engineer
Not only help you prepare for the exam, the above certificates also have labs, questions and videos for you to study. Whizlabs is like other learning platforms like udemy and coursera but in my opinion they will have more questions and tests, and more labs here.
How to prepare for the Google Cloud certification exam for free on Whizlab
Step 1: First, you visit the home page of Whizlabs here and register an account.
Step 2: Then you continue to access the link for free certificates here. You can choose 1 of the 4 certificates below to prepare for the exam and click "Buy Now". I will choose the certificate "Google Cloud Certified Associate Cloud Engineer".
Step 3: Please fill in buyer information in the menu on the left, no need to fill in payment information. Then click on "Buy Now".
Step 4: Insert code "gcpcodeblue100" and press "APPLY".
Finally, click "Pay Now". So it's a success.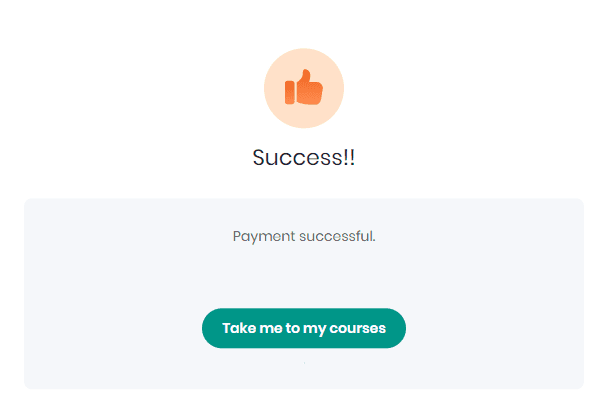 Good luck with your exam preparation and Google Cloud certification.