How to make Facebook Ghost 2018
How to make ghost facebook is shared a lot online. But most of those sites are low quality and reputable.
Join the channel

Telegram

belong to

AnonyViet

? Link ?
Introduction to our website. The reason why you should watch Tuts at anonyviet.
AnonyViet is a free technology knowledge sharing website. Born in 2015 and put into operation with simple and unprofessional articles. But now it has become a great knowledge sharing website in the top 1000 VN 2017.
Over the years we have improved a lot about the quality of our articles. We promise that the articles will become more and more beautiful and better quality to serve the community.
You can refer to more good articles about Facebook: How to phishing facebook password
How to make Facebook Ma 2018?
This is the Tut we collected at the end of 2017 and became trend of 2018. The ghost Facebook is a facebook account but no name. Or the name is a blank character, accepted by facebook.
So the way to do it is that you have to trick facebook with fake information. Make them accept to give you a blank name like the image below.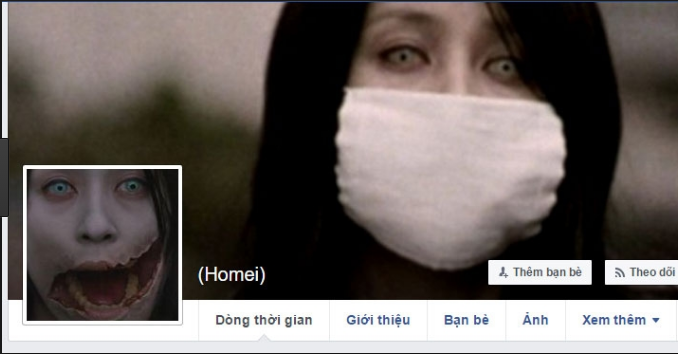 As you can see in the photo above is a facebook account. Only nicknames, no names. Because there is no name, the online community often calls these accounts ghost Facebook.
We cannot create an anonymous account in the usual way. Facebook absolutely does not allow such a setting. But what you have to do is trick them and make them accept such an account.
Note, this is a tested approach. If unsuccessful you should review each step. Check carefully to see if there are any mistakes.
TUT – how to make anonymous ghost facebook 2018
First, please copy your blank characters below. Empty characters I put in this txt file. You download the file to ctrl + A and copy all in it.
Empty character
After finishing the job copy the blank character. Please visit the road contact link 333 I leave it below.
If you can't access the contact link above, please go to link 237 down here.
We need an ID card that matches the account information. If you don't have it, you can fake it.
But I don't use cmnd to do this because it takes a long time to fake. I will use the Facebook ID card. If you do not know how to create an ID card, please see my instructions below.
How to create your own ID card
The ID card is a virtual information card that holds your information. You can use it as an identity card. The ID card will look like this.
The image above is just an ID card for example. When you do Remember to enter the name as a blank character.
The remaining information matches the acc you need to make facebook ghost.
Go back to the contact link above to fill in your name with ID card or fake cmnd.
Please follow the instructions below.
Copy the blank character I put above. Remember to copy the character between the two '.
If you want to create a ghost Facebook, paste it before the last name in the form. For example, the surname Nguyen and the name Hung are pasted before the letter N in the letter Nguyen. Please paste about 3 4 times to be sure.
If you want to create a 1-letter name, enter your first and last name upside down. For example, the name Nguyen Hung, fill in the box with the surname Hung. As for the name, then copy the character as above and paste it before the word Nguyen (name box).
Then remember to clip your ID card or ID card and send it. If you use link 333 then choose the reason is the spelling error it rep for fast.
Still link 237 Then choose full date of birth information with email of all types. This is a very detailed guide.
Recently I have some good DDOS tools. We invite you to take a look.
Summary of 7 good DDOS tools for those who like to learn DDOS.
Like fanpage to keep up with the latest posts.
Good luck
#Lmint.