How to pass CheckPoint 72h effectively
As you all know, if we want to set up a Facebook account, we have to go through an identity verification step that is Checkpoint 72h. There are many ways to verify. That is verification through ID card, Student Card, Driver's License… And if you want to pass without using the above documents. Please read the article with TUT below.
Join the channel

Telegram

belong to

AnonyViet

? Link ?
See more articles hack icloud by social method hey.
Steps to pass CheckPoint 72h
Firstly. You need Fake IP to a certain country. (Japan, USA, Canada, Hong Kong…).
To Fake IP you use Hola Please.
Then you go to the Facebook page to create an account as usual.
Note

: Do not use anonymously.
Tut passed the checkpoint 72 hours in 2018
The Email you enter the page "Mail 10p or Temp Mail".
After successfully creating a Facebook account. What you need to do now is to do it quickly, but the next step. Otherwise, it will be transferred to Checkpoint 72h immediately.
Back to the article. When successfully creating an account, Facebook will send you a segment of 5 numbers. You go to the mailbox at Temp Mail let's see.
Enter the code that Facebook sent you.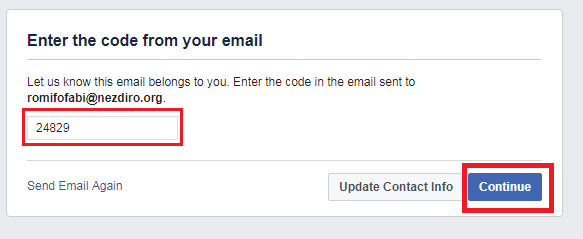 Once successfully verified. Please proceed with the following steps
We go to Settings in the section

"Gear".

Next, you choose the item

Shared.

Then you click on the section

"Account Management".

Afterward. An interface appears. You click on the line

"Deactivate account".

It will ask you to enter your password to confirm. Just enter your password.
After entering the password, you will come to the reason section.
Here the reason you choose is

"I don't feel safe on Facebook."

A notification window appears. You guys ignore it and press

"Close".

Then Click

"Disable".
You can see more TUT as unnamed Facebook below:
Detailed instructions on how to make the latest ghost Facebook 2018
If you have done all the steps above. So what you need to do now is wait 5 to 7 days. After waiting, you just need to log in to your account again.
If you are the creators to create Clone Buff Sub or something, it is very beneficial. They will set up a lot of accounts in a while. Just wait 5-7 days and enjoy the results.
Thank you for reading this article. Anonyviet will always update the New TUT as soon as possible.
Please follow the website and fanpage to receive the earliest notification of hacking tips and TUT.
Like Fanpage to update the best and latest articles.
Good luck
TMQ.