There are many ways to make a Facebook account locked (RIP). But most need to go through many stages and are unlucky. Today, there is a newer way that can make the victim's account locked within 5 seconds.
Join the channel

Telegram

belong to

AnonyViet

? Link ?
I share this article just for reference and prevention. Not trying to encourage you to mess with other people. I do not take any responsibility if you affect others.
If necessary, please share this article with your friends to avoid. Or you can experiment with your own Acc Clone. Now I will show you how to do it.
Tutorial TUT to lock Facebook DIE 5s
This tut is nothing special, but needs a bit of social engineering eloquence. To be more specific, you have to know how to use psychology to trick others a bit. Please download your photo below.
Then trick the victim into setting that photo as their profile picture. They will be locked out of their accounts within 5 seconds because this is a seriously banned photo on Facebook. This is a simple scam, but there have been many victims in recent days.
You can download the image to test it with Acc Clone.
DIE time can last up to 1 minute depending on the situation !!! Here are the results after I tested.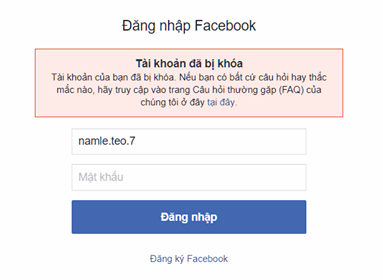 In brief
Just coax the victim to change the profile picture to the image in the article, that account will be locked. Because it's a photo that offends religion and is severely banned on Facebook.
Author: Kieu KI