With Kaiber, you can turn your ideas into compelling and unique stories. This is a great tool for those who love the art of storytelling and want to explore the power of AI. Specifically what Kaiber is and how to use it, please join AnonyViet Follow through the following article!
Join the channel

Telegram

belong to

AnonyViet

???? Link ????
About Kaiber
Kaiber is an artificial intelligence (AI) video creation tool that allows you to turn your ideas into visual stories at will. It uses the most advanced technology in the field of AI image and video creation, such as GPT-4 and DALL-Eto produce beautiful and vivid videos.
With KaiberYou don't need professional skills or equipment to create videos, as long as you have a smart phone or computer with an internet connection, you can create impressive videos.
How to use Kaiber to create videos with AI
Step 1: Visit Kaiber AI homepage HERE. Enter your email address and click "Get Started"

Step 2: Enter your password to register for an account. Then you click on "Create Your First Video"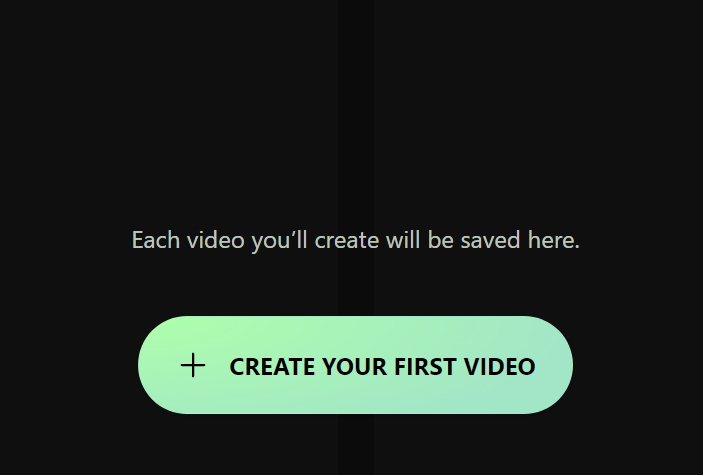 Step 3: Click "Begin with an image" > Choose an image from your computer > Continue to prompt
Step 4: Click "Select a subject" and then select lines that describe the object in the image, such as:
A portrait of a main character
A beautiful sunset painting,…
Or you can also type a description in the box below
Step 5: Click "Select a style" and then choose the style you like, it could be:
Meteora Graphic
Cinematic
Steampunk,…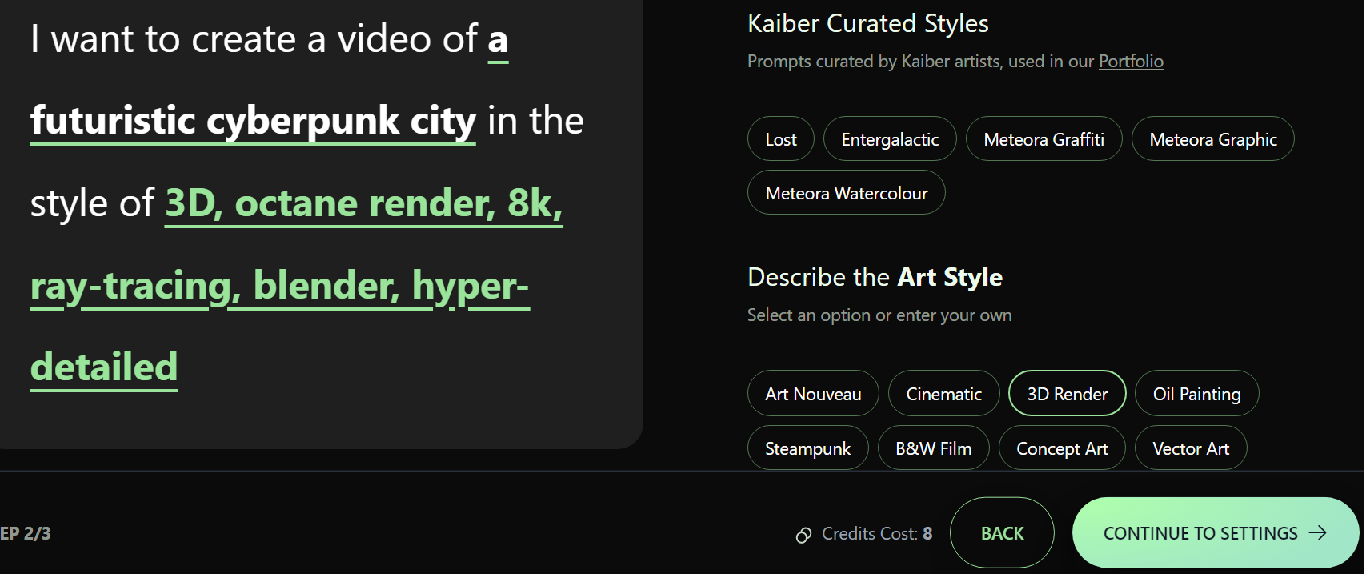 You can fill in more details about the style idea you want in the box.
Step 6: Click on "Continue to setting"
Step 7: Set parameters like:
Duration: Choose the video length, from 3 to 10 seconds (If you buy the Go Pro version, it will support exporting videos up to 4 minutes)
Note: Every second will cost 1 credit
Evolve: The higher this parameter, the more varied the variation of the video
Then select "Generate"
Wait a few minutes for the application to display the results:
Now you can Download Video, Share or Upscale Video (create better quality video)
Reference prompts when using Kaiber
Poor man becoming wealthy, in the style of 3D, octane render, 8k, race tracing, blender, hyper-detailed
A beautiful young woman with brown hair, full body, in the style of city streets
A charismatic, talented street musician, strumming an acoustic guitar, surrounded by a captivated audience in a city square, showcased in a vibrant and lively, documentary-inspired style.
Beach, sunset sky, in the style of 3D, octane render, 8k, ray-tracing, blender, hyper-detailed
Epilogue
So with just a few simple steps to use Kaiber, you can already create extremely vivid and beautiful magical transformation videos, you can upload to Tiktok or Facebook to share with friends. Surely many people will be amazed with the footage you create! Good luck with your application!