How to insert logos in bulk into each Powerpoint slide is a useful skill for those who regularly give presentations. Logos are an important part of branding, helping to increase the recognition and credibility of the presenter. However, manually inserting a logo into each slide can take a lot of time and effort. Today AnonyViet will show you how to insert a logo into a Powerpoint slide quickly and easily.
Join the channel

Telegram

belong to

AnonyViet

???? Link ????
How to insert logos in bulk into each Powerpoint slide
Step 1: Go to the View tab > Select "Slide Master"

Step 2: Scroll up, click to select the first slide. On this slide, when you add anything, the following slides will sync exactly the same.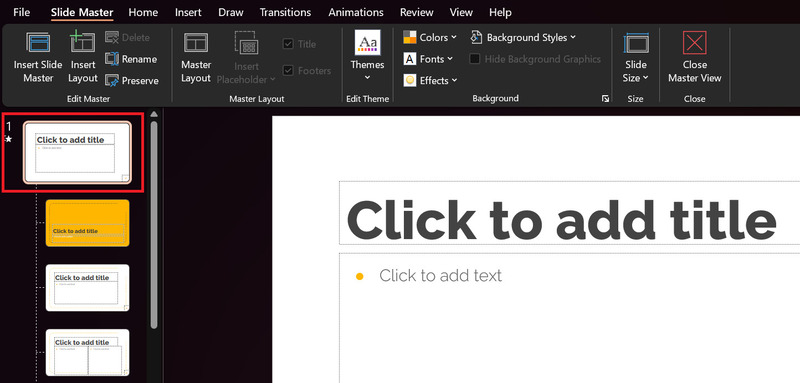 Step 3: To add a logo image, simply select the Insert tab > Picture > Select "This device"
Step 4: Adjust the size and position of the logo as you want.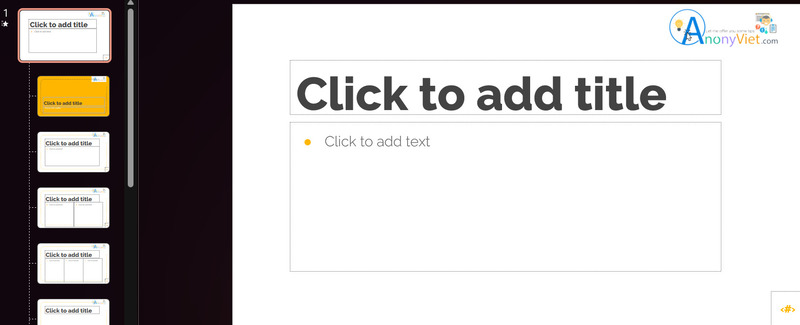 Step 5: Select "Close Master View" to close this mode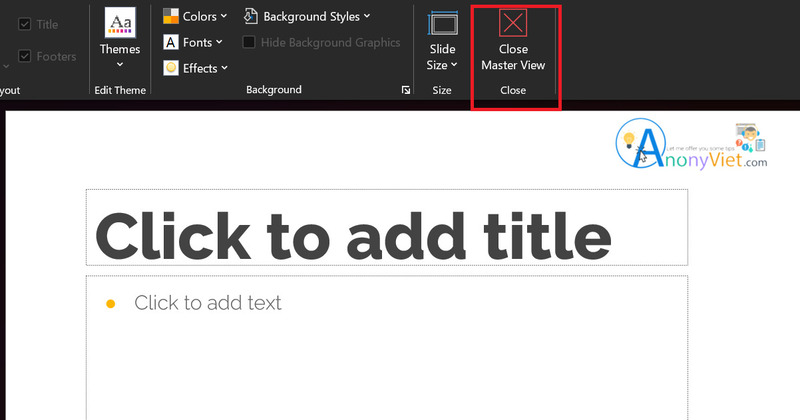 After closing Master View, you will see your logo appear on all slides in the presentation.
Benefits of inserting logos in bulk into each Powerpoint slide
How to batch insert logos into each Powerpoint slide can help you:
Save time and effort
You only need to insert the logo once in the Slide Master, and the logo will automatically appear on all other slides. You don't need to repeat the task of inserting a logo for each individual slide.
Ensure consistency and uniformity
You can format the size, position and effect of the logo easily and accurately on Slide Master. Your logo will be in place and in the same style on all slides.
Increase brand recognition
You can show your brand's professionalism, prestige and distinctiveness by inserting your logo into a Powerpoint slide. Your logo will impress and remember your presentation for a long time.
Epilogue
So, you know How to insert logos in bulk into each Powerpoint slide quickly, right! You can also customize the position, size and transparency of the logo to match the design of the presentation, while also helping to increase the professionalism and credibility of yourself and your brand. Good luck!