How to fix page jumping table error in Word is one of the necessary skills for those who regularly work with documents on computers. So what is the cause of this error and how to fix it? Let's find out the answer through the following article!
Join the channel

Telegram

belong to

AnonyViet

👉 Link 👈
What is the table jumping page error in Word?
Error in page jumping table Word is an error that occurs when you insert a table into the document, but see it automatically jump to the new page, even though the old page still has a lot of space. The cause of this error may be because you copied the table from somewhere else and pasted it into the document, or because you have set the table rows to break across pages.
How to fix page jumping table error in Word
To fix this error, you can follow these steps:
Step 1: Open the Word file with the page jumping table, then right-click on the table and select "Table Properties".
Step 2: Click the Row tab in the window that appears.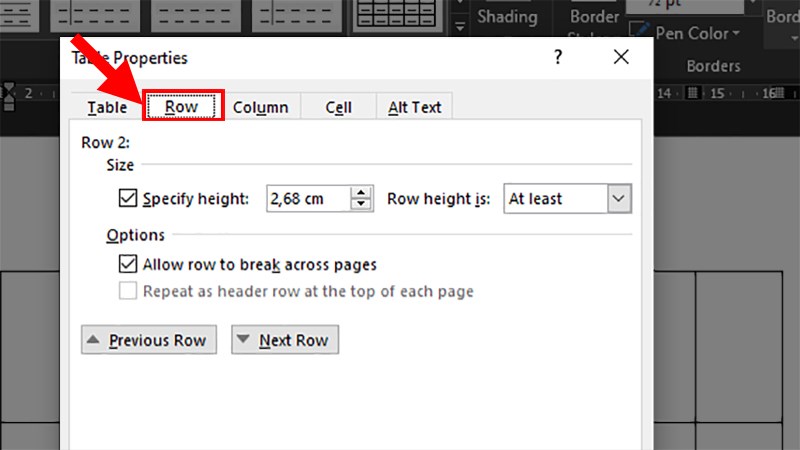 Step 3: Uncheck the box "Allow row to break across pages", then click OK to complete.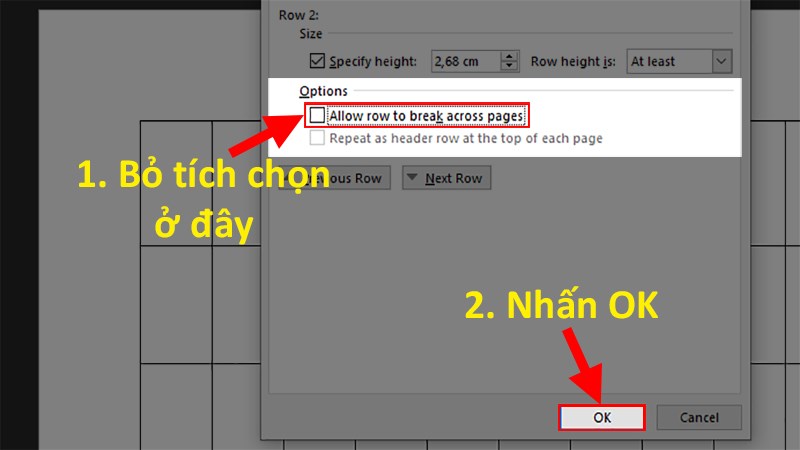 After completing the above steps, you will see that your table no longer jumps pages. You can change the position of the table in the text as you wish without worrying about affecting the structure of the document.
Epilogue
Through this article, you already know How to fix page jumping table error in Word easily and quickly. If you do not correct this error promptly, it will make your document lose its professionalism and neatness. Wishing you a successful application!