After Mark Zuckerberg failed to make a solo deal with Elon Musk, Mark curly decided to launch a new blow to launch Threads, a social network that competes directly with Twitter. Meta not only copied Twitter features like hashtags, but they now hit Twitter's monopoly head-on. This is probably the strongest attack and the most obvious expression of Meta's intentions ever.
Join the channel

Telegram

belong to

AnonyViet

???? Link ????
How to download the social network Threads
To download Social Network Threadscan be downloaded from Appstore or CHPlay. Then create an account and log in like regular MXH applications.
Meta just launched a new app called Threads on Wednesday, July 5, on both Android and iOS platforms. The most notable feature of this platform is that it features a real-time online call space, which is a core feature on Twitter. This feature will allow you and everyone on the social network to call each other, similar to a group call on Messenger.
According to initial assessment, Threads has a lot of similarities with Twitter, from interface to features. It also has a list of the first news of the week, helping to connect many people in the same field.
"Threads' vision was to create a friendly public space and option for chatting," Meta CEO Mark Zuckerberg said in a post on Threads following its launch. "We hope to take advantage of what Instagram does best and create a new experience of texting, ideating, and discussing the content you care about."
Threads achieved 2 million registrations in the first 2 hours of launch. Zuckerberg also confirmed on Wednesday, this number had increased to 5 million signups after the first 4 hours.
After downloading the app, users are asked to link to their Instagram page, edit their profile and follow the same accounts they already follow on Instagram. The interface is similar to Twitter with a familiar layout, also features reposting and quoting other Threads posts. But it also blends in with the modern look of Instagram and offers the ability to share posts directly from Thread to Story Instagrams. Verified Instagram accounts are also automatically verified on Threads. Threads accounts also have 2 types: public or private.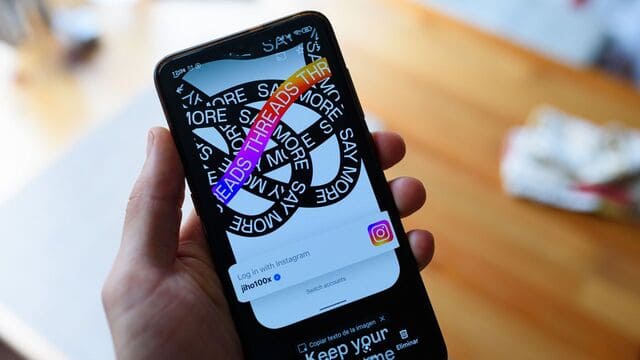 I think this is the right time for Meta to launch this trump card. Because recently Elon Musk has limited many famous features on Twitter that are frustrating for users, such as limiting posts that can be viewed or verified to use TweetDeck. The reason that Elon Musk gave is to solve the problem of data collection, but it seems that the community has not accepted this reason and is reacting very violently. Currently, paying users for Twitter Blue can read 10,000 tweets per day, while unverified users can read 1,000 tweets. New accounts can only read 500 tweets per day. This may be a move to cut operating costs rather than limit data collection.
Threads' current limitation is probably a 500 word limit per post on the platform. Because Threads is directly linked to Instagram, the over 1 billion monthly active users on Instgram can easily access Threads without having to re-brand from scratch.
Do you want Anonyviet to appear on Threads?