Recently, I see many friends on Facebook create Fanpage from their own Facebook. It was strange, so I also researched and knew how to do it. Today I will show you in detail how to create a Fanpage from your own personal Facebook.
Join the channel

Telegram

belong to

AnonyViet

? Link ?
Have a certain number of likes immediately after creating?
This is a Fanpage created in the form of a personal Blog. Meaning that when created, Fanpage will have the number of Likes equal to the number of friends of that account.
For example, if your account has 5000 friends, then after creating a Fanpage from your personal page, that Fanpage also has 5000 likes immediately. Likes will come from your friends.
How is this different from the usual way?
Once created, you can easily get an instant number of likes from your friends.
When posting it will show priority to all your friends.
The way to create is simpler than normal procedures.
Fanpage is confirmed as its owner right after creation.
Disadvantages of this way
This feature is currently limited in Vietnam, so you need Fake IP to transfer.
Annoying your friends because when you post a status on your Page, all the friends you add will be seen first.
Instructions to create Fanpage from personal Facebook
First, you need Fake IP (Spoof IP) to US IP (USA) because this feature is limited to Vietnam. You can use Chrome's Hola Extension to Fake it quickly.
Install Hola Extension for Chrome
Then, go to one of the two links below to create a Page.
For phone.
https://m.facebook.com/pages/create/migrate
For computers.
https://facebook.com/pages/create/migrate
Wait a moment for it to display as shown in the image and then press "continue".
You need to fill in the information for your Page and then click "Next".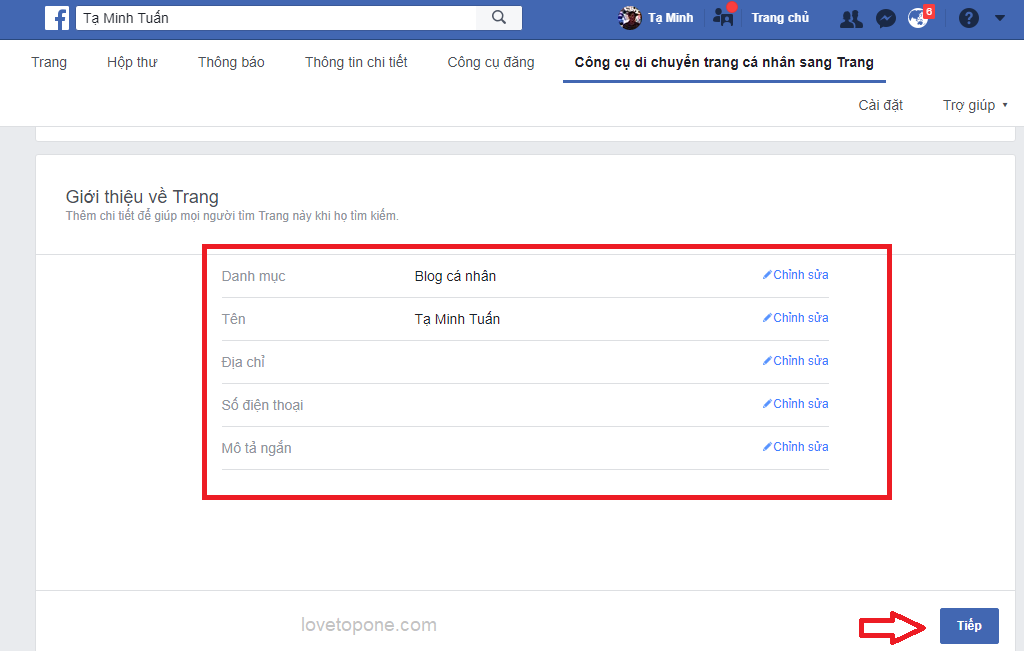 You can then select the friends you want to add to the Page's like list. I click "Select all" to select all friends.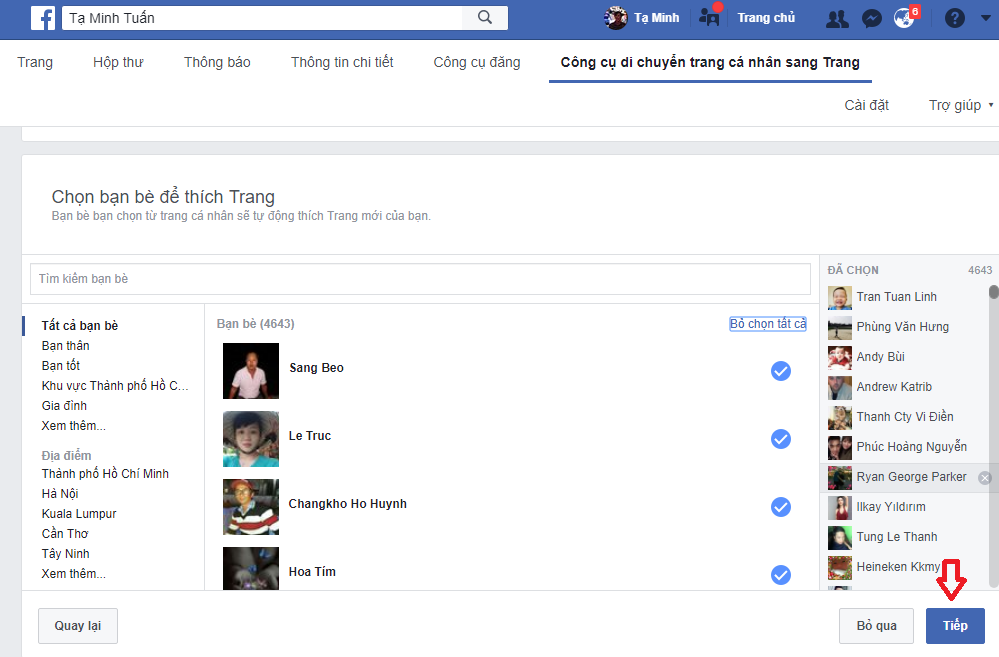 Select the photos you want to sync from your Personal Page to your Fanpage.
So you have created a Fanpage from your personal page.
Like Fanpage or follow website to quickly update new articles.
Good luck
Lmint.