It's been a long time since Facebook allowed us to take 360-degree photos to post on the wall or as a cover photo. With a 360-degree image, you can view all 4 dimensions, by using the mouse (or moving the phone) up, down, left, right to see the whole picture.
Join the channel

Telegram

belong to

AnonyViet

👉 Link 👈
If you do not understand what 360 photos are, you can watch Vio below:
If you own one Smart phone taking 360 photos is very easy because now there are many supporting applications. I personally use Iphone, I can see your camera Iphone This function is also available by default (Pano Mode Select), for Android then select (Panoramic)
Take 360-degree photos with Facebook
Facebook App updated functionality that allows you to take photos directly from Facebook. You just min the Facebook app. Go to section Write status and click on the find pull down option '360 Photos'. The camera to take a photo will appear.
Press the blue button and move from start to finish. Until you have made a complete panorama. Then just save and repost to show off to your friends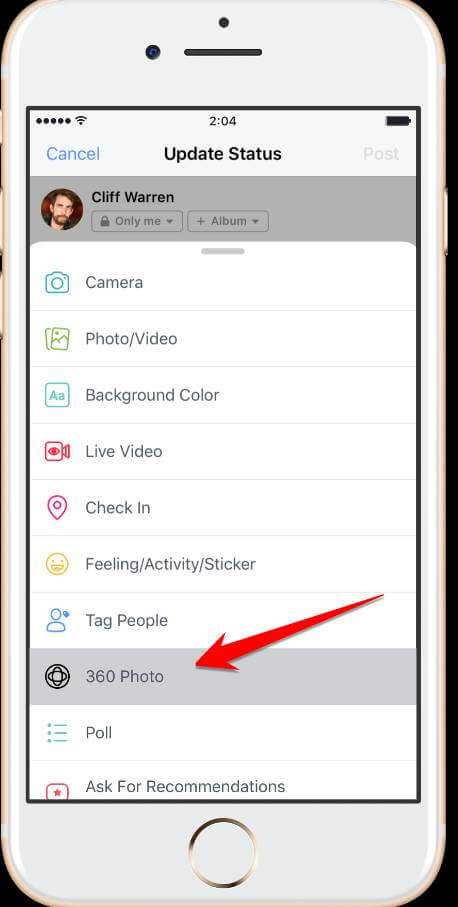 Create a Facebook 360 photo with a gallery background
Currently, the youth movement is uploading a Facebook cover with a 360 photo. With the content in the photo is a photo gallery. Including your personal photos in it.
Today AnonyViet will introduce you to make a 360 photo in the same personal style.
Step 1: You access the Website image creation tool DesignCool
Step 2: Prepare 3 personal photos of you, want to appear in the 360-degree photo gallery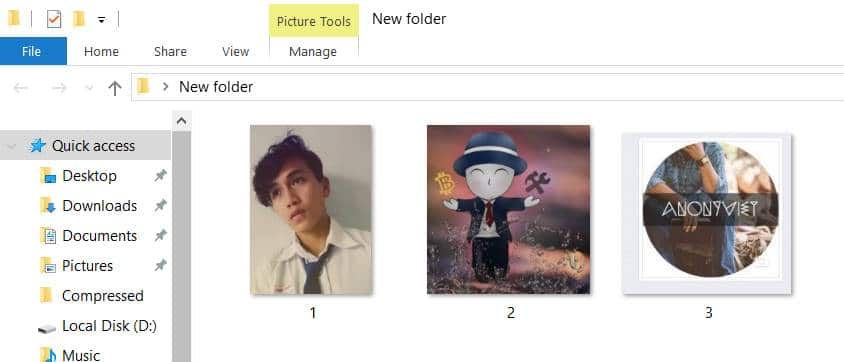 Step 3: Click Select Image and then upload those 3 photos in turn
Step 4: Wait a few seconds, you will create a gallery with your own style, now just Save Then Upload it to Facebook and show it off to your friends.
With this little tutorial. Hope you will have your own highlight photos for your Facebook. Don't forget to share the article How to make 360 ​​photos for Facebook cover to other friends