If you are using a computer and the keyboard is damaged, is there a way to temporarily extinguish the fire while saving to buy a new keyboard? The answer is "Yes" because you can use the Virtual Keyboard and use it with your mouse like a real keyboard!
Join the channel

Telegram

belong to

AnonyViet

👉 Link 👈
Currently, operating systems Windows and Mac already supported Virtual Keyboard and allows you to act immediately just using the mouse. To help you with temporary fire fighting… So how to use ? Please read the article below!
How to open the virtual keyboard on a Mac computer
For Mac, it's quite simple
Put your money in System Preferences -> Keyboard.
Then check Show keyboard & Character Viewer above menu bar to enable the virtual keyboard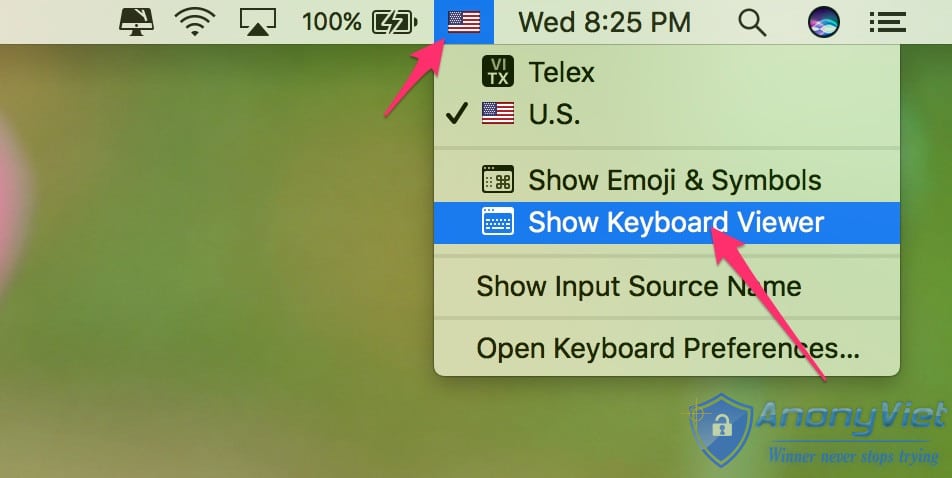 Then you click Show Keyboard Viewer as shown below. So success!!
Very simple right!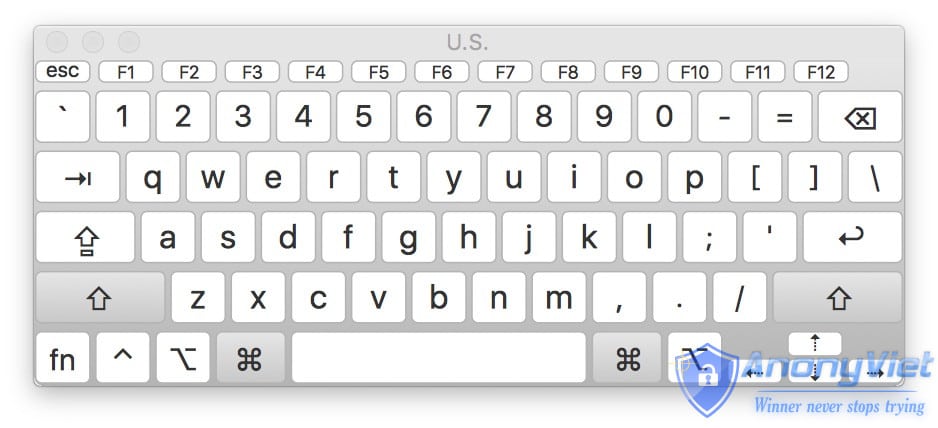 Open Virtual Keyboard on Windows 10, 8.1, 7
Good news: For Windowsyou can use this quick tip to open the virtual keyboard with just a few simple steps below
Step 1: Open "Run"By pressing the key combination Windows+CHEAP
Step 2: Import "OSK" and Enter.
Then, the virtual keyboard will appear immediately. If the 3 keys O, S, K are faulty, please fix them according to the instructions below !!
Open virtual keyboard on Windows 10
For Windows 10 guys right click on the bar Taskbar and select "Show touch keyboard button", then you will see a new icon appear near the current time on the Taskbar.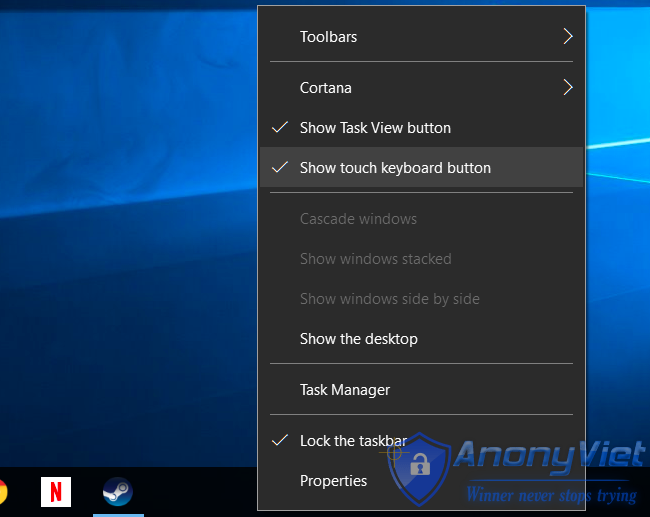 Look down

the bottom right corner of the taskbar

there is a keyboard icon ! When you need to use it, press on it, the virtual keyboard will appear !!

There is also a more advanced on-screen keyboard.
You open the menu Start and select "Settings". Navigate to Ease of Access >> Keyboard then enable custom"On-Screen Keyboard" ( at the top as in the photo ) !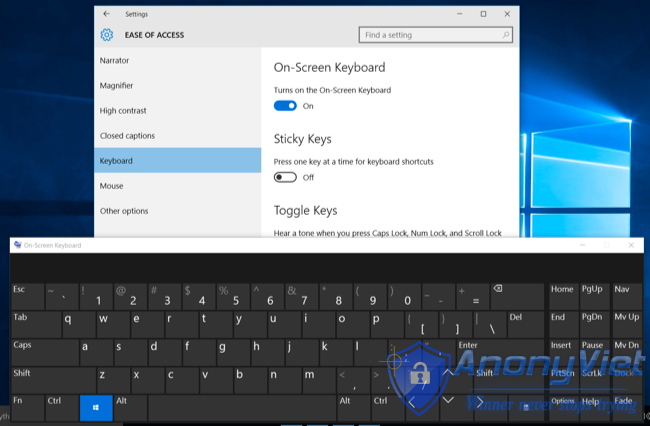 This new keyboard is much improved and better! You can safely use it! !
Virtual keyboard on Windows 8 and 8.1
How to open the virtual keyboard on Windows 8 and 8.1 is quite similar to Windows 10,
But there are a few differences, please right click on the bar Taskbarselect "Toolbars" => "Touch Keyboard".

Then a touch keyboard icon appears to the left of the system tray as shown in the image above!
You can follow the advanced way above to make the keyboard display more fully functional.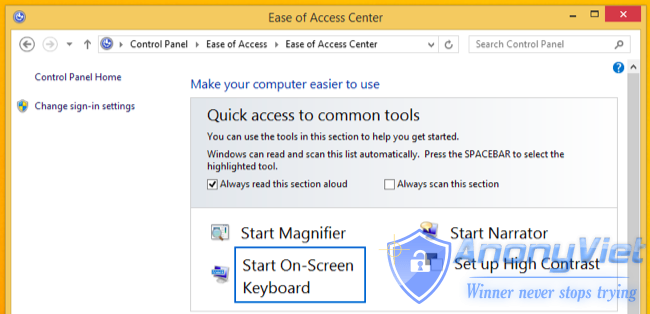 Virtual keyboard on Windows 7
For Windows 7 you can open the on-screen keyboard by press the Start buttonselect Accessories > Ease of Access > On-Screen Keyboard or will also find the app"Start On-Screen Keyboard" in Ease of Access Center at the Control Panel interface. Very simple !!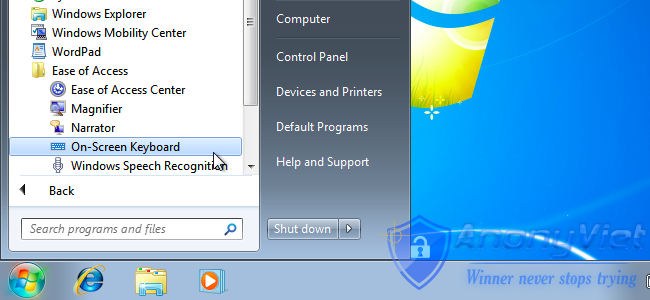 For ease of use, you can Pin it to Taskbar by right-clicking on the icon as shown in the picture for ease of use and no need to search for it

Below is a screenshot of the virtual keyboard on Windows 7
AnonyViet wishes you success