Are you looking for a professional, easy-to-use and free photo editing tool? Want to make your everyday photos more gorgeous? Do you want more options for colors, effects and backgrounds for your photos? If the answer is yes, then you cannot ignore it TMV panel – the ultimate photo-making tool shared for free by Tung Hat Vang.
Join the channel

Telegram

belong to

AnonyViet

???? Link ????
What is Panel TMV?
TMV panel is a panel for Photoshop, designed to help you create professional photos with just one click. TMV Panel includes many great functions and tools, such as:
Smooth auto and manual skin
Teeth whitening
Lipstick
Vline chin
Face slimming
Change AI font
Hair dying
Export fb image file
And color presets of many types: Helps you apply beautiful and rich color filters to your photos.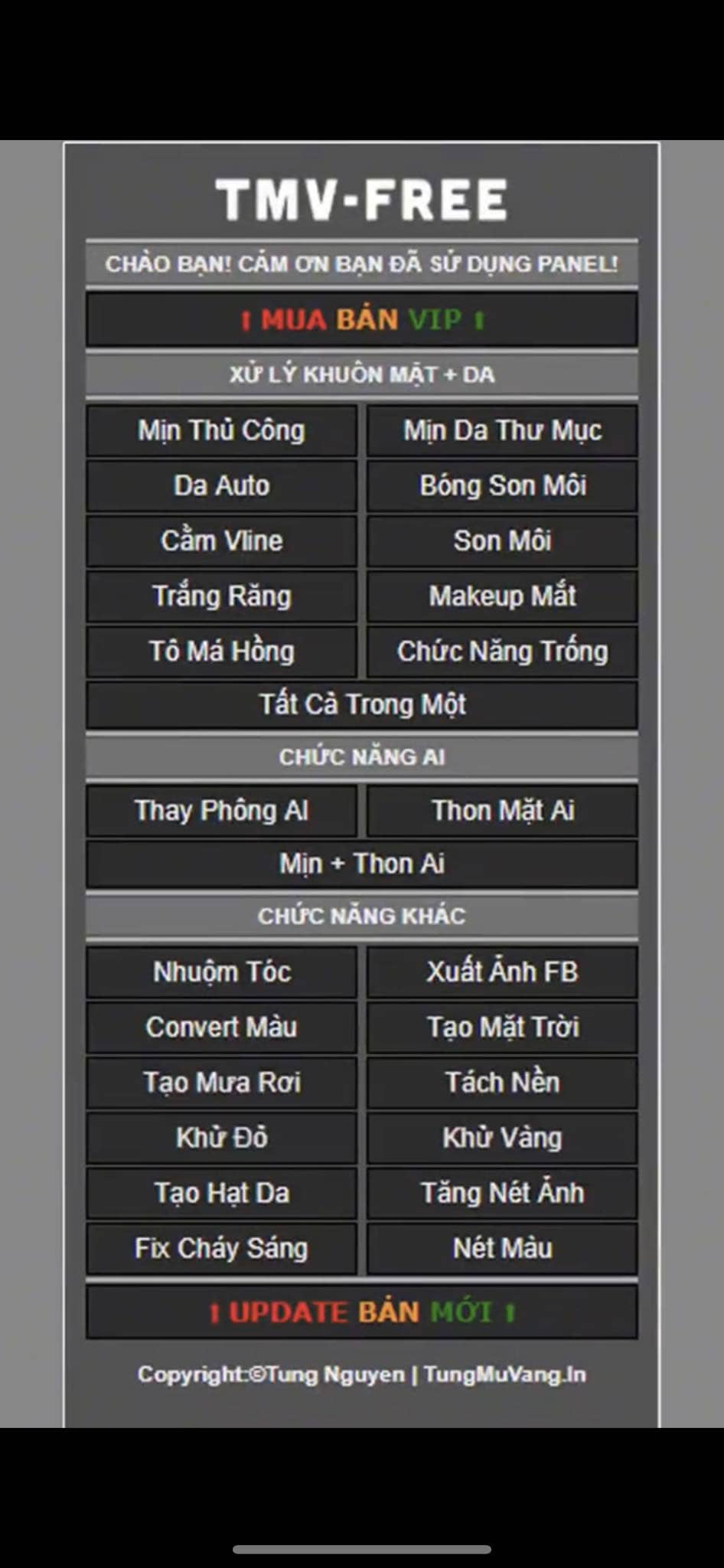 Why should you use Panel TMV?
Panel TMV has many advantages compared to other imaging tools, such as:
Free of charge
You do not need to pay any fees to use Panel TMV. You just need to download and install it and you can use it immediately.
Easy to use
You do not need to have much experience or knowledge of Photoshop to use Panel TMV. You just need to choose the function you want and press the button and you're done.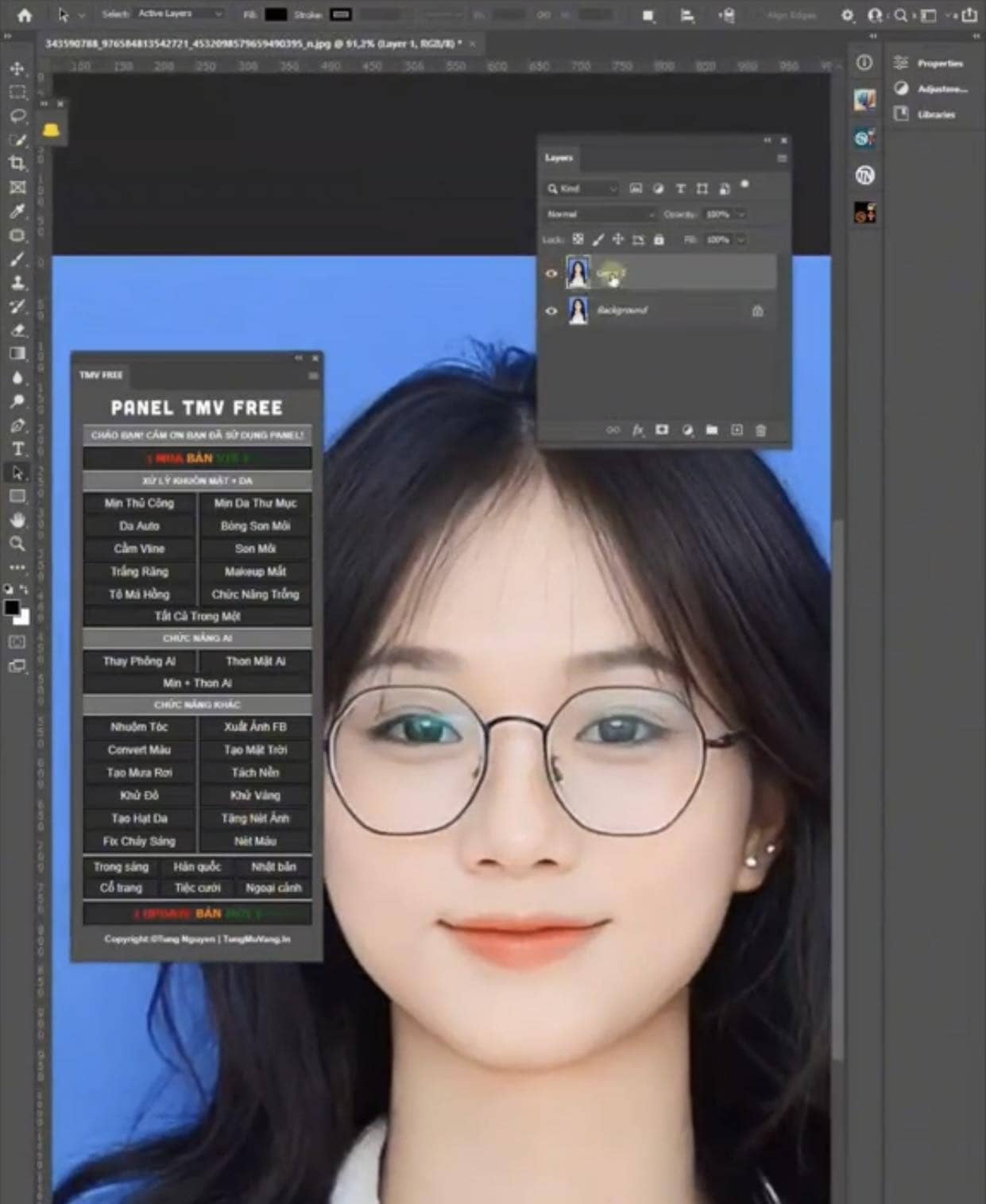 Save time
You don't need to spend a lot of time editing photos with Photoshop. You can get the job done in seconds with Panel TMV.
High Quality
You don't need to worry about the quality of the photo after editing. Panel TMV will preserve the quality of the original image and create beautiful effects.
How to download and install TMV Panel?
To download and install TMV panelyou just need to follow these steps:
Step 1: Download the Panel TMV file suitable for your operating system. You can choose:
Step 2: Unzip the downloaded file and run the installation file (Pass: tungmuvang.in)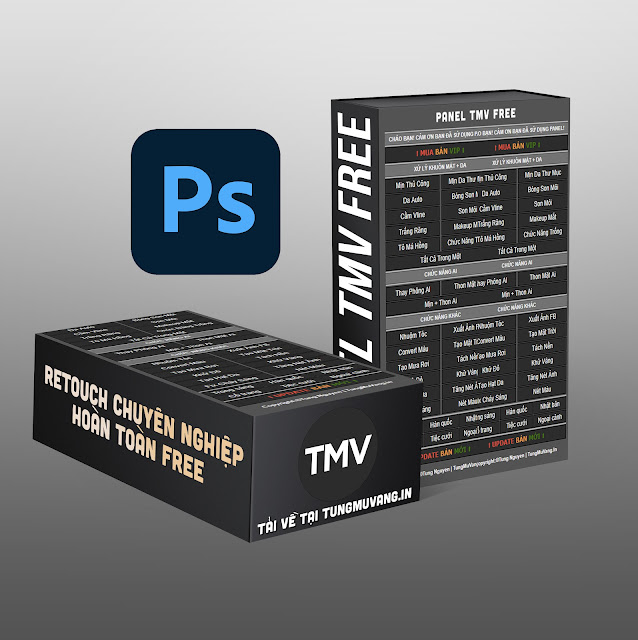 Step 3: After installation is complete, reboot Photoshop and open the image file you want to edit. You will see the TMV Panel appear in the right corner of the screen. You can drag and drop Panel TMV to move the position.
Step 4: You choose the function you want to use and press the button. You will see your photo edited instantly.
Epilogue
TMV panel is a professional photo editing tool, easy to use and free. You can edit and retouch photos with just one click. Download Panel TMV today to experience its great features!