How to create a logo of your name in Vinamilk style is one of the frequently asked questions of those who love graphic design and want to create creative, unique and trending products. So how to do it, let's AnonyViet Find out in this article! In the article, I also share with you how to Download Font Vinamilk at the end of the article.
Join the channel

Telegram

belong to

AnonyViet

???? Link ????
Vinamilk changed its logo after nearly 5 decades
Vinamilk is one of the leading dairy brands in Vietnam, established in 1976. After nearly 5 decades of operation, Vinamilk has made many contributions to the dairy industry and the country's economy. Recently, Vinamilk announced a new brand identity, including a logo change after more than 47 years.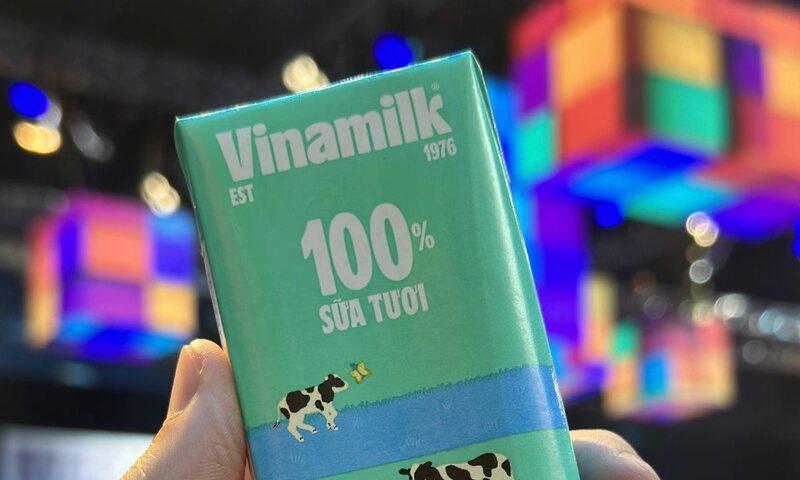 Vinamilk has a new logo in the style of minimalism, with the name "Vinamilk" written in free and strong handwriting. The logo represents simplicity but outstanding and the identity of "always be yourself" as the new philosophy of the brand.
The dot "i" with a smile gives a friendly feeling about a brand that cares about spiritual life and has a Vietnamese style. The drop of milk in the belly of the letter "a" in Vinamilk along with the words "Est 1976" recalls the values ​​that have created Vinamilk's position in the hearts of consumers over the past time.
Vinamilk has changed the brand identity with the new Vinamilk Font and two main colors are "Brilliant Green" and "Sweet Milk Cream" combined with a tropical color palette inspired by the culinary culture of Vietnam. . In addition, Vinamilk also introduced three specially created fonts, a texture system, and a library of hand-drawn illustrations.
This new brand identity of Vinamilk will be applied across the entire system, including website, online sales channel, retail point, store system, and brand publications on product packaging from May 1. 7/2023.
How to create a logo of your name in Vinamilk style
If you want to have a logo with your name in Vinamilk's new style, you can follow these steps:
Step 1: You access the link The following
Step 2: Enter your name and year of birth > Click "Show now"
Step 3: Click "Download"
That's it, you already have your logo in the new style of Vinamilk!
In addition, you can download Font Vinamilk for ease of use and design here.
After Downloading the new Vinamilk Font, right-click on the Font and select Install, then you can use it in Word, Photoshop or other software.
Epilogue
So with just a few simple steps, you can know How to create a logo of your name with Vinamilk style, an extremely fast and easy way to swing the trend. Good luck with your application!