The mouse pointer is a fairly small detail on the computer screen. But it plays an extremely important and indispensable role for each device. Although small in size, it takes up insignificant space. But for those who love newness and creativity, changing the cursor shape will help increase excitement when working. Change the computer mouse pointer into an icon in the game Cut the rope, change the boring interface of the normal mouse pointer to make windows more lively
Join the channel

Telegram

belong to

AnonyViet

👉 Link 👈
Cut the Rope is a famous game developed by entertainment company ZeptoLab. But if you love this game, try changing the entire mouse cursor to the extremely cute style of Cut the Rope. The mouse pointer set includes various animations and still images from the game, to create the lovely atmosphere of Cut the Rope.
How to install Cut The Rope mouse pointer
Firstlymy friend download mouse cursor installer Cut The Rope about computers.
Step 2: Unzip into a folder (password is at the end of the article).
Step 3: Now you visit Control Panelsearch and click open Mouse.
Step 4: Select tabs Pointersselect the cursor icon in the item Customize and press Browse… to change.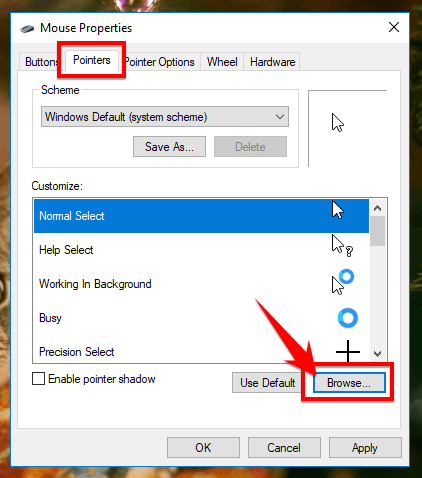 Step 5: Navigate to the folder containing the cursor files, select the appropriate cursor and click Open.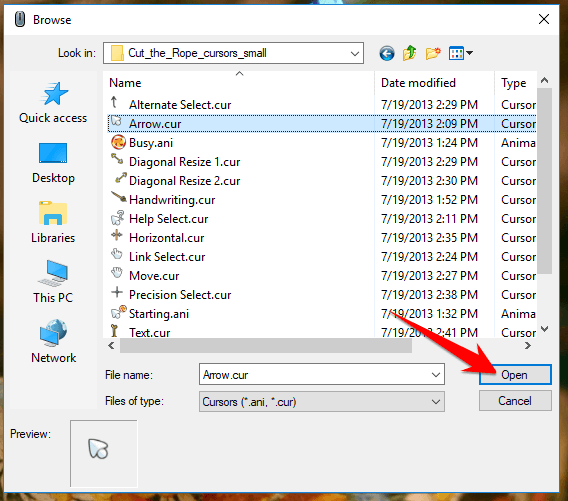 Step 6: You perform step 5 until the end of the list of icons. Then press Save As… enter name and OK to save for convenient changes later.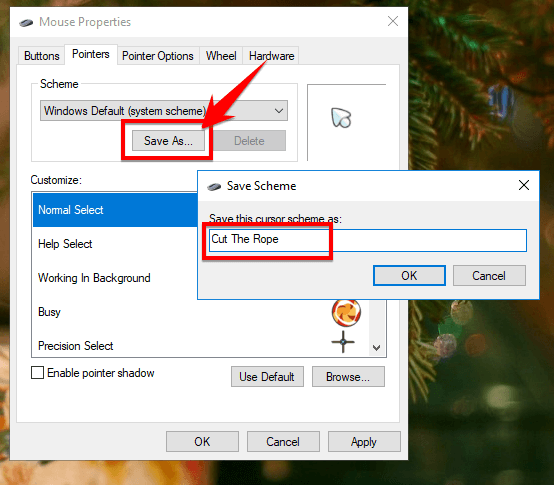 Step 7: Finally press Apply and OK to confirm setting changes.
Download the Cut The Rope mouse pointer set
Download [AnonyViet.Com] Cut The Rope Cursors.rar (564KB)
Unzip password: anonyviet.com
Summary of the article on instructions for downloading and installing the Cut The Rope mouse pointer
So, AnonyViet shared and guided you to install the extremely cute Cut The Rope mouse pointer set for your computer. If you are bored with the classic icon of the Windows mouse in your computer. Then try downloading and installing it on your computer, because it's free!
N1412.