Want to share your beautiful moments with your loved ones quickly and conveniently? Want to see new photos from each other every time you unlock your phone? If the answer is yes, then you should not skip the Locket app. So Locket What is and how to use it, please follow through the article below!
Join the channel

Telegram

belong to

AnonyViet

???? Link ????
What is App Locket?
Locket is a new social networking app that lets you share photos directly on your iPhone screen with up to 20 friends. The special thing about Locket is that these shared images will appear directly on the home screen of you and your friends, no need to open the application.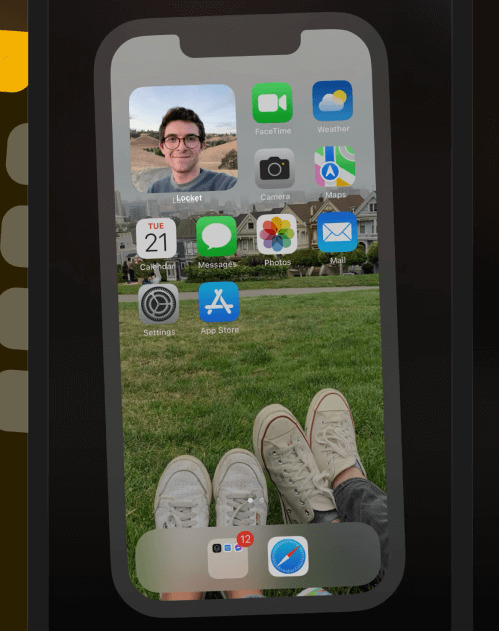 Locket gives you a more personal and intimate way of communicating with the people you love.
Features of Locket
Locket has the following main features:
Share images directly to your home screen and friends
Get notified when new photos are available from your friends
Review shared images in history
Add or remove friends in Locket . list
Customize the size and position of the Locket widget on the home screen
Turn on or off the sound when receiving new images
How to use Locket on iPhone
Instructions on how to download and set the application to the home screen
Step 1: Go to the App Store and search for "Locket Widget"
Step 2: Click the "Get" button to install the Locket app on Iphone your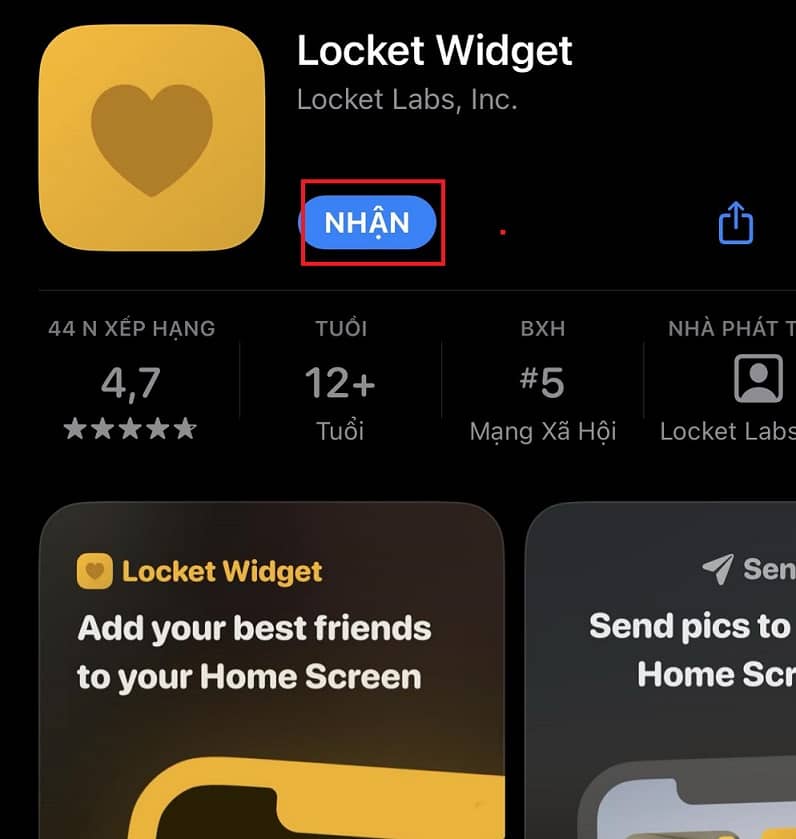 Step 3: After the installation is complete, open the Locket application > Click the "Create an account" button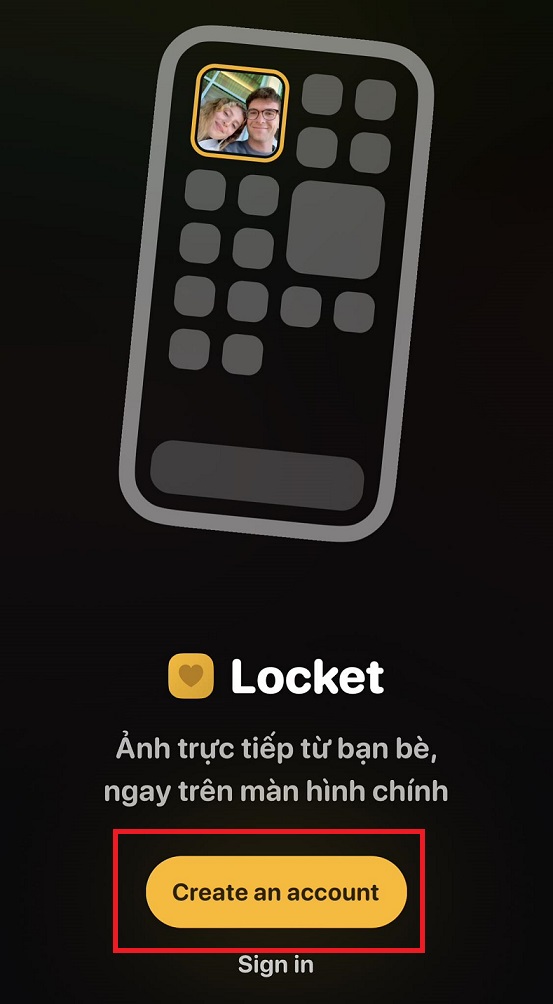 Step 4: Enter email address > Click "Continue" button
Step 5: Enter the password > Click "Continue"
Step 6: Open Gmail > Click on the email confirmation link
Step 7: Open the Locket app, enter your first and last name > Click "Continue"
Step 8: Select up to 20 contacts
Step 9: You return to the main screen of the phone > Use your finger to hold down > Click the + sign in the corner of the screen
Step 10: Search for "Locket" app > Click select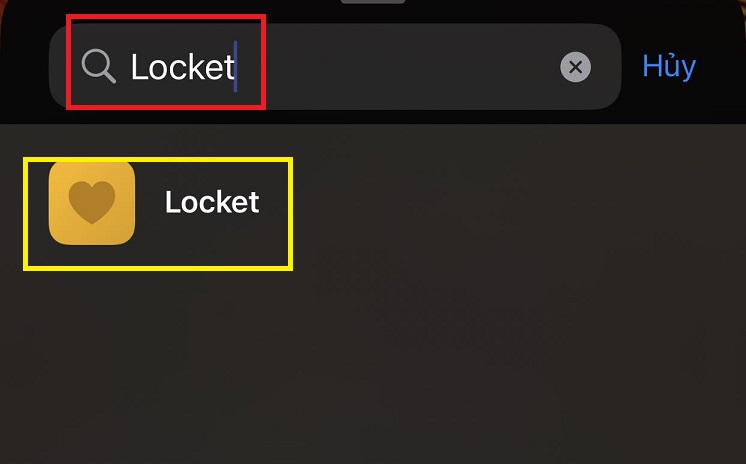 Step 11: Select "Add Widget"
Step 12: Click on the Locket utility frame > Select "Done"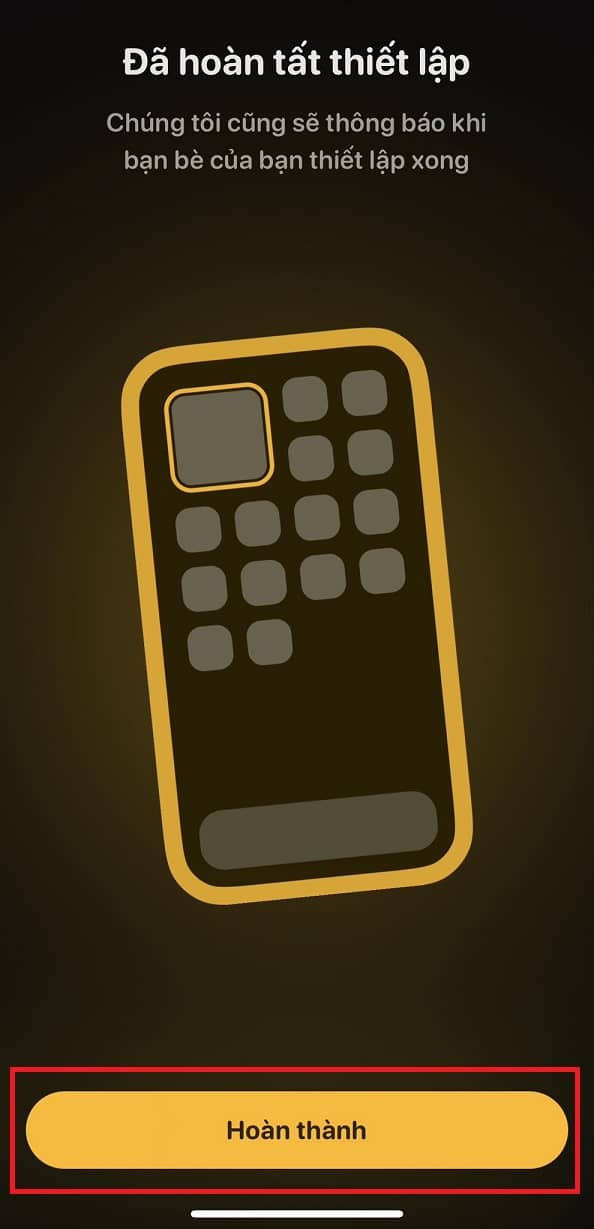 Instructions on how to send and receive photos in Locket
Step 1: Open the Locket widget and tap the white circle button "Camera" to take a photo
Step 2: Choose who you want to send
In addition, you can also see the pictures sent by your friends show up in this area. You can swipe left or right to view the photos or tap it to expand. You'll see the sender's name, the time it was sent, and can message them easily.
Instructions on how to add new friends in Locket
Adding new friends in Locket is a great way to expand your network and share beautiful moments with the people you care about. You can add new friends in Locket by following these steps:
Step 1: Open Locket Widget on your phone
Step 2: Click "Add a Friend"

Step 3: Select the people you want to add to the Locket and press "Add". They will receive a message with a link to download the Locket Widget app.
Step 4: After they install and set up the app, they will appear in your friends list in Locket. At this point, you can start sharing images with them.
Review of the app Locket
Advantage
Easy to use and set up
Free and no ads
Enhance bonding and interaction with friends
Secure and private, share images only with select people
The number of friends in the Locket list is 20 (instead of 5 as before)
Defect
An internet connection is required to send and receive images
Epilogue
Locket is a new and unique social networking app that allows you to share pictures with your closest friends. You can send and receive images directly to the home screen without having to open the app. How do you see Locket? Share it with us!