Introduce
TikTok is a widely popular social media platform that allows users to create and share short videos. With millions of active users worldwide, TikTok has become an app for people of all ages. In this article, we will give you detailed instructions on how to download TikTok videos on your device and tricks to not include the Tiktok logo in every download.
Join the channel

Telegram

belong to

AnonyViet

???? Link ????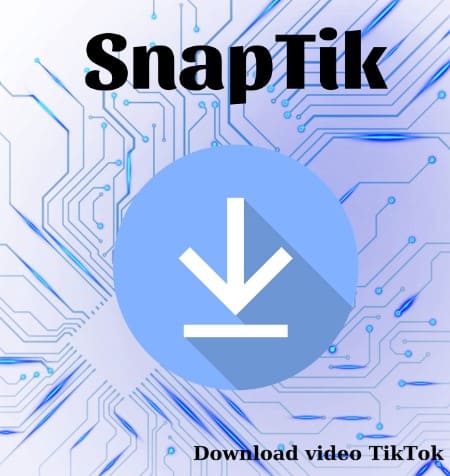 Understand TikTok's copyright policy
Before we dive into the different methods of downloading TikTok videos, it is essential to understand TikTok's copyright policy. TikTok's Terms of Service prohibit unauthorized use of copyrighted content. This means that you need the consent of the creator before downloading and sharing TikTok videos for profit purposes, e.g. business, marketing, etc.
Method 1: Download using TikTok app
The easiest way to download TikTok videos is to use the TikTok app. Follow these simple steps:
Select the video you want to download in the TikTok app on your phone.

Click the share icon located to the right of the video.

Select the "Save Video" option.

The video will be saved to your phone's camera roll.
If you are a longtime Tiktok user, you are probably familiar with this method. However, you may have some problems with it. First, you can only download it if the content creator allows you. Second, the videos will always be saved with the tiktok logo and creator ID. When you want to share or reuse a video on another platform, the TikTok watermark can be annoying. Videos can also appear more polished and professional by removing the watermark.
Method 2: Download using a third-party application
You can use a third-party app if you're having trouble trying to download a video using the TikTok app. You can use a variety of apps available for both iOS and Android. "SnapTik" has become popular online Download Tiktok.
SnapTik is a super TikTok Video Downloader, with SnapTik you can easily download TikTok & TikTok Lite Videos without watermark, in mp4 file format with HD resolution for any device (PC/Mac /Android/iPhone)
SnapTik . Tool Support Tiktok video download completely free and guarantee you unlimited high quality videos from TikTok. You can download loads of high resolution videos from Tiktok without watermark with SnapTik. Because of its intuitive and user-friendly interface, SnapTik has become a tool for people who want to download Tiktok quickly and easily without watermark.
The site is fast and accessible on both iOS and Android operating systems. Moreover, it supports all versions of TikTok app (TikTok regular version and TikTok Lite version), so you don't have to worry about anything.
To download TikTok videos using a third-party program, follow these steps:
Step 1: Open Tiktok on your mobile device or PC
Step 2: Select the video you want to download
Step 3: Press the Share button
Step 4: Access https://snaptik.app/
Step 5: Paste the link in the field bar
Step 6: Click Download
That's all you need to do. You can then freely enjoy the logoless TikTok videos on your device.
Conclusion
Downloading TikTok videos is not difficult but can be confusing for first time users. In this article, we have given you three methods to download TikTok videos on your device. Whether you choose to use the app itself, a third-party app, or a website, you can now save your favorite videos and watch them later even when you're offline. With this comprehensive guide, you can now enjoy your favorite TikTok videos without any hassle.