Are you a content creator, a podcaster or a music producer? Do you want to create unique and royalty-free music for your projects? If the answer is yes, then you should not ignore Soundful – a website that allows you create music using AI.
Join the channel

Telegram

belong to

AnonyViet

???? Link ????
What is Soundful?
This is a free and easy to use website that allows you to create music without any musical knowledge or musical instrument skills.
Soundful is an artificial intelligence based music creation platform (WHO) allows users to create their own non-copyrighted music with one click.
Soundful offers over 50 templates from a variety of genres, including EDM, Hip-Hop, and Latin, and allows users to customize options like tone, tempo, volume, and effects. It also integrates with video editing programs like Adobe Premiere Pro and Final Cut Pro.
The benefits of creating music with AI
Here are some key benefits that Soundful brings:
You can create unique and royalty-free music for your projects. You don't have to worry about piracy or paying for other music sources.
Your music can be used for any purpose such as making videos, podcasts, advertisements, games, etc.
Create music easily and quickly without having to spend a lot of time or effort to learn how to use professional music software or equipment
Feel free to experiment with different genres, tunes, and sounds to create the right track for your content. You can customize your music for different styles and purposes.
How to make music using AI with Soundful
Step 1: You visit Soundful homepage > Select "Start for free" > Sign up with Google to login your account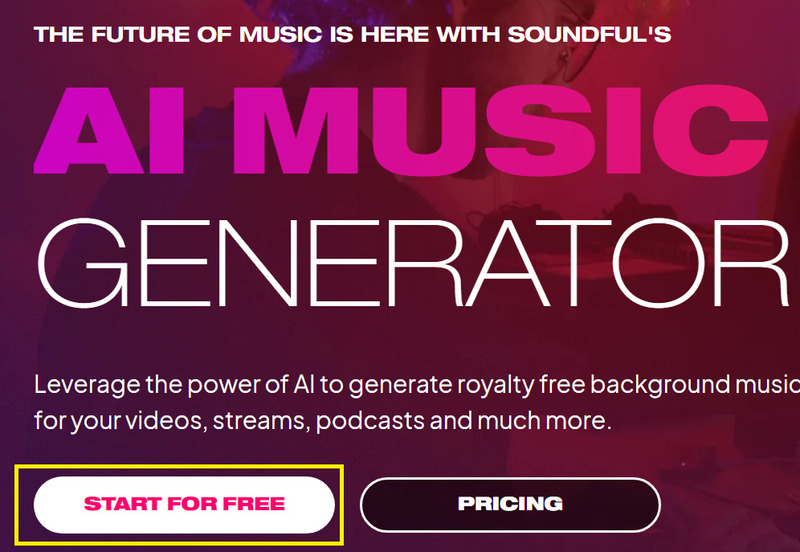 Step 2: Choose the genre of music (Genres) you like, can be:
You click on the pink circle icon to use.
Step 3: Choose the melody template you like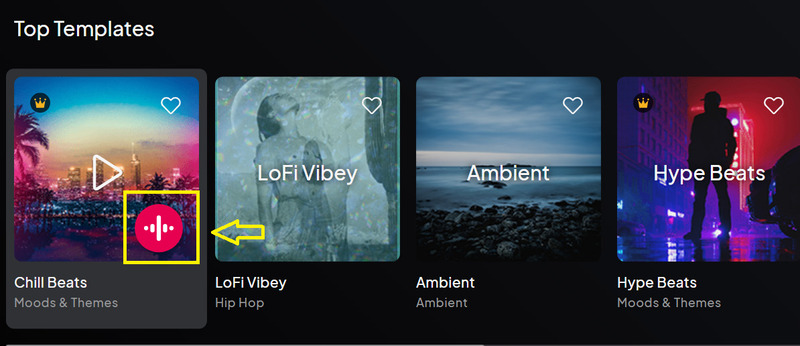 Note: Templates with crown logo are for premium version.
Step 4: Customize parameters like
Step 5: Click "Create Preview" to listen to it
If you are not satisfied, you can adjust the parameters and click "Apply changes".
Step 6: After you are satisfied, click "Save" to save the track in the "My Library" section.
Epilogue
So you already know how to use Soundful to create music using AI extremely unique and copyright free for your projects. Good luck with your application!