Recently,
Facebook

added a series of filters, stickers and unique photo frames for users

Messeger

make the conversation more lively
Enable effects on Messenger
Step 1: First, go to the address https://goo.gl/6SxyS0 (Android) or https://goo.gl/0I8mtD (iOS) to install the Messenger app for smartphones. When you're done, you'll see an extra round button at the bottom of the screen.
Join the channel

Telegram

belong to

AnonyViet

? Link ?

Messenger application has just added a series of unique effects.
Step 2: Here, users can change the background image color, add content, handwriting, effects and filters. There are many effects for you to choose from such as Christmas, masks, etc.
Note, the effect on the front and rear cameras will be completely different, for those that are not available, you need to download to use.

Get more effects and filters from Facebook.
Step 3: To liven up your chats, you can add photo frames, handwriting, and share with friends with just one tap. When tapping once, the application will only take a photo, otherwise, if you press and hold the shutter button, Messenger will proceed to record a movie.

Magical transformation with Facebook Messenger.
Facebook said that this feature will soon be rolled out to all Android and iOS users in the next few days.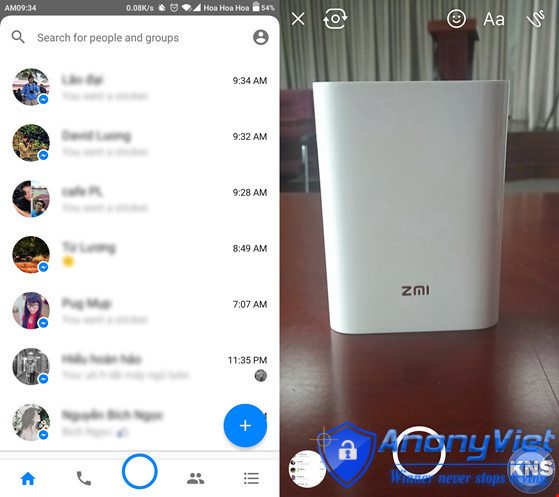 If you haven't already, you'll need to update Messenger to the latest version.
If you find it useful, don't forget to share the article for many people to know or leave a comment when having trouble during use.
Source: Internet
Anonyviet wishes you success!!