Lost iPhone, what to do?? This is a question that many iPhone users may encounter when their smartphone is unfortunately stolen or forgotten. In this case, you not only lose an expensive device, but you also risk having your personal data, photos, videos, messages, emails and online accounts exposed. So what should you do to protect? Iphone and restore it if possible? Here are some steps you should take.
Join the channel

Telegram

belong to

AnonyViet

👉 Link 👈
What to do if iPhone is lost? Do the following steps now!
Activate theft mode on Apple ID
You can do the following steps to enable theft mode on your Apple ID:
Step 1: You go to the website icloud > Sign in with Apple ID > Select the Find icon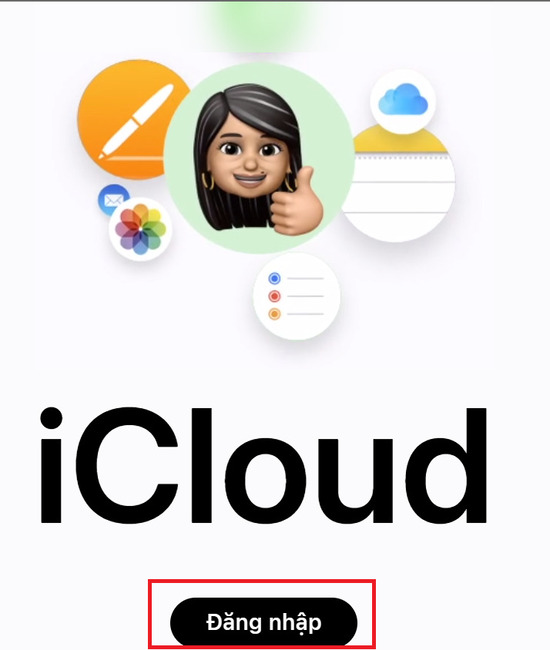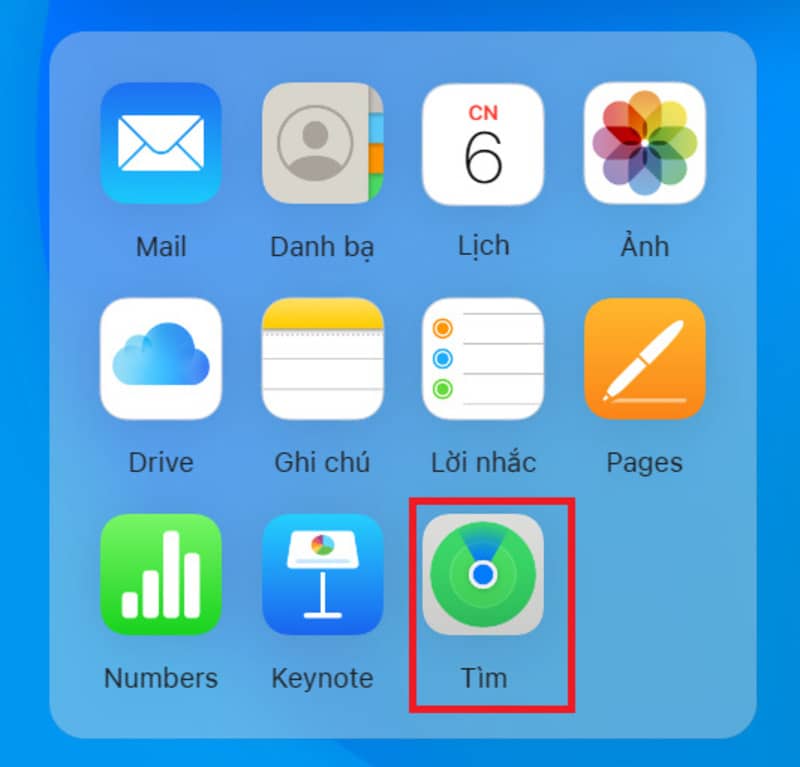 Step 2: Select your lost iPhone > Click to select "Lost mode"
Contact the switchboard to lock the SIM
To lock your SIM when your iPhone is lost, you need to immediately contact your carrier and provide authentic information such as name, ID card number, phone number and 5 most recent calls. This will help you prevent thieves from taking advantage of your SIM to cause harm.
Below are the switchboard numbers of popular carriers:
MobiFone: 1800.1090 – 9090
Viettel: 1800.8098 – 1800.8168
Vinaphone: 1800.1091 – 9191
Vietnamobile: 0922.789.789
Remove phone number from account email
If you use the same email to authenticate accounts, such as Apple ID. When you request to reset the password for your Apple ID, the system will send a link to the email on your iPhone. At this time, bad people can appropriate a lot of your personal data. Steps to remove phone number from email account are as follows:
Step 1: Open GMail application > Go to "Settings"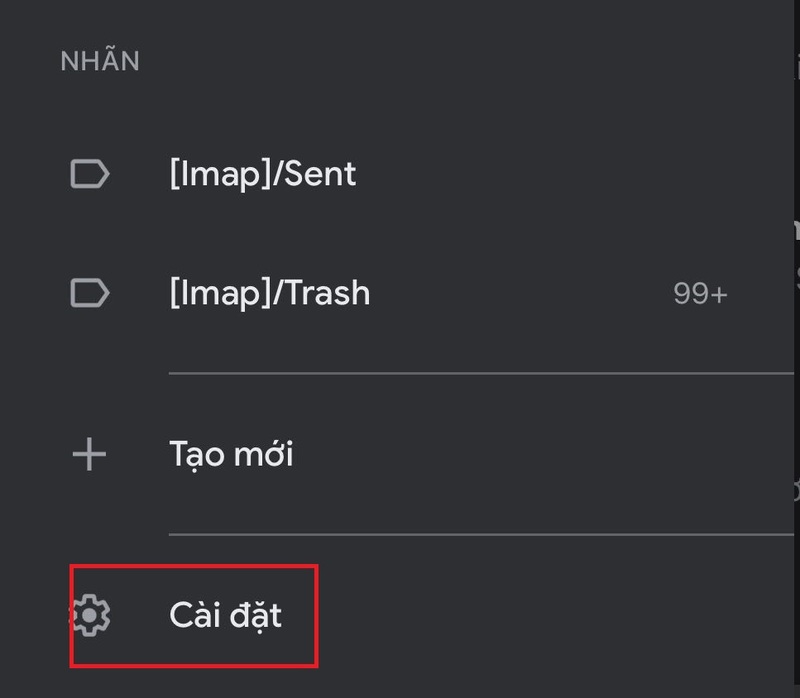 Step 2: Select account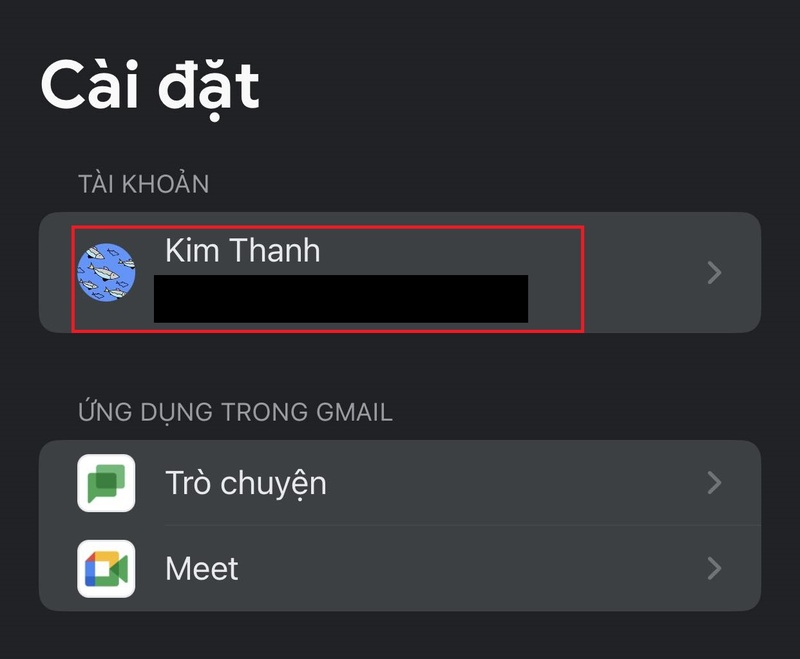 Step 3: Click on "Your information, privacy and security"
Step 4: Select the "Personal Information" tab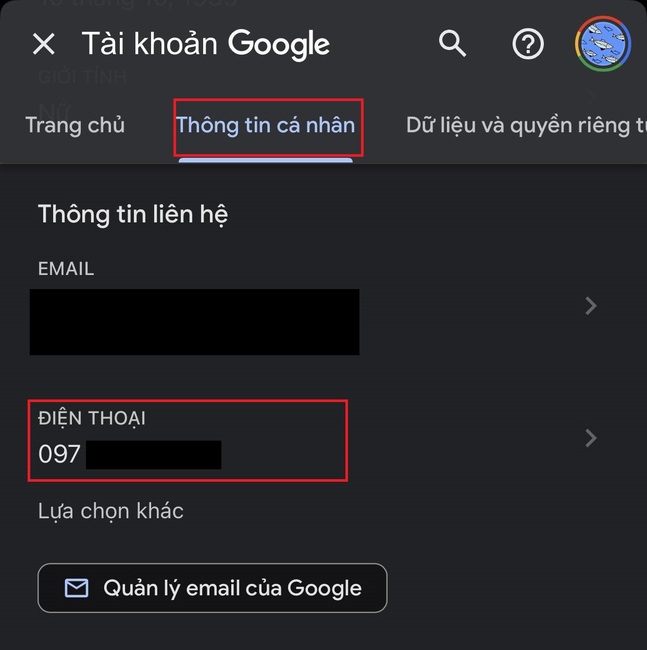 Step 5: Click on the phone number
Step 6: Click the trash icon to delete it
Be cautious with unofficial messages
There may be scammers who will use tricks to steal your password. For example, they may impersonate Apple and send you a message asking you to log in to a non-Apple website, etc. Therefore, you must always be alert and not reveal any personal information to anyone. others.
Notice of blocking banking services and e-wallets
A safer measure is to request a lock on your bank accounts and e-wallets for maximum protection in case someone can open your phone, change your password and Make payment transactions via e-wallet, withdraw money from the bank card you have connected.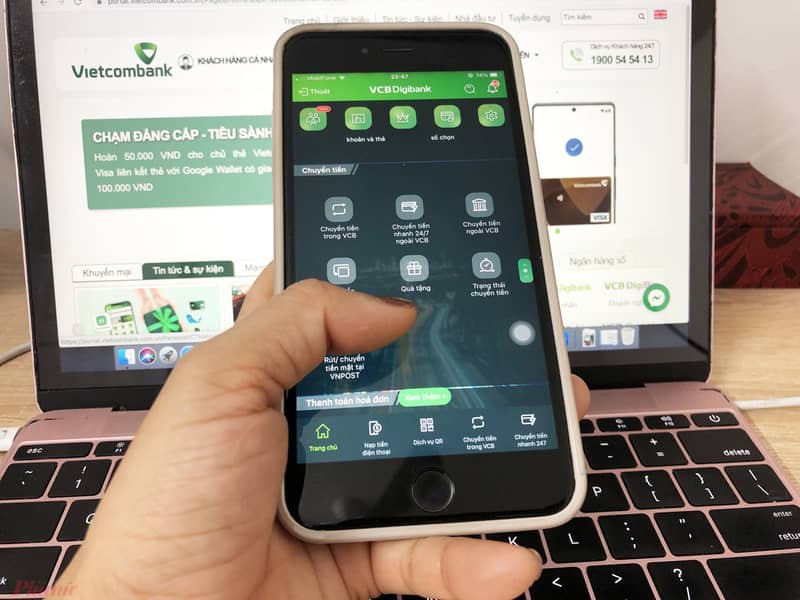 Set up SIM lock code
Once you set up your SIM lock code, you'll need to enter it every time you turn it back on or change your SIM to another device. If you enter the wrong SIM lock code more than 3 times, the SIM will be locked and cannot be used anymore.
Step 1: Go to Settings > Mobile > Select SIM PIN.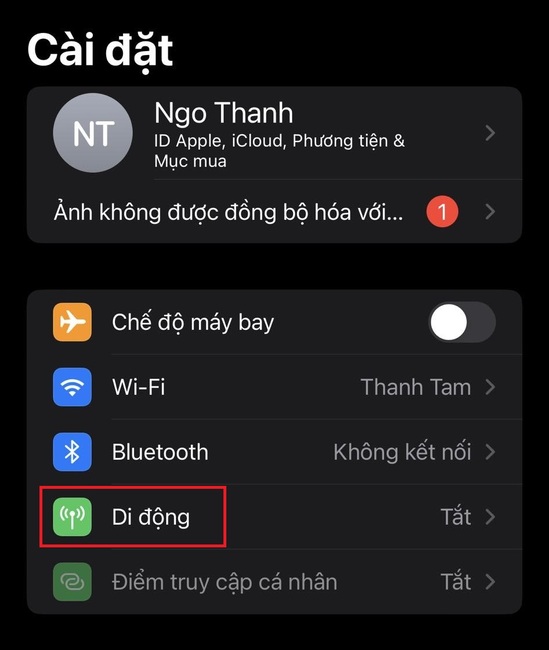 Step 2: Activate SIM PIN > Enter pin code to lock SIM.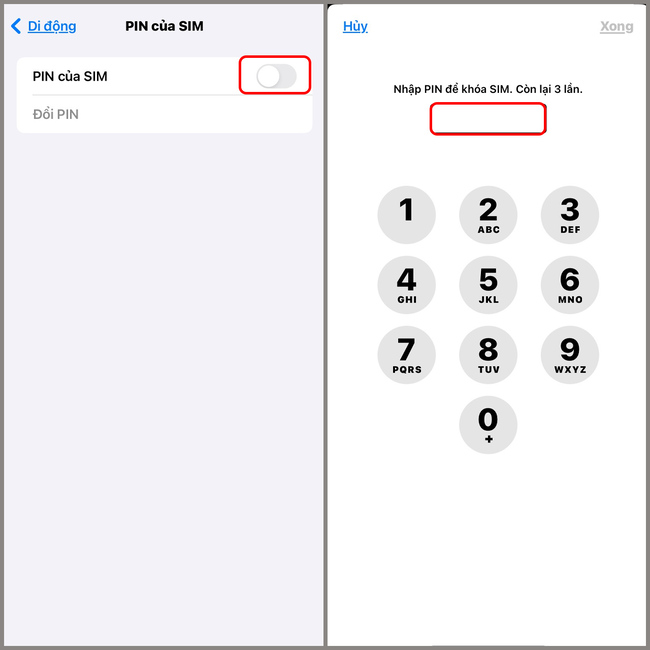 Generate a recovery key
Using a recovery key will help you restore your account and data when needed. Make sure you keep this key in a safe place and do not reveal it to anyone to ensure the security of your account.
Step 1: Go to "Settings" > Tap Apple ID
Step 2: Select "Password & Security"
Step 3: Select "Recover account"
Step 4: Tap "Recovery Key" to enable this feature. Then the screen will appear with a recovery key sequence, please write down this key code and keep it in a safe place!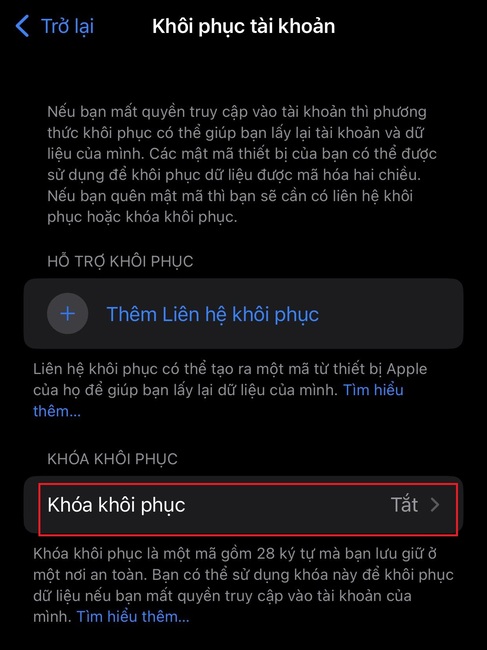 Epilogue
Hopefully this article will help you gain more knowledge and experience to handle the situation What to do if your iPhone is lost?. Always be careful and take good care of your device! Good luck!