Today, computers are an indispensable tool in our daily life. Especially for those who often have to use computers such as offices, designers, etc., it is necessary to have a machine with a relative processing speed. However, currently, the situation of slow computers due to software is quite common. Some people choose to reinstall windows as the best solution. But for many people, this will cause the loss of important data stored on the machine and cost time and costs to the mechanic. Today, AnonyViet will guide you with simple but effective tips to speed up your computer without much effort and expense.
Join the channel

Telegram

belong to

AnonyViet

???? Link ????
1. Delete junk files in Temp and Recycle
During the run, the software will automatically create many files to save temporary data packages (Undo in Photoshop for example). These files will be created in the Temp folder of Windows. Deleting them means you have freed up some space on the hard drive. And increase the processing speed of the machine already.
Step 1: Press combination Windows + CHEAP and type %temp% => OK
Step 2: Press Ctrl + A and Delete to delete all junk files in temp.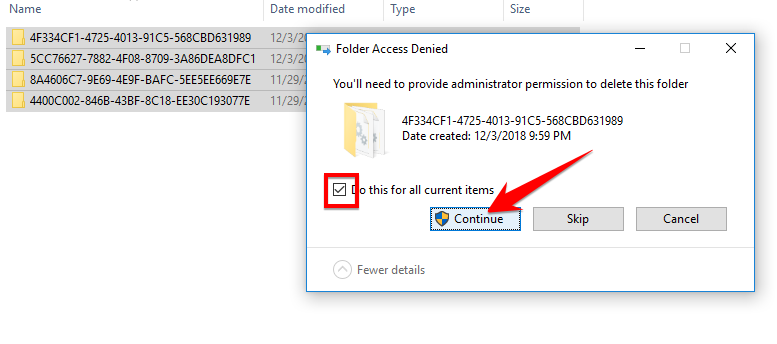 In addition, you should also regularly check trash can and delete them all.
2. Turn off programs that start with Windows
Letting unnecessary programs start with windows is one of the direct causes of slow startup and lag due to the program running in the background at the same time.
Step 1: Press Ctrl + Shift + Esc to launch Task Manager. Now you switch to the Startup section.
Step 2: Right click on unnecessary software and select Disabled
3. Turn off the effect of Windows
Windows' Aero effect, although beautiful, consumes resources. You should turn off this function, because the window transition effects, closing the window are not necessary for the computer. You can speed up your computer by doing the following:
Step 1: Press Windows + CHEAP and type sysdm.cpl
Window System Properties appears, please select the tab Advanced => Settings…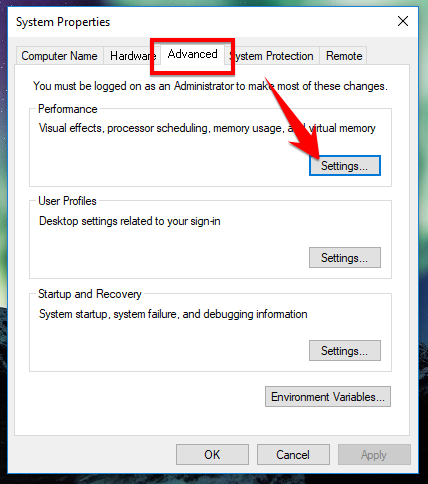 Step 2: Select Adjust for best performance for maximum performance, but you can still adjust to your liking.
4. Use Ram free software
This is the most useful way that can help speed up your computer faster by freeing up some ram, which gives your computer more virtual memory for other software.
Step 1: Please download the software Memory Cleaner and install it on your computer. The software has the function to free up excess RAM to increase processing speed.
Step 2: Choose options according to your needs
Epilogue
This article has shown you simple steps to help speed up your computer to run smoother. But the software impact will not be equal to the hardware upgrade, so if you have the conditions, buy an ssd and ram to plug into the machine to serve your work well.
N1412.