Internet Download Manager is one of the supporting software Download best today. Almost everyone knows this software already. However, not everyone knows how to use this software most effectively.
Join the channel

Telegram

belong to

AnonyViet

? Link ?
Tips for using IDM effectively
Today I will teach you tips to be able to use the software IDM The most effective way. But first, your device must have IDM installed. You can download the software Internet Download Manager at the link yourself to below.
Remember to skip the ad to support me.
Below is a familiar image of the IDM software interface.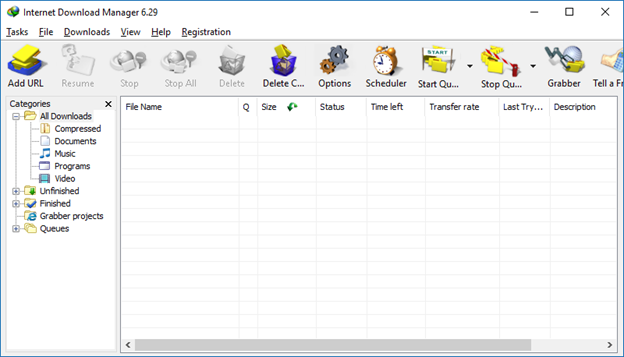 How to change Vietnamese language for IDM:
To change the language, you must download the data file of that language. I have prepared the Vietnamese language file below for you.
Remember to skip the ad to support me.
Extract (Right-click -> Extract Here) the language file after downloading. Then, copy the entire extracted content to the Languges folder in the place where the IDM program is installed.
Program default installation path
Windows 32-bit: C:\Program Files\Internet Download Manager\Languages
Windows 64-bit: C:\Program Files(x86)\Internet Download Manager\Languages
After that, please start the software IDM up and you guys in Viewselect Language and choose Language_ Vietnamese is to be.
How to help IDM achieve maximum speed when Downloading
To do this, please go to Downloadsthen select Options: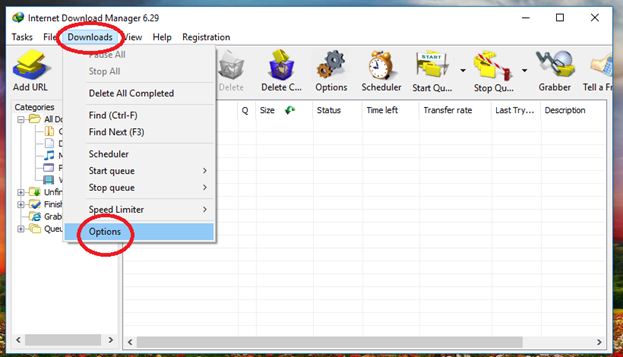 Window Internet Download Manager Configuration appears, please select the Connection bar.
Next in section Connection Type/speed you choose High speed… and in the section Default max. I n. number you choose is 16.
Then you press Ok to complete.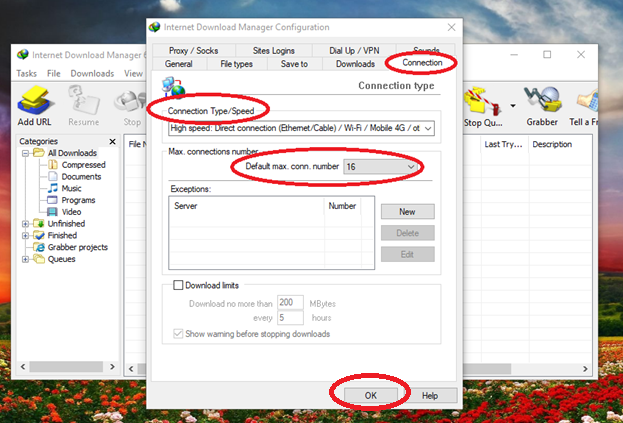 How to add the file extension format so that IDM can automatically catch the link
Most popular file extensions today IDM can automatically catch the download link for you. However, there will still be some endings and IDM cannot be caught, because IDM has not been assigned to catch that tail.
To specify for IDM to automatically capture files with the extension you want. Please add that extension to the software to IDM can automatically catch the link afterwards. To do this please go to Downloadsthen enter Options: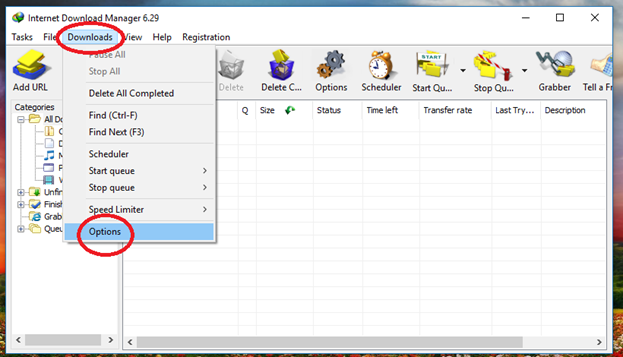 After the window Options is open, you choose File types taband add the extension you want IDM download in box Automatically start downloading the following the types.
For example, here I add a name extension VAC such as. Then press the button OK To save changes: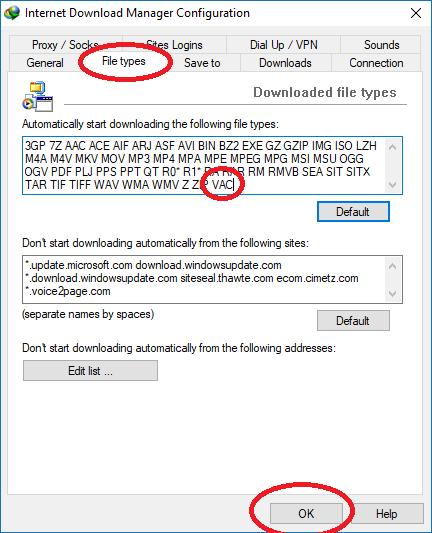 So it's IDM can automatically catch files with the extension VAC at times Download after.
Recently, I showed you some tips to use IDM better.
Like Fanpage or follow website for quick updates of good articles.
Good luck
Lmint.