In the business field, having a customer's phone number is very important and can affect the company's sales. If you are interested in finding and getting phone numbers of potential customers, here is a quick and effective way to do this.
Join the channel

Telegram

belong to

AnonyViet

???? Link ????
Ways to get the phone number of potential customers
Method 1: Use FBnumber.com tool to get customer phone number on Facebook
One of the simplest ways to get a potential customer phone number is through scanning information on Facebook, including advertising or competitor pages. In this case, FBnumber.com is a great tool for you to use.
Step 1: Visit the website fbnumber.com and scroll down to the bottom, then click the link "Download now trial".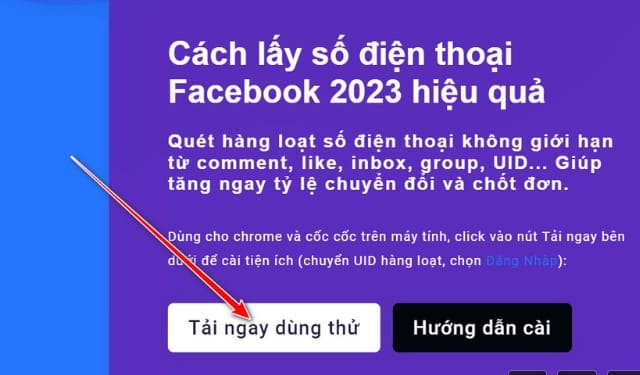 Step 2: Enter your phone number and click "Download" to download the FBnumber app.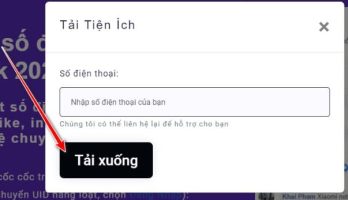 Step 3: After downloading, extract the application to a folder and add it on Google Chrome browser to use as a video tutorial https://fbnumber.com/tutorial.
After successful installation, you can use FBnumber to scan customer phone number information. This tool allows you to see the phone numbers of customers who have commented, liked or interacted with a post on any Facebook page. This saves you time and focuses on sorting and finding the most accurate number of leads.
Other ways to find Facebook phone numbers
Or you can also use the following ways to collect customer phone numbers:
Create a registration page: Create a registration page on your website or your homepage where potential customers can fill in their contact information, including phone numbers. Offer a benefit or promotion to encourage them to share their information.
Use mobile apps: Build a mobile app for your business and ask users for their phone numbers to access special features or offers.
Use a chatbot on your website: Put a chatbot on your website to interact with your customers. Chatbots may ask for a customer's phone number to provide necessary assistance or information.