This will be an effective solution for those who are using HDD hard drives. The speed of the HDD will decrease significantly after a period of use because of fragmentation. Without cleaning and defragmentation, hard drive life and computer performance decrease very quickly.
Join the channel

Telegram

belong to

AnonyViet

? Link ?
What is fragmentation?
Simply put, it is the garbage that software and windows leave behind when operating. When you install, delete or update software, it always leaves fragmentation. This is the headache of HDD hard drives.
How to limit fragmentation?
If you have a deep knowledge of computers, you can manually clean up the fragments. However, not everyone is good at this. The most general way is to use support software to clean and defragment.
The software has been meticulously developed by industry experts. So the performance it brings is sometimes better than cleaning it yourself. Disk Defragmenter is the software that I want to introduce today.
Disk Defragmenter
This is the one that I highly recommend because it is the most effective. The good news is that you don't need to install anything. Because it is software developed by Microsoft and available on Windows 10. Developed by the Microsoft team itself with Windows 10.
The downside of the software is that the defragmentation will take longer than with 3rd party software. However, I find its efficiency quite high, it cleans very cleanly and defrags very well. Because, no one understands the Windows operating system better than Microsoft.
Defragmentation Guide
Please enter first This PC (My computer)keep right-clicking on the drive you want to optimize and select Properties.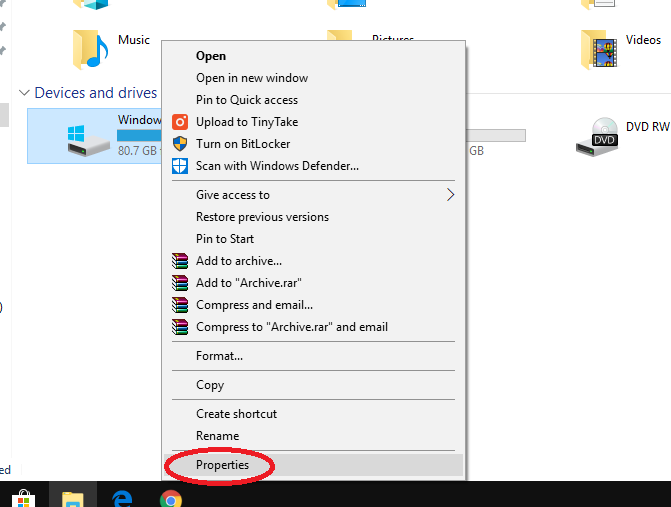 Another window appears, then you choose to go to Tools. In the section Tool Optimize and defragment drive (as the picture below) you select the button Optimize.
Display Optimize Drives (Optimize the drive) appears as shown below. You select the drive you want to defragment. Click Optimize Let the software start defragmenting your hard drive.
You can defragment multiple drives at once. Just click each drive then select Optimize in turn until the end of the drives.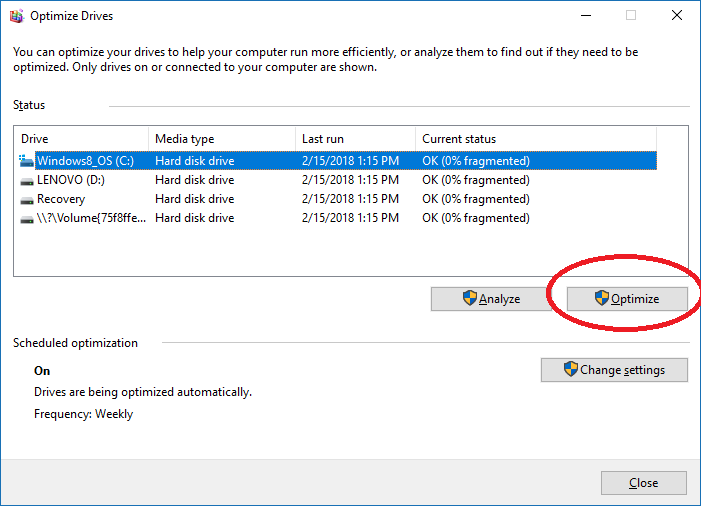 Also if you want to know the current status of the drive. That means how much fragmentation your drive is, you can choose Analyze and wait for the software to analyze it.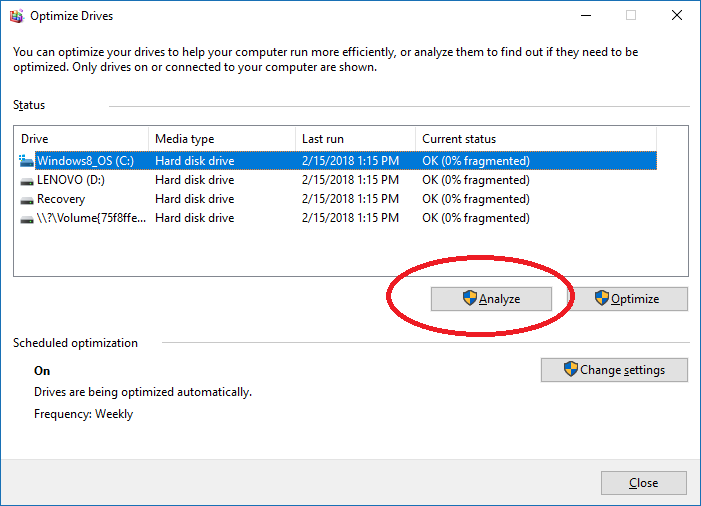 Defragmentation and analysis depends on the speed of your computer, the capacity of the hard drive and the fragmentation of the hard drive.
Introducing some more 3rd party software
If you do not want to use the available software of Windows because of the long wait. You can download the software I mentioned below to try it out. Although it is faster, but I mean the effect is not as good as the original Windows software (Personal opinion).
Like Fanpage or follow website for quick updates of good articles.
Good luck.