Today AnonyViet will Free share Website building course with WordPress. As you all know, AnonyViet is built on the open source WordPress platform. Currently, WordPress is one of the most powerful open source website designs. Therefore, grasping how to build, design and operate is the trend of programmers.
Join the channel

Telegram

belong to

AnonyViet

? Link ?
With the WordPress Website programming course for beginners, you will go from zero to become a professional Web developer. You can easily design a website about personal introduction, website introducing company, even an online sales website.
And of course you can create a Website similar to AnonyViet to share knowledge with everyone.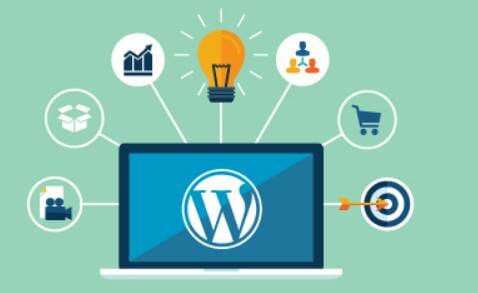 Course requirements
Study 2-3 hours a day for best results
Prepare the computer and the necessary programs
Benefits from the course
The course includes 130 "hands-on" lectures that guide website design from A – Z, in detail.
After this course, students will be able to:
Design all Website themes by yourself from informational introduction to E-commerce Website.
Mastering WordPress knowledge, you can divide columns, images in the Web, design effects. Build your own website content.
Make your own sales website, set up ordering services and run web Marketing yourself without cost.
Design, build a sales website, set up online payment services, order.
Website design for brand introduction, web marketing. With full effects, functions and detailed content design professional effects.
Hand-made SEO standard Website design, full of components, structure to help rank TOP Google
Looking for a professional web design Freelancer job, creating a significant source of income for yourself.
Target
You are a beginner, and have no knowledge of website programming. Want to learn more, add knowledge to yourself
Business people need a website urgently to run Facebook Marketing and Google Adwords campaigns.
You want to create an online diary page, a personal page to keep memories. Or simply a Website confessing love to a girlfriend.
Students, online freelancers have computers but no stores.
Business owners, project managers need to build dozens of websites for each product/service/brand with minimal cost.
You need to make a satellite website to support the main website in creating backlinks to bring keywords to the TOP.
You specialize in Marketing, you know about SEO and want to run a lot of campaigns and want to reduce the cost of renting a website.
You are passionate and enthusiastic, want to build a very effective personal website or a portfolio full of personality to introduce yourself to employers and partners.
Content of the course to create a Website with WordPress
Part 1: General introduction
Part 2: Instructions to use the theme through quickly making an introductory website
Part 3: How to put your website online?
Part 4: Recipe for personal profile website
Part 5: Website #2 – How to make a sales website?
Part 6: Formula for website marketing.
Part 7: Website to order pizza.
Part 8: Recipe for hotel resort website with booking function.
Part 9: Recipe for website of private clinics and hospitals with the function of viewing the hourly examination schedule.
Download the course to create a Website with WordPress