Lately, everyone is rushing about the heretic cult named after the mother god. Today, I want to share the membership card PSD file of this God association. The purpose is to troll, tease friends for fun.
Join the channel

Telegram

belong to

AnonyViet

? Link ?
This membership card is just an image file Photoshopped for fun. It is not recommended that you join the church of God.
God is a cult, we should just know not to join. Remember to be wary of the guild's seduce tactics. Many families have been torn apart by joining this church. Remember not to join for any reason!! AnonyViet will not bear any responsibility if you join the association.
Share PSD Membership card of the church of God
Here are some results of the two PSD files that I am about to share.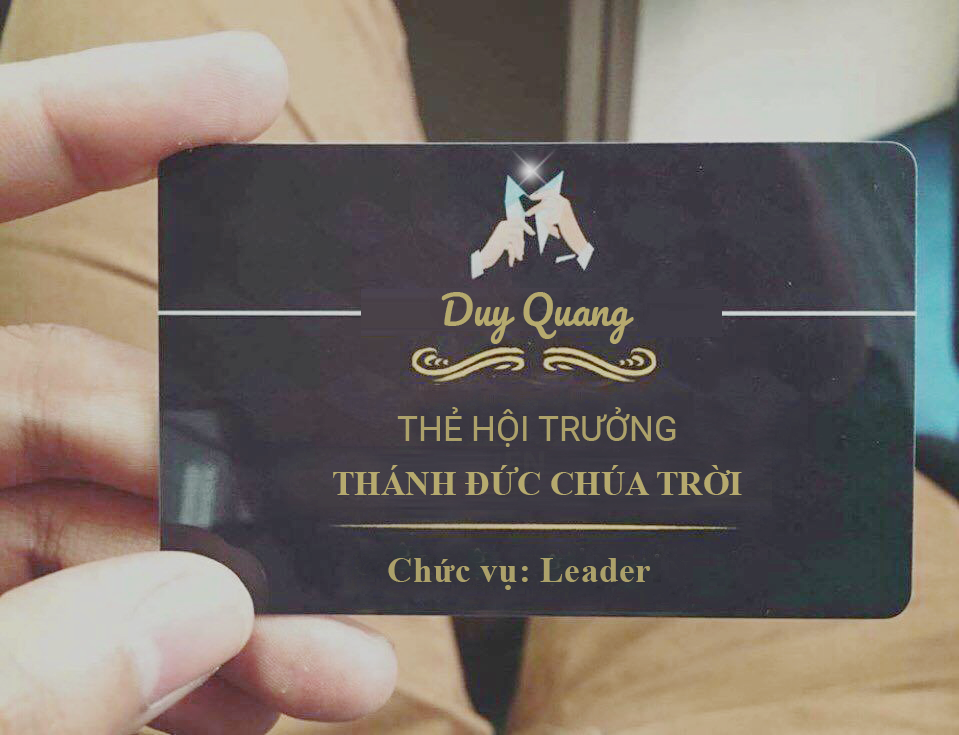 Instructions for downloading and using PSD
First of all, download and install the font below, so that when editing PSD there will be no font errors.
Remember to skip the ad to support me.
After downloading, extract and double-click the font installation file (.ttf extension).
Click Install to install the font for the computer.
Next is to download the PSD (Photoshop Editing File) according to the link below.
Remember to skip the ad to support me.
The download file will include two PSD files as shown below.
You open the file in Photoshop to perform photo editing. Double-click the T-icon square to edit the text.