When an enterprise goes into official operation, it needs to have a clear policy. So that when users and employees can know and adjust the work accordingly. Minimizing risks that may happen to the business, and can be used as evidence for comparison when there is a misunderstanding.
Join the channel

Telegram

belong to

AnonyViet

? Link ?
Every service or product offered by an enterprise must have a policy of use. To provide the necessary constraints and regulations for users and employees. You don't have to spend time composing a policy for your service.
Below, I have a set of more than 100 very specific and detailed information technology policy templates that have met safety standards for each service. You can download, browse, and add services to your liking.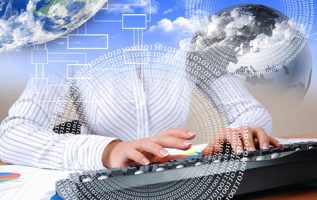 The set of IT policies (IT Policy) includes
I divide it into 4 parts for you to read and choose more easily. With these available policy sets you can apply immediately. Or you can edit it according to the wishes and needs of the business.
ITD_PL01_Email and IM.doc usage policy
ITD_PL02_Internet Usage Policy.doc
ITD_PL03_Password.doc
ITD_PL04_Policy of using Intranet.doc
ITD_PL05_Policy of using Telephone.doc
ITD_PL06_Server access policy room.doc
ITD_PL07_Policy using Software.doc
ITD_PL08_Picture installation program for PC.doc
ITD_PL09_IT.doc
ITD_PL10_PC policy.doc
Part 2
ITD_PL11_Policy to replace the_replacement of IT.doc
ITD_PL12_Information Policy.doc
ITD_PL13_Policy to work with remote access.doc
ITD_PL14_Personal Information Policy.doc
ITD_PL15_Service Targeting Policy (SLA).doc
ITD_PL16_Backup Server.doc
ITD_PL17_Wireless.doc
ITD_PL18_Software Installation Policy (I).doc
ITD_PL19_Software Installation Policy (II).doc
ITD_PL20_Server.doc
ITD_PL21_Policy for him through IT.doc
ITD_PL22_Policy to move_them to change the PC for User.doc
ITD_PL23_Pick up your data before you cancel IT.doc
ITD_PL24_Purchase purchase policy _ start-up IT.doc
ITD_PL25_Policy of public relations management IT.doc
ITD_PL26_Policy for development of mem.doc
ITD_PL27_Privacy Policy and Patch app.doc
ITD_PL28_Policy of the PC.doc
ITD_PL29_Policy for using mobile devices.doc
ITD_PL30_Policy for using data resources bo.doc
ITD_PL31_Department policy of IT (I).doc
ITD_PL32_Policy of separation from IT (II).doc
ITD_PL33_Policy to clean up the IT front desk (III).doc
ITD_PL34_Helpdesk (I).doc
ITD_PL35_Helpdesk (II).doc
ITD_PL36_Active Directory.doc
ITD_PL37_Active Directory Service Deployment Policy.doc
ITD_PL38_Checklist_General Coverage Policy for System.doc
ITD_PL39_Application Design Policy_Application.doc
ITD_PL40_Schedule Cycle Application_Application.doc
Part 3
ITD_PL41_Policy for continuous operation.doc
ITD_PL42_Consolidation policy has been restored (continuous operation).doc
ITD_PL43_Policy of using mobile devices (PDA_Mobile phone).doc
ITD_PL44_Common policy for User.doc
ITD_PL45_Virus.doc
ITD_PL46_Private government policy.doc
ITD_PL47_Privacy Policy IT.doc
ITD_PL48_Network.doc
ITD_PL49_Policy for File.doc
ITD_PL50_Activity Policy IT.doc
ITD_PL51_Risk list of the company cap.doc
ITD_PL52_Plan for downtime schedule he thong.doc
ITD_PL53_Personalization policy includes information.doc
ITD_PL54_Policy for the Download.doc
ITD_PL55_Policy of using the same method as the user's manual.doc
ITD_PL56_Principal of the policy of regency.doc
ITD_PL57_Finance check list.doc
ITD_PL58_Policy of using high-quality condoms IT.doc
ITD_PL59_Risk List IT.doc
ITD_PL60_Policy of using power source (I).doc
ITD_PL61_Policy of using power source (II).doc
ITD_PL62_Policy covers data and settings.doc
ITD_PL63_Work Safety Policy for IT.doc
ITD_PL64_Purchase Policy for Moving Offsite.doc
ITD_PL65_Policy to buy sam in accordance with the provisions of the law and regulations.doc.
ITD_PL66_Policy for staffing IT.doc
ITD_PL67_Policy for permission to move_ do not move but in IT.doc
ITD_PL68_Policy of an IT user guide for new users (New users).doc
ITD_PL69_Policy for the management of IT outside the internet.doc
ITD_PL70_Policy to replace maintenance IT.doc
Part 4
ITD_PL71_User.doc data backup policy
ITD_PL72_Policy of using IT.doc
ITD_PL73_Maintenance of using data.doc
ITD_PL74_Principal policy of the warehouse IT.doc
ITD_PL75_Policy for information comparison.doc
ITD_PL76_Policy with all IT.doc
ITD_PL77_User Policy for IT (Helpdesk ticket).doc
ITD_PL78_Principal policy of hong kong hong kong cap.doc
ITD_PL79_Policy looks like you'll be able to recover from the risk.doc
ITD_PL80_Recovery policy.doc
ITD_PL81_Business data retention policy.doc
ITD_PL82_Principal of the planning and implementation of travel plans.doc
ITD_PL83_Policy to use the user's design
ITD_PL84_Policy of inventory management is currently in use by users.doc
ITD_PL85_Policy for the implementation of the policy IT.doc
ITD_PL86_Machine maintenance software IT.doc
ITD_PL87_Regulation of IT Trinh Duyet Web.doc
ITD_PL88_Regulation of IT Ten mien.doc
ITD_PL89_IT Office.doc
ITD_PL90_Regulations on IT Management.doc
ITD_PL91_Regulations on IT Management Mang.doc
ITD_PL92_Regulation of IT Protocols.doc
ITD_PL93_Regulation of IT Email.doc
ITD_PL94_Depends on IT Desktop.doc
ITD_PL95_Usually and not to use Email.doc
ITD_PL96_Usually and not to use the Internet.doc
Download full IT policy
Information Technology Administration:
Information safety and security regulations,
remote access management,
Email system management,
System building process
Implement a plan to back up data, network systems, server systems, data, email…
ISO 27001 Vietnamese
DOWNLOAD THE SET OF MANAGEMENT POLICIES FOR IT
Like Fanpage or follow website for quick updates of good articles.
Good luck
Lmint.