For businesses, tracking and managing work plans is extremely necessary to optimize project progress. Work plan management software Viindoo is a software Powerful and versatile, designed to help organizations and individuals manage projects effectively and conveniently, with many outstanding features. Let's find out what those features are through the article below.
Join the channel

Telegram

belong to

AnonyViet

👉 Link 👈
1. What is Viindoo Project?
Viindoo Project is Work management tool Effectively helps manage, plan and monitor work and project progress accurately, promptly and optimally for businesses. The software allows:
Project planning

Resource management

Monitor work progress

Unlimited integrations

Multi-dimensional reporting system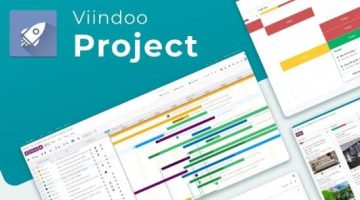 You can connect with Viindoo Use the following contact information to receive advice and provide more solution information:
– Hotline: 0225 730 9838
– Website: https://viindoo.com/vi
– Email: [email protected]
– Address: 6th Floor, Taiyo Building, No. 97 Bach Dang, Ha Ly Ward, Hong Bang District, Hai Phong City, Vietnam
2. Outstanding features of Viindoo Project software
2.1 Follow the progress and control the work process
Viindoo Project provides the ability to track and manage project progress, allowing you to see how work is progressing and control workflow to ensure projects are completed on time.
Monitor and closely monitor work progress:
Plan and manage in order of priority

Control employee work progress
Standardize work processes
Customize & drag and drop mission stages

Establish a scientific work management process

Smooth coordination between departments

Automatically send emails to update information
2.2 Modern user interface
Allow Monitor work progress from multiple perspectives with data visualization charts such as: Kanban card interface; list interface; schedule; data summary table; comparison chart; assign action; Gantt chart.
2.3 Collaborative work and transparent information
Viindoo Project software provides many important features to optimize project management and collaboration between departments on the same interface:
Send messages, attach documents, images, notes
Record work history and information exchanged
Send emails and collaborate with customers
Create automatic action reminders to perform
Integrated etherpad – real-time online collaboration
Work online on any device
2.4 Forecasting needs and resources
Viindoo Project software offers the following important features to optimize project and resource management
Allocating resources and assigning work

Make time forecasts and deadlines

Update project progress on tracking board and link to okr

Compare expected time and actual time to calculate profit
2.5 Overview and instant report of Viindoo Project project management solution
Viindoo Project software provides many important features to turn dry measurement data into visual information and provides the ability to analyze projects from overview to detail.
Turn data into charts and tables

View reports by multiple group filtering criteria

Analyze reports from overview to details

Detailed project cost and revenue reports
Work plan management software – Viindoo Project not only helps your business optimize the project management process, but also creates transparency, flexibility and harmony in working between departments and employees. In particular, real-time data updates and the ability to view reports by multiple group filtering criteria ensure that you have comprehensive knowledge to make strategic decisions. Discover Viindoo Project today to take your business to the next level!