What is the black screen error on VPS? after successfully logging in to PC. VPS will display basic icons such as: internet explorer icon, files, and operating system tasks. But in this case your VPS does not display any information other than black. What do you need to do now to overcome the above situation? Let's fix it with Hire Cloud with the detailed steps below this article.
Join the channel

Telegram

belong to

AnonyViet

👉 Link 👈
What is the black VPS screen error?
The VPS black screen error is when you log in to the VPS. However, instead of showing the icon, taskbar, etc., the VPS screen is black and unusable even if you try to find the mouse pointer. Furthermore, not every VPS logged into a physical computer is the same. There are some cases where I can't log in to this computer, but when trying with another computer, the black screen error doesn't occur.
Cause of VPS black screen error
Normally this error rarely occurs on VPS, especially for VPS Vietnam. In case you encounter this situation, do not panic too much. There is very little documentation on how to fix this error, but if you read this article, you will be able to fix it yourself. The cause of the black screen error after logging into a Windows VPS is that the machine has not updated some parameters in the database system of the Windows operating system.
How to fix black screen error on VPS
You can follow the steps below to fix the error. With this error, your computer cannot control the VPS at all. As mentioned above, there can be client computers that can log in. The first thing you need to do is log in to another PC that can control the faulty VPS. Then install inside the VPS as follows:
Step 1: Enter the command "regedit" into the Windows + R window. The main REGISTRY EDITOR interface will now appear on the screen.
Step 2: Open File HKEY_LOCAL_MACHINE
Step 3: Open the SOFTWARE file.
Step 4: Open file Microsoft.
Step 5: Open the Terminal Server Client file.
Step 6: At the Terminal Server Client interface: You create a Foder by
Right-click -> Select New -> Select DWORD (32- bit) Vulue.
You name the newly created Foder: UserURDP and save it.
Step 7: Open the newly created Foder (UserURDP) and Set the Value Data item to 0 in both Hexadecimal and Decimal tabs then click OK. At this point, you have finished fixing the VPS black screen error.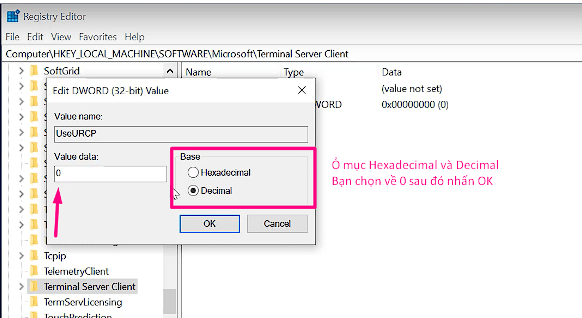 After completing the above steps, restart the VPS and log back in with the PC that logged in before the black screen error occurred.
Where to rent genuine VPS?
Currently there are many VPS rental units. However, to choose a reputable VPS server rental unit requires you to have experience in this field. Signs that a VPS is not genuine include: No management website, cannot perform common control tasks for the VPS (Reset, upgrade RAM, CPU, extend, change operating system… No returns, no refunds…). Or there is no system of care or technical advice for you.
THUECLOUD.COM is a genuine VPS provider in many countries such as: US VPS, Singapore VPS, Vietnam VPS, EU countries VPS (UK, France, Germany, Netherlands… At Rent Cloud we provide VPS, Cloud VPS, Hostinger VPS…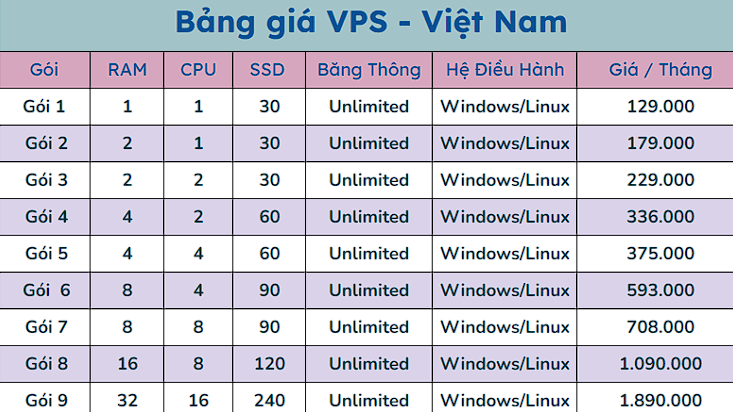 Renting VPS at Rent Cloud will ensure the following factors:
Fast and stable access connection.
Customers have full rights to use virtual servers for personal work, without worrying about data leakage.
Guaranteed 99.9% online Uptime service 24/24, with Backup when needed for the entire system
The appropriate cost for each service package has been divided into appropriate resources.
User data will be secured by professional Firewall, Anti Virus, Anti Spam systems.
Connection bandwidth up to 240Gbps, unlimited traffic.
Highly qualified technical team, knowledgeable about the system, and experienced in information technology projects.
24/7 customer care service. Customer satisfaction is our ultimate goal.
Please contact Hire Cloud through the portals below if you need to use the service or have any questions about VPS – PROXY.