Today is the 2nd of spring 2018. I would like to wish you a peaceful and happy new year. Wishing you much success in work and life. At the same time, I also thank you for supporting AnonyViet during the past time.
Join the channel

Telegram

belong to

AnonyViet

? Link ?
Today's post is an article about Tut Check Name Facebook shared by Member. Please allow me to post it for you guys to refer to. If you have a good article you want to share, please send it to Gmail [email protected] (Price of royalties 10k/post).
Tutorial TUT Unlock Check Name 2018
Need to prepare a software Fake (Spoof) IP address. I usually use Chrome Extensions Hola and AnonymousX. You can use any other software or Extension of your choice.
Prepare a fake ID card (Dame information with the account). Then now we start to perform Tut to unlock Check Name!
When you go to Facebook, you will see a line saying you use a fake name and need to verify.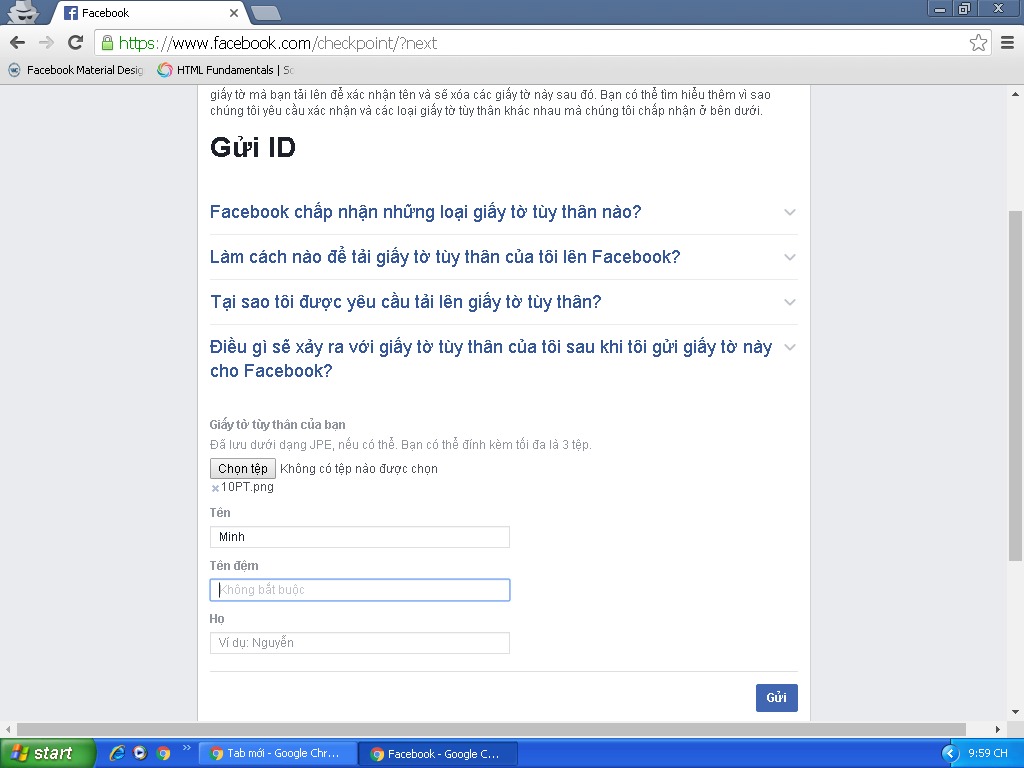 Fake UK IP and change language to UK. Then fill in the following order:
Dòng 1: Tên Của Bạn ( Không cần điền họ và chữ đệm ).

Dòng 2: Tên đệm (Không cần điền họ).

Dòng 3: Họ.
Re-enter for the second time. Upload a photo of your student card and still fill in and fake IP as before!
3rd time back in. Fake adds a marriage certificate or driver's license or something and still fills in and fake IP continues as before.
Please visit the contact link 237 below.
Please skip the ad to support me. Thank you very much !
At the contact link 237, you still fill in the same information as before. Do it many times, until you receive an email from Facebook, reply as follows:
Hello Facebook team ! … ( tên trong Fb của bạn ) is my name . I edit my name in my account because my father and my mom need edit my name end I have some certificate for Facebook see . Thanks , hope you open my account
Finally, upload the photo of the ID card and the documents that were forged earlier for Facebook to review a few times to be sure.
Recommendations
Should be done during the working time of Facebook employees in the US (evening in Vietnam).
Like Fanpage or follow website for quick updates.
Thank you very much
#Lmint.