You are a fan of Taylor Swift and want to have cover photos of her 1989 album (Taylor's Version). So you must download the 1989 template like Taylor Swift but AnonyViet will introduce below to have the most complete collage. Let's explore together!
About the album 1989 Taylor Version
1989 Taylor Version is the fourth re-recorded album by American singer-songwriter Taylor Swift, scheduled to be released on October 27, 2023, through Republic Records. The album is a re-recorded version of Swift's fifth studio album, 1989 (2014), and the next re-recorded album after Speak Now (Taylor's Version), which was released in July 2023.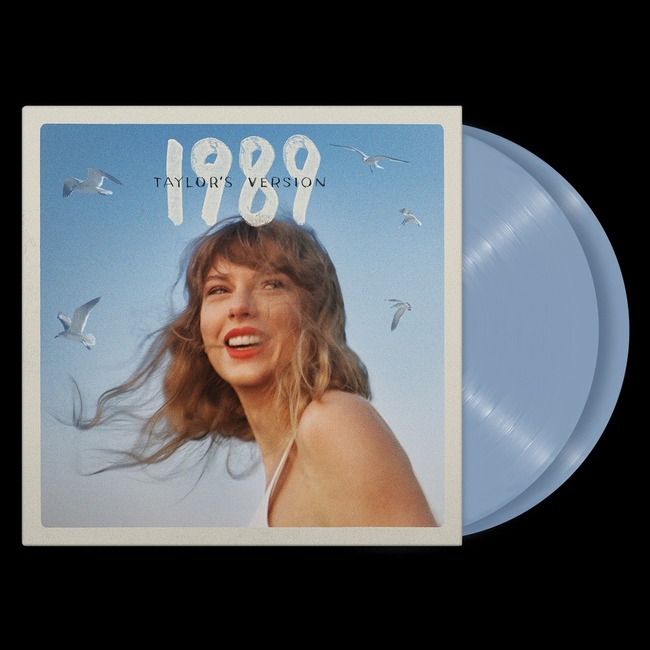 The album is expected to give Taylor back ownership of her music catalog from 2006 to 2017, after music producer Scooter Braun acquired Big Machine Records, where she signed a band contract. head. Braun later sold Taylor's music catalog to Shamrock Holdings, without her consent.
Taylor has criticized Braun and Big Machine Records for taking advantage and hindering her from using her songs. She has also stated that she will re-record her old albums in order to have control and management over them.
Album 1989 (Taylor's Version) is Taylor Swift's affirmation of power
The 1989 Taylor Version album is not only an ordinary re-recording album, but also an affirmation of Taylor Swift's power over the world music scene. By re-recording her old albums, Taylor has proven that she can be in control of her portfolio, not to be dominated by anyone or any contract.
Taylor has also created a new trend for other artists, encouraging them to protect their intellectual property rights and not be exploited by music companies. The 1989 Taylor Version album is also a testament to Taylor's creativity and diversity, as she was able to change her musical style from country to pop, and still retain a high quality and identity.
Link to download the 1989 template like Taylor Swift
You access the link herewhich includes:
Album cover template with year numbers from 1980 to 2011
Plain image template (no text)
Video making animated story up instagram
How to make a 1989 style animated story post Instagram story
Step 1: You download to your phone the file 1989TV Story Cover Clean mp4 in the link above
Step 2: You go to the photo album, click on the subject image you want to insert, hold down for 1-3 seconds, iPhone will automatically separate the background for you > Click "Copy"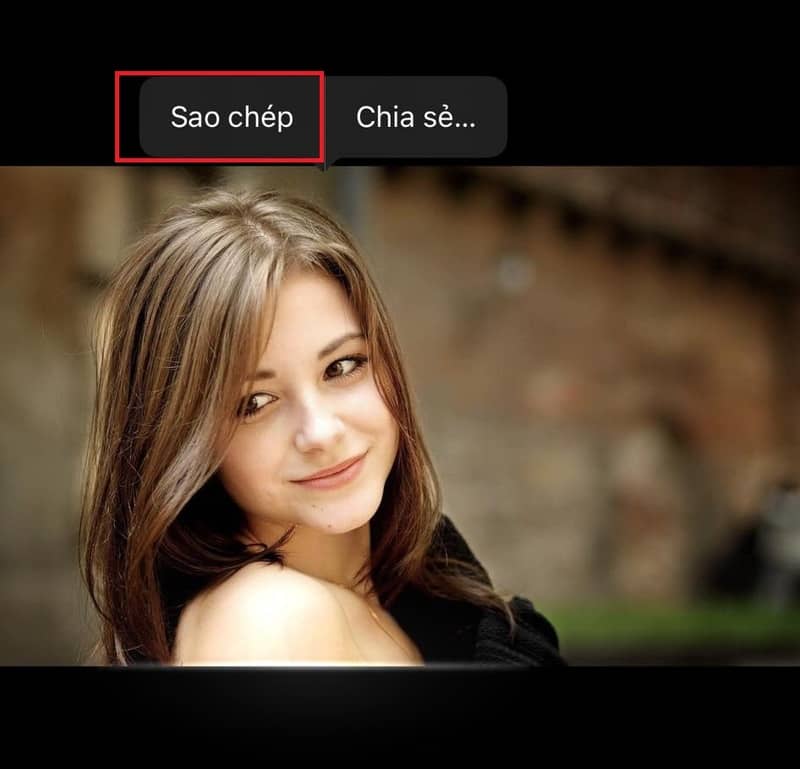 Step 3: Go to Instagram > Click the + sign to add a story > Upload a video > Click "Done"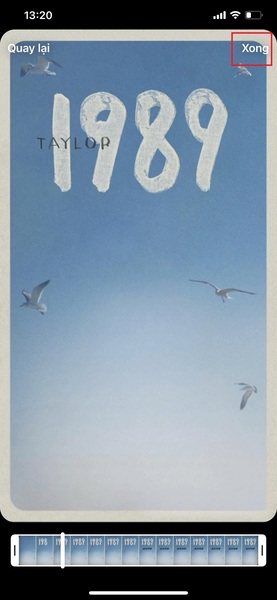 Step 4: Click on the screen and hold down until the word "Paste" appears > Click "Paste" to paste your image in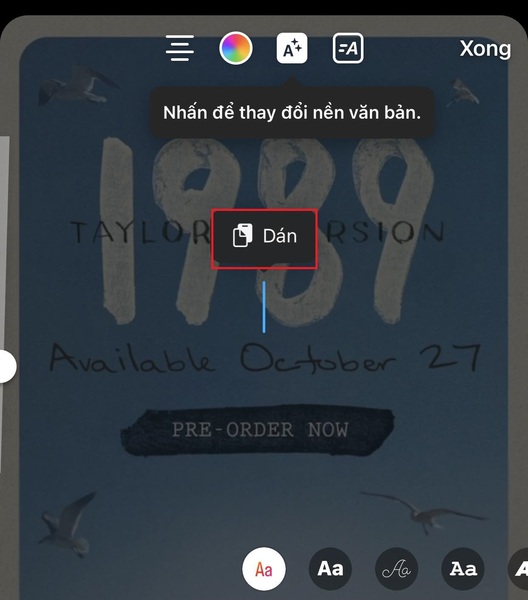 Step 5: Align to fit the frame > Share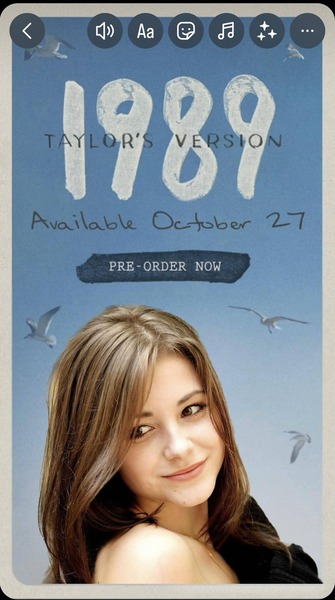 That's it, you now have a very "Taylor Swift" 1989 style animated story like this and know!
Epilogue
So I just introduced you the link Download the 1989 template like Taylor Swift as well as how to upload animated stories to instagram. Wish you have beautiful and unique photos to show your support for her upcoming album 1989 (Taylor's Version) on October 27th!