The game Lapse is a skill training game application. Lapse has simple gameplay with realistic situations. You have to make the right decisions to solve the problems. This game helps you practice assertiveness to solve problems.
Join the channel

Telegram

belong to

AnonyViet

? Link ?
Currently, this game is very HOT in the mobile game market. Users also appreciate the educational nature of Lapse. Learning while playing, perhaps this is not a bad choice for students who want to practice critical thinking and decisive skills.
The description of Lapse
The full name of the game is Lapse: A Forgotten Future.
You will play as the president who is facing a global crisis in 2075. Your task is to decide how to solve the problems presented. The problems will show up as a text box (like the image below).
You will use your finger to slide left or right to choose 1 of 2 directions to solve the problem. Every decision you make will affect the security of the country. The 4 icons in the photo (above) represent national strength in four aspects: food, population, defense and economy.
When you slide the picture with your hand, you hold still for 1.2 seconds to see the answer of what is sliding right, and what is left? To avoid confusion.
The longer you run the country, the higher your qualifications and IQ will be. As the photo above, I ran for 1 year and 27 days, but failed due to a wrong decision. How about you? How will you pave the way for a country in decline?
Download games
If the language when entering the game is English. Tap the upper left corner of the screen to open the Menu. Enter Settings and change Language into Vietnamese.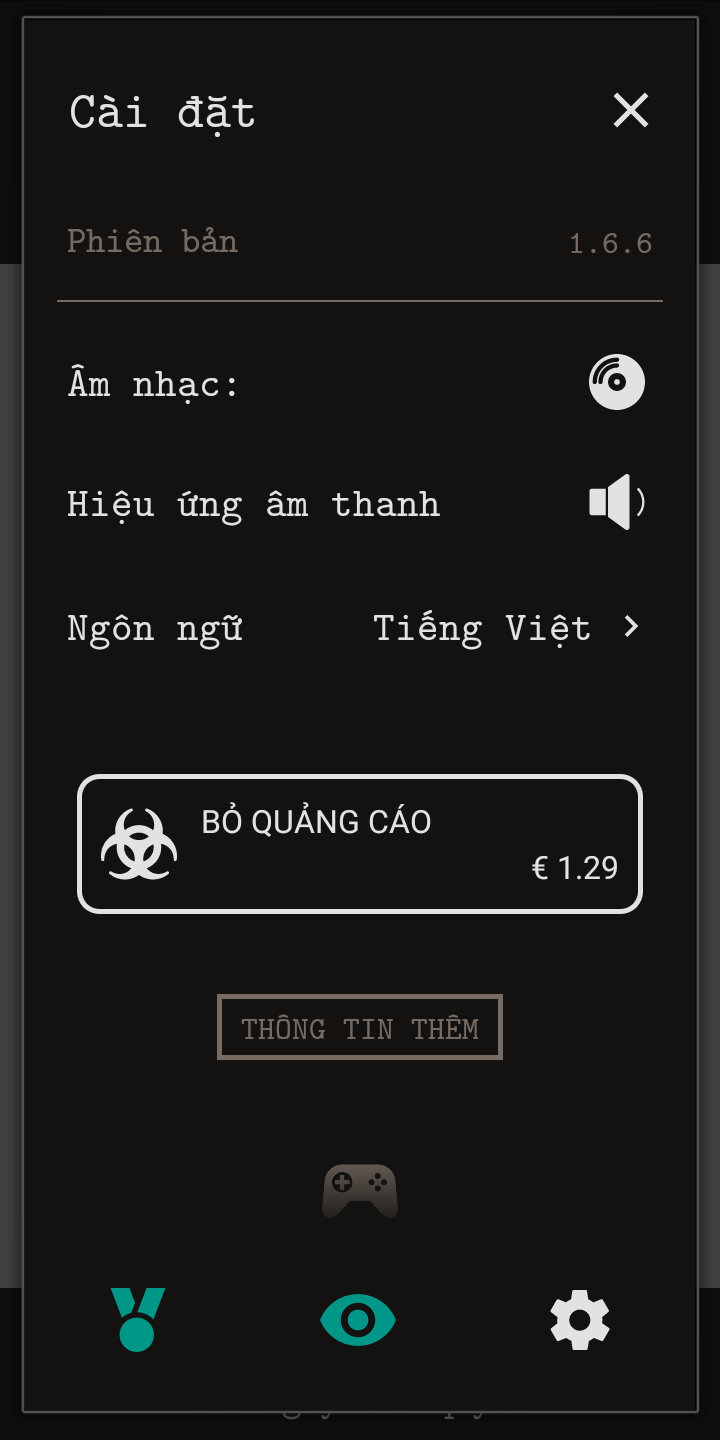 Like Fanpage or follow website to quickly update new articles.
Good luck
Lmint.