Do you believe you can now apply for CCCD online at home? The more information technology develops, the more the country must change to keep up with that development. Therefore, the country is still implementing more public services to assist people in registering and doing administrative procedures quickly and conveniently without having to go directly to the local administrative office. The most typical example is the Ministry of Public Security's deployment of the Public Service Portal to help people register for CCCD online, business licenses, marriage certificates and many other services. But within the limits of this article, I will only show you how to register CCCD Just online at home.
Join the channel

Telegram

belong to

AnonyViet

???? Link ????
How to register for CCCD online at home
Step 1: First, you access the public service website here and press "Log in".

Step 2: Select "Account issued by the National Public Service Portal" and log in to your account. If you don't have an account, just sign up for a new account. Note that the phone number you use must be the main sim.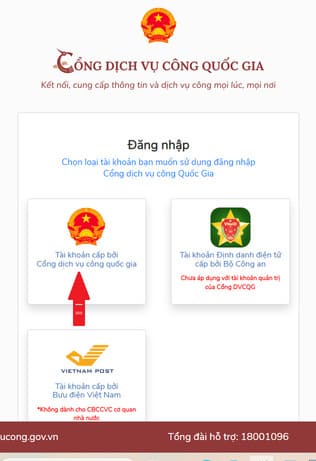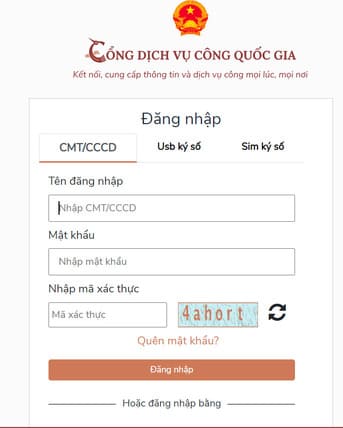 Step 3: Enter the OTP code that the public service sends to the registered sim.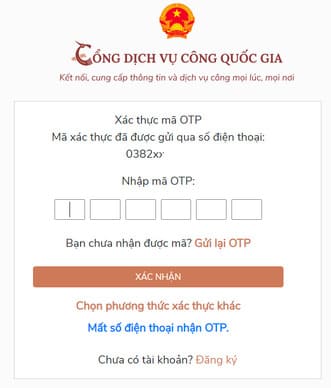 Step 4: In the Citizen menu, you choose "Residence and identification documents".
Step 5: Select item "Citizen ID/Citizen identity card" and select the item you want. Note that you only choose the items with the word "done at the District level".
New issuance of CCCD: Use in case you have not been issued CCCD, already have information in the national database or already have a 12-digit ID card and want to change to CCCD with chip.
Change CCCD: Use in case you already have CCCD but have wrong information on CCCD card such as full name, date of birth, hometown or permanent residence, .. or have CCCD barcode and want to change to CCCD chip mount.
Re-issue CCCD: Use when you already have CCCD but lost it.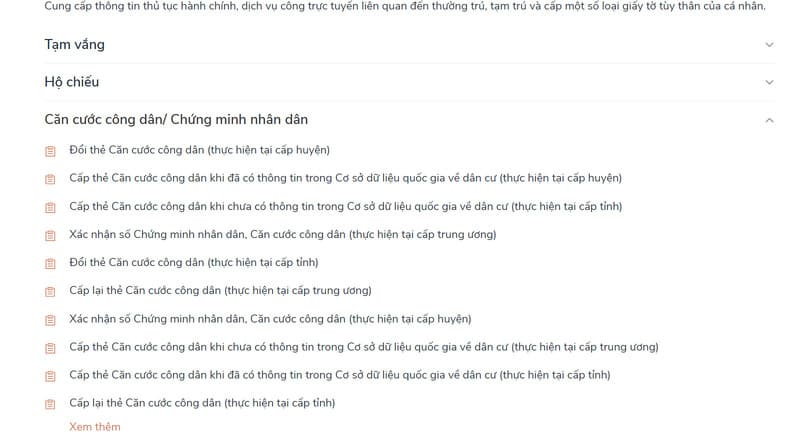 Step 6: Read the CCCD issuance process carefully. Then press "Online Submission".
Step 7: You follow the order as shown below and then press "Continue".
Step 8: Please double check your personal information. If you find the information wrong, notify the police office of your commune or town to ask them to correct it.
If you want to deliver CCCD to your place, select "Deliver CCCD card to citizen's address" and fill in all information. Then select "I hereby certify that the above information is true" and select "Continue".
Step 9: You choose the date to register as CCCD. Note the working time.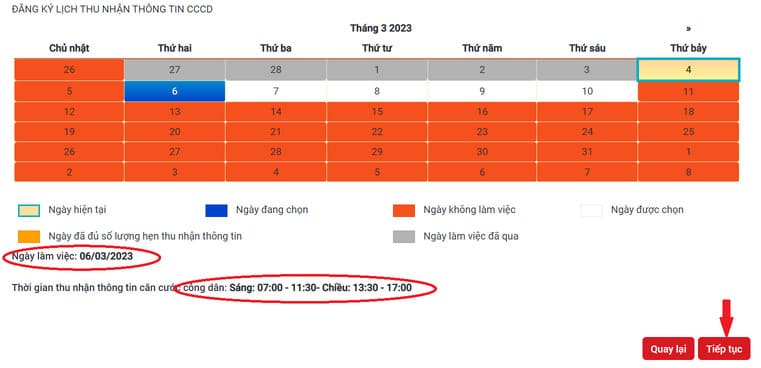 Step 10: Check the information again. If your personal information is correct, then choose "Confirm sending".
Step 11: So you have successfully registered for CCCD online. Please remember the information on the paper and wait until the day you get the card. When you come to pick up the card, remember to bring this paper with you.