USB is the most used and popular removable technology accessory in the world. It allows us to store data and easily carry, transmit and exchange data between computers. However, with convenience, USB also has a fatal weakness. It is a matter of data security and virus safety, so we need a solution to protect USB.
Join the channel

Telegram

belong to

AnonyViet

? Link ?
USB does not have self-protection mode because it allows users to write anything they want. Today I will show you how to protect your USB. You no longer have to worry about USB Viruses or malicious code.
What are the dangerous situations if the USB is not protected?
Danger is always lurking for you from the most public places such as Net shops or Copier shops. When you plug in your USB, there's no guarantee you'll be safe. A public environment is an unregulated environment. So your USB can always be hacked from places like that!!
Today we will give our dear USB a protection function with NTFS Drive Protection software. You can also apply this method to a memory card or removable hard drive to protect it.
An overview of the software NTFS Drive Protection
This software helps you to create management access to USB or removable memory cards. It works based on the NTFS format on Windows operating systems. That is, the software will be able to limit and prevent unauthorized data writing to USB in NTFS format.
In FAT 32 format, we can't do this, we can't limit permissions. You can manually reformat the USB to your liking. If in NTFS format (default), you will be able to assign read, write, delete … for it very easily.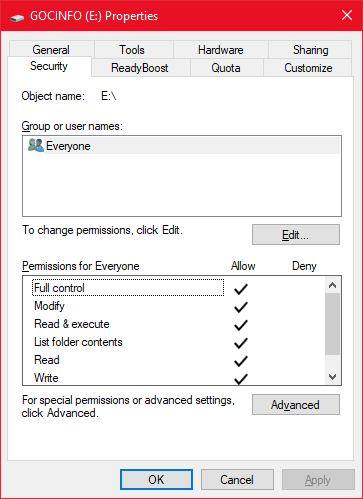 NTFS format works just fine for Windows only. If you use another operating system like Linux or MacOS, you need help from a 3rd party. Next, I would like to show you how to use it. NTFS Drive Protection for safe USB protection.
Instructions for using NTFS Drive Protection
This is free software, just download it and can run immediately without installation.
Before using, you should check if your USB is formatted NTFS or not. Plug the USB into the computer and then Click right click on USB -> Properties -> Then look down the notification line File System to see the format.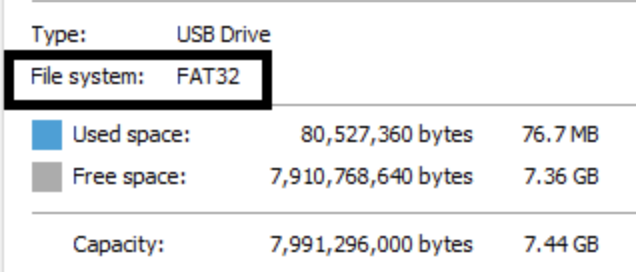 If you are in FAT32, then right-click USB -> Format and convert it to NTFS. When formatting the USB, all data inside will be erased. So remember to back up before formatting!!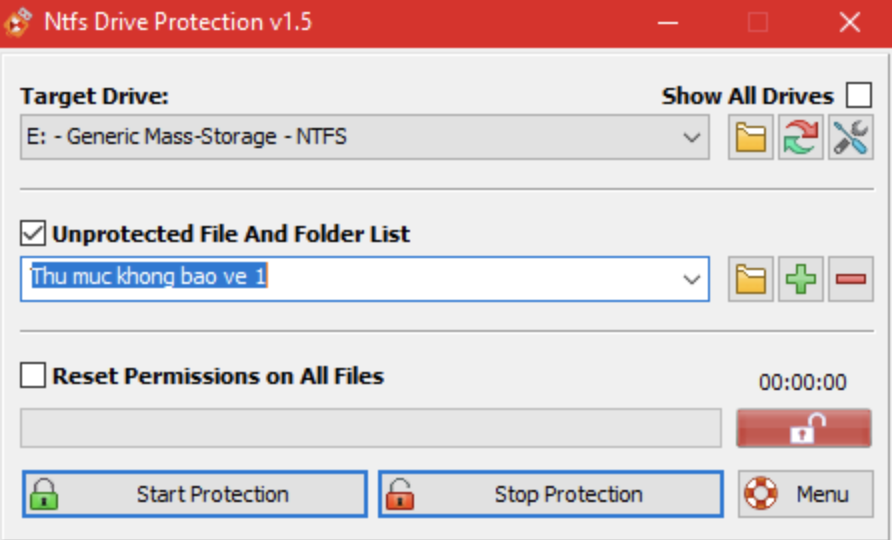 Next, open the NTFS Drive Protection software and pay attention to the item Target Drive.
That's where to select the hard drive we want to protect -> select your USB.
Item Unprotected File And Folder List This is where you will add protected, excluded files and folders.
Sign + and the sign – represents the addition and removal of File.
Finally, click the Start Protection button to apply the protection function to the drive.
If you later want to turn off the protection function, just connect the USB and select Stop Protection.