Windows 10 is getting smarter and smarter with AI processing functions. Artificial intelligence is currently a technology development trend. Cortana robot software is one of the outstanding products in artificial intelligence. Microsoft used Cortana as an AI (Artificial Intelligence) research product.
Join the channel

Telegram

belong to

AnonyViet

? Link ?
However, for mid-range or low-RAM computers, Cortana is very heavy. This smart Robo will take away a large part of computer resources when running in the background. That's why many people want to turn off Cortana because they don't use it. That will help the computer save a large amount of resources.
Instructions to turn off Cortana on Windows 10
I will guide you to turn off this annoying robo. However, you can still reopen it as needed. When you don't need it, turn it off to save resources for the device and increase the life of the PIN. To turn off Cortana, follow the instructions below.
In Windows 10 Home and higher versions, there will be different ways to turn it off. I will divide the tutorial into 2 parts for the Home version and the rest.
For Windows 10 Home
Group Policy Editor is not integrated on Windows 10 Home, so we have to turn it off in another way. We will use Editor Registry to turn off Cortana by pressing the key combination Windows + CHEAP to open the dialog box Run. Then enter the keyword "regedit" and then press Enter to enter the Registry interface.
Next, you in turn access the following path:
HKEY_LOCAL_MACHINE / SOFTWARE / Policies / Microsoft / Windows / Windows Search
If you don't see the Windows Search folder, right-click the Windows entry. Then choose New -> Key to create a new KEY and name it Windows Search.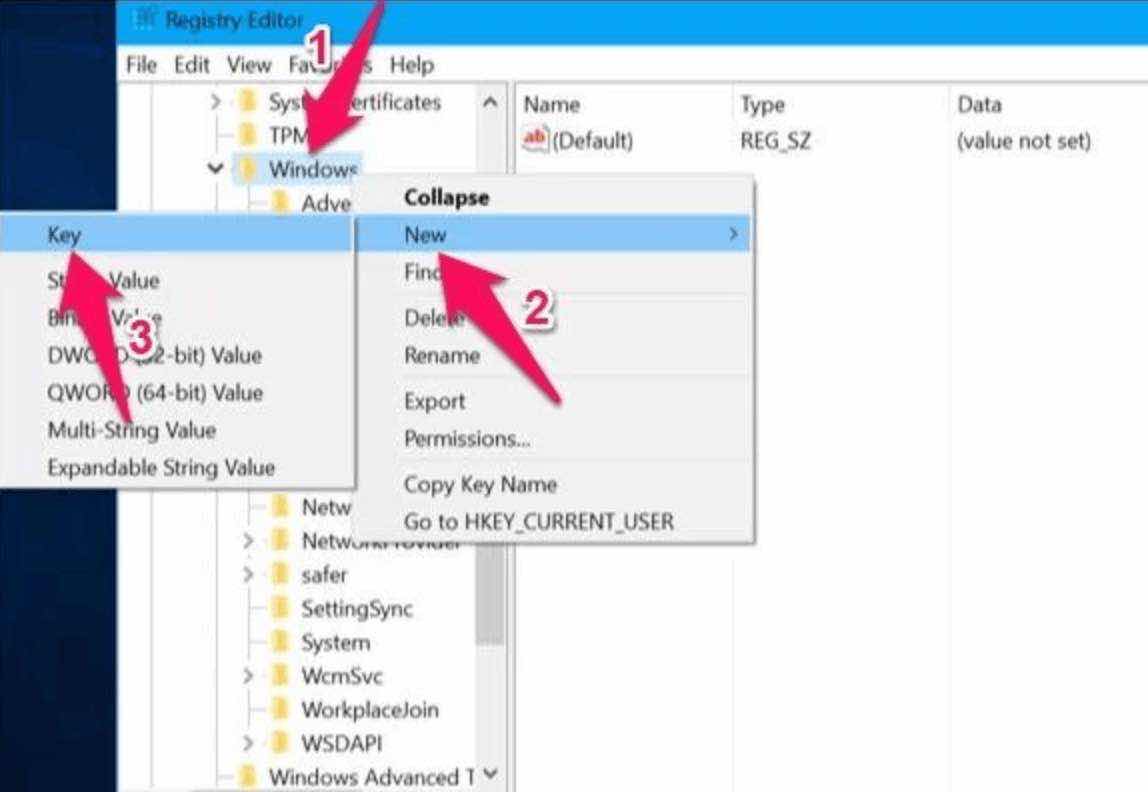 Continue to right-click on the Windows Search folder and then select New to create a new key. Select the DWORD (32-bit) Value key and name it AllowCortana.
Next, double-click the AllowCortana File just created above and change the Value value to 0 to disable. Finally press OK to apply the setting.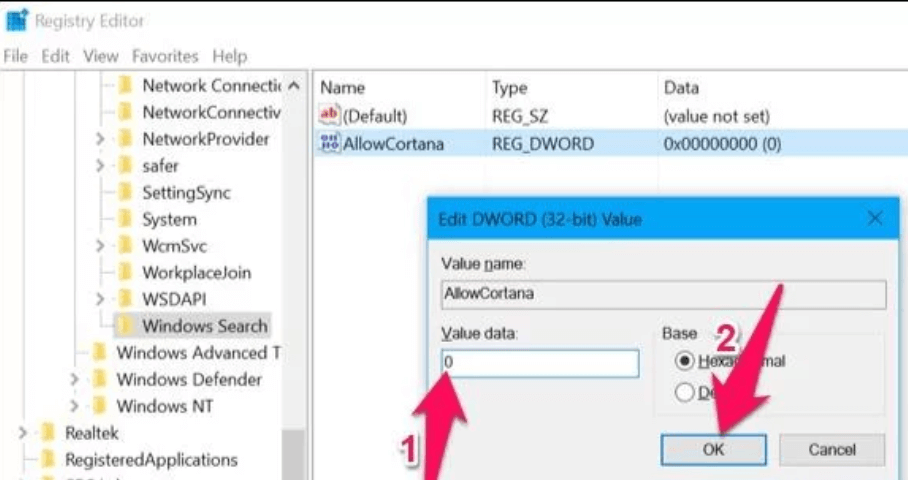 Now proceed to turn off the computer and reopen it so that it applies the changed system settings. To re-enable Cortana, change the Value value in the key AllowCortana back to 1 is fine.
For Windows Pro and higher versions
Same as above, but this time we will use Group Policy Editor. Press Windows + R key combination to open the dialog box Run and fill in gpedit.msc
Then open the Search folder under the following path:
Computer Configuration > Administrative Templates > Windows Components > Search
Click Search to see the item AllowCortana appears on the right side of the window.
Double tap it and select Disable to disable Cortana.
Now you just need to reboot the machine to apply the system changes. To re-enable Cortana, you just need to re-enable the item AllowCortana is to be.