Have you been able to return to normal life after Covid lately? I see for students who are still having difficulty in academic performance, right? So what if you have a virtual space to study like NetCafe? Or do you feel that studying with Idols will help you to be full of energy to study? Then in this article, I will guide you how to study effectively with Lifeat Space!
Join the channel

Telegram

belong to

AnonyViet

???? Link ????
Lifeat Space – Website to create a virtual learning environment for students and students
Lifeat Space is a Website that can create for you a private office, a separate environment to work and study with countless images, videos and different spaces. You can also create a virtual environment to study with Idols like Korean groups or other celebrities. These environments can help you focus more on work, reduce distractions as well as increase efficiency and motivation when working or studying.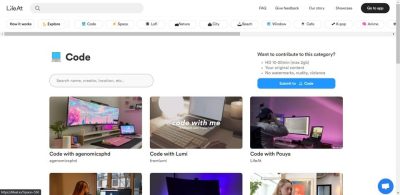 Currently, Lifeat Space has the following genres: Code, Space, Lofi, Nature, City, Beach, Window, K-pop, Cafe, Anime, Games, Library and many more different genres for you to choose from. Not only that, you can also create your own environment with the duration of the uploaded video/image up to 20 minutes and absolutely no watermark or fees as long as your file is under 2GB.
How to use Lifeat Space to create your own learning environment
Instructions for choosing by template
Step 1: You go to Lifeat Space here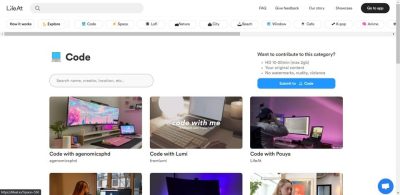 Step 2: You choose the categories you want at the top. There are many categories to choose from.
Step 3: Find the environment you want to use to study or work
Instructions for creating your own room
Step 1: You access the link to create a room here or click Go To App on the interface of the Website
Step 2: You choose the appropriate interface in the Space section
Step 3: You proceed to add music (music) and add a countdown timer (timer) depending on your preferences. Then add a To-do List so you can control your work more easily
Step 4: Now you just need to run the countdown timer, put on your headphones and start working
So I just finished showing you how to create a virtual environment to study and work effectively through Lifeat Space. If you are interested or still find it difficult to study, you should read the article: 11 Chrome Extensions to increase student productivity